FalcoLevel-Eco Two-Tier Cycle Parking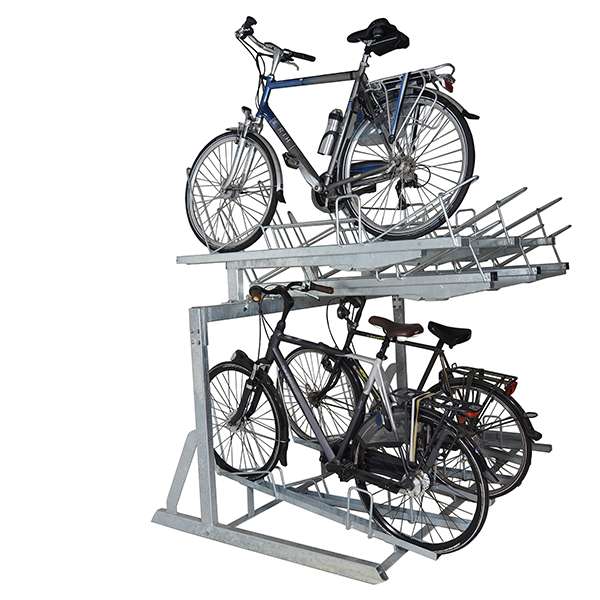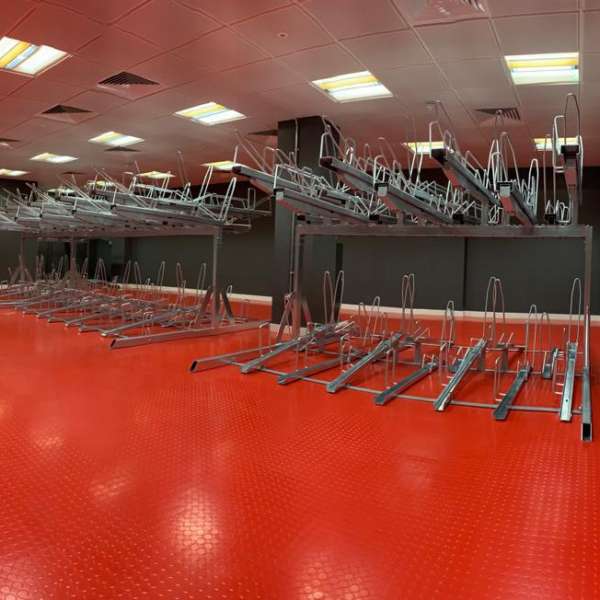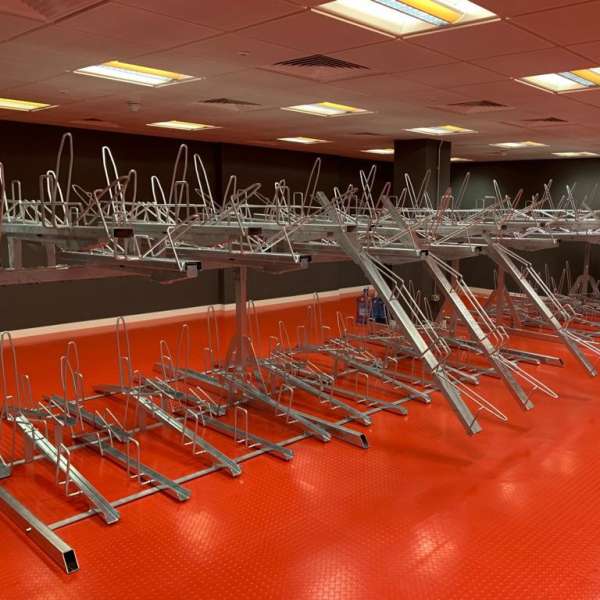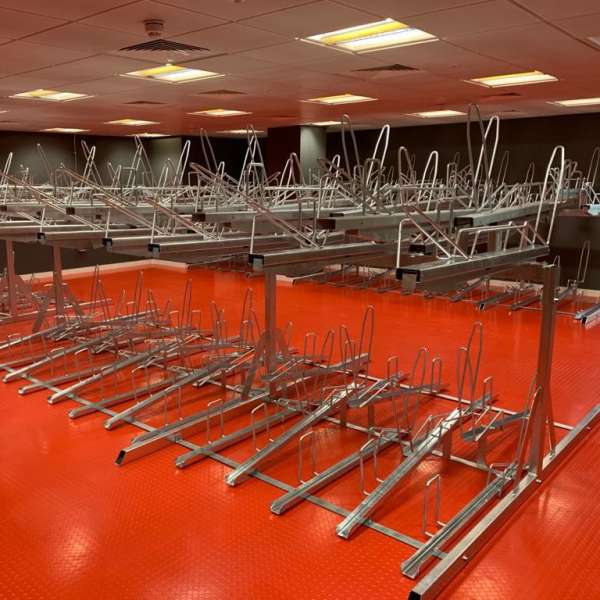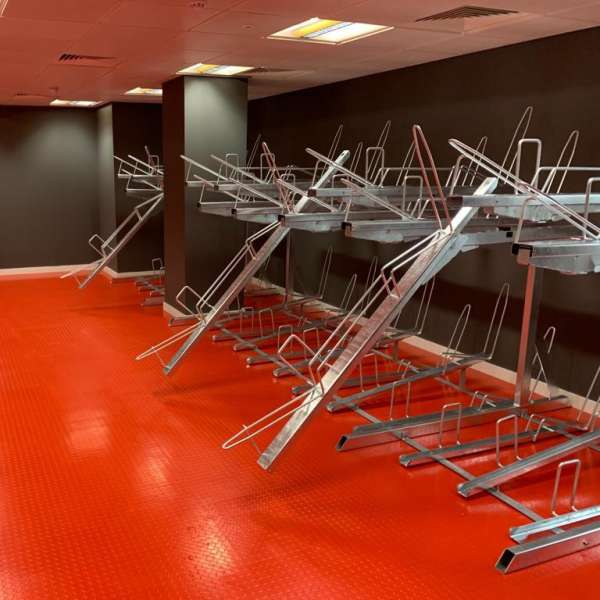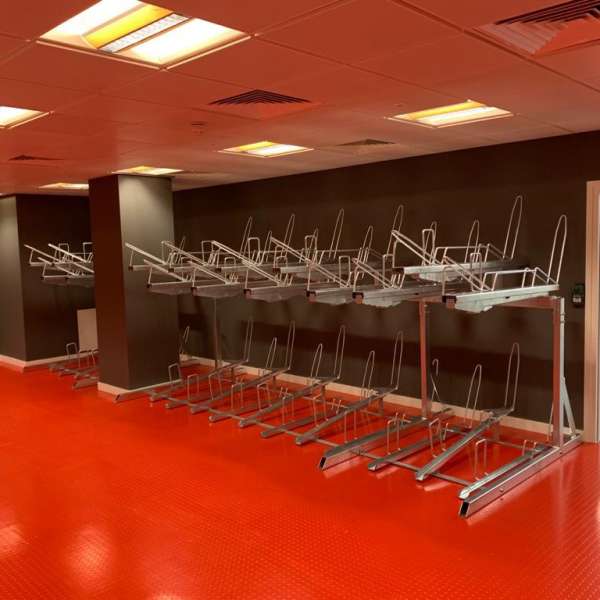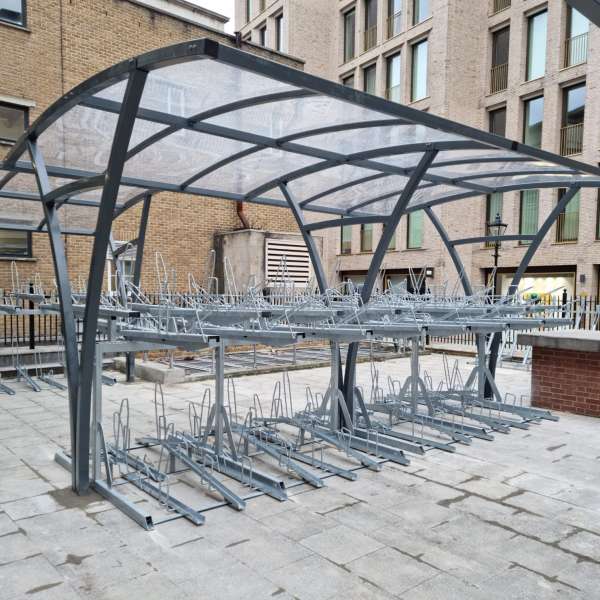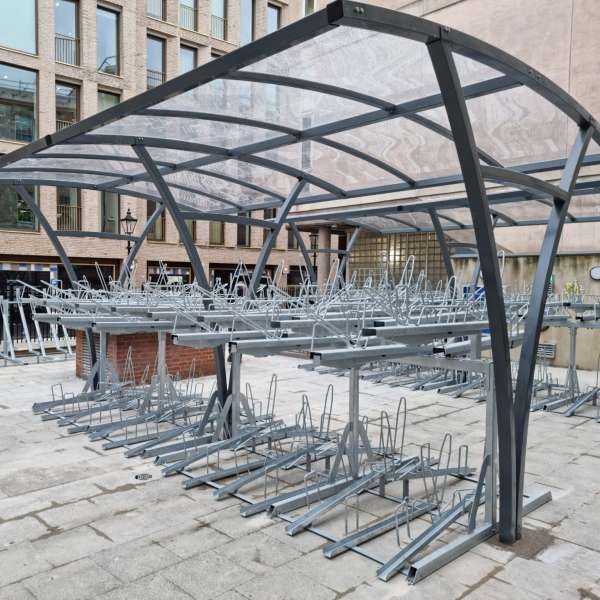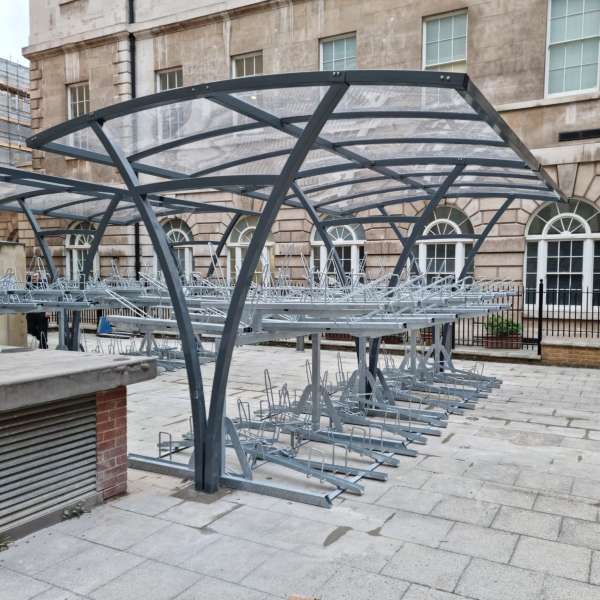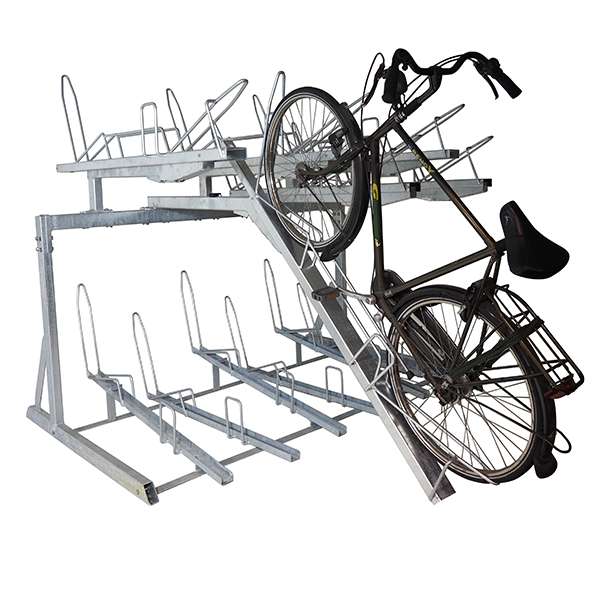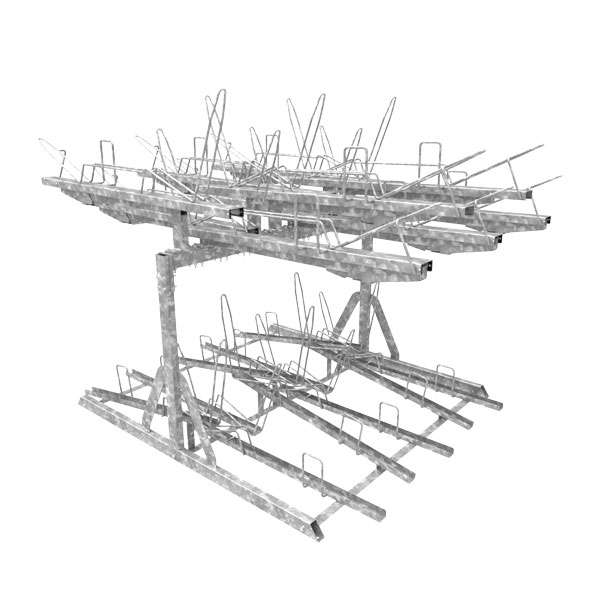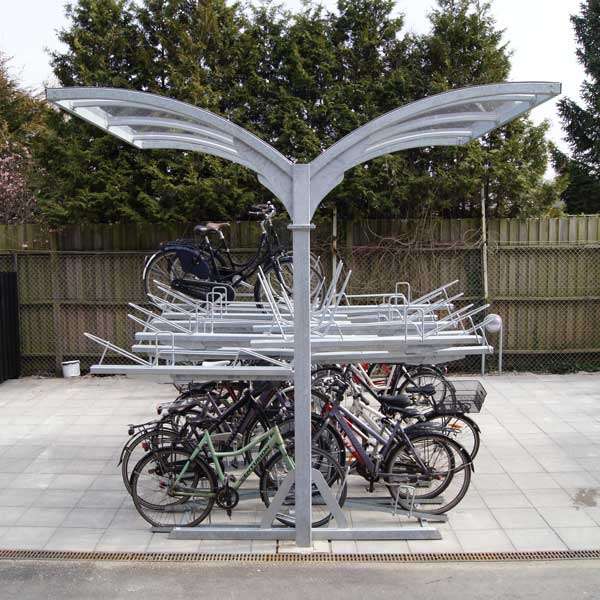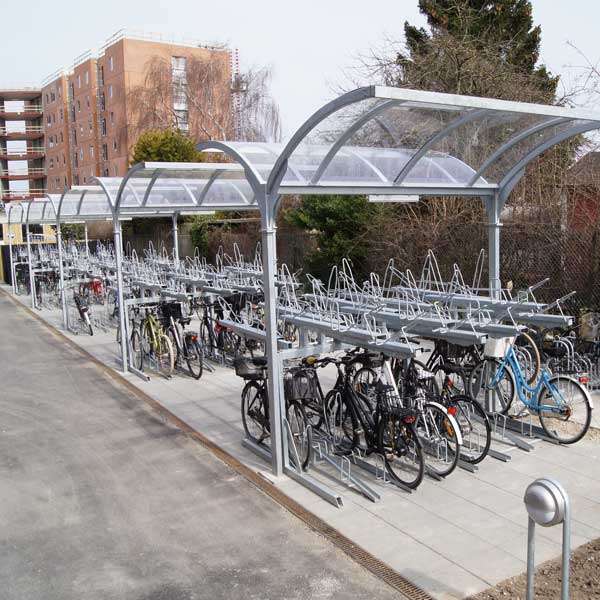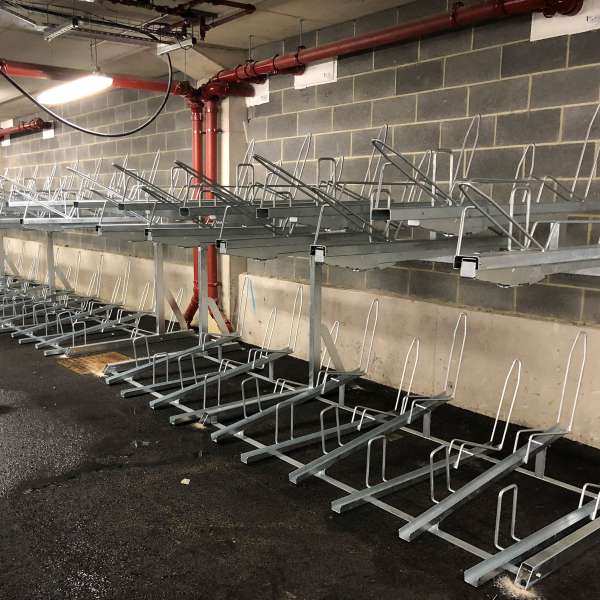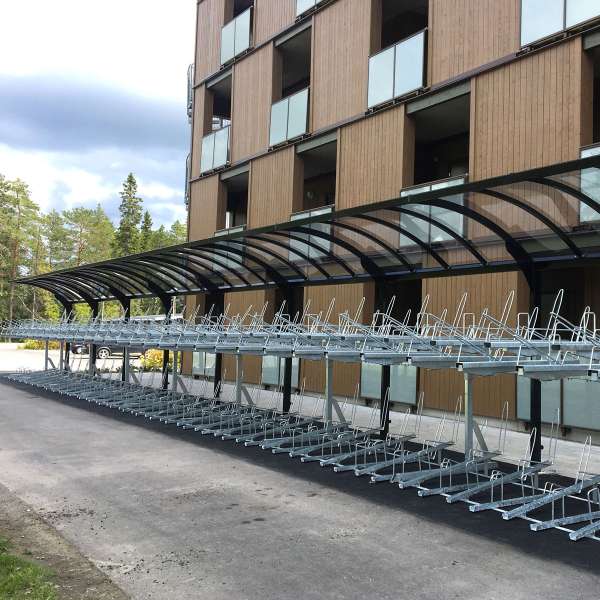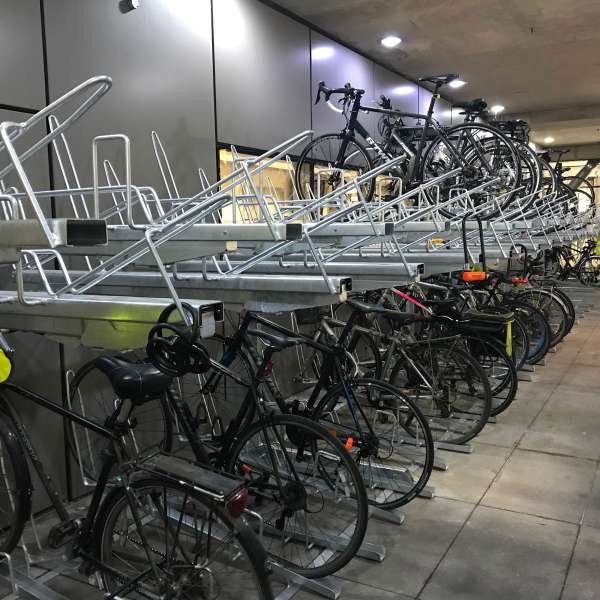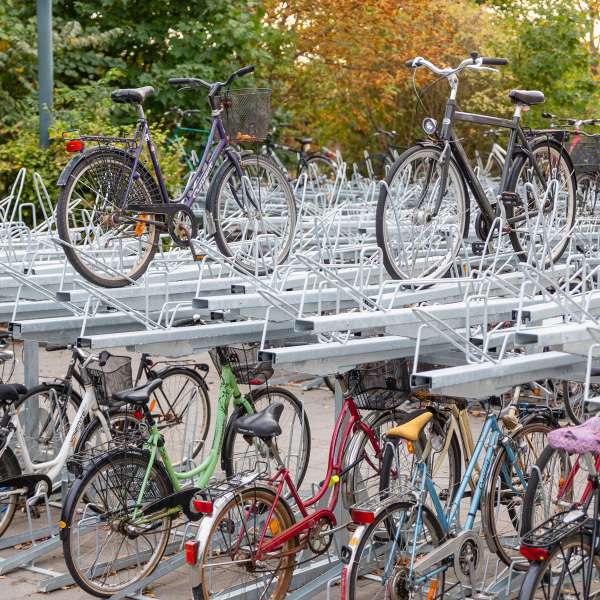 The FalcoLevel-Eco is a high density and budget friendly two-tier cycle parking system which accommodates twice the number of bicycles compared to any other traditional cycle rack or stand.
The FalcoLevel two-tier series is the UK's best selling high density cycle rack and is used at the UK's first ever cycle hub at Leeds City Station as well as the UK's two largest cycle hubs at Cambridge and Chelmsford Stations.
The innovative two-tier system is ideal for locations such as stations, schools, colleges, private businesses and shopping centres.
Adopting the same great features and the same number of locking points as featured on the FalcoLevel-Premium+, the new FalcoLevel-Eco offers buyers and specifiers with significant cost savings when providing mass two-tier cycle parking.
The FalcoLevel-Eco is manufactured from 100% recyclable, robust, hot-dip galvanised steel to BS EN ISO 1461. The new mechanism creates a significant reduction in noise pollution, is smoother to operate making it just as easy to park a bike on the upper rack as the lower rack.
The FalcoLevel-Eco is suitable for both indoor or outdoor use. Falco also manufacture a range of single sided and double sided shelter and canopy structures ideal for sheltering the two-tier cycle racking system.
FalcoLevel-Eco has excellent build quality, typical of a Falco product.

Key features
The FalcoLevel-Eco utilises gas struts, which makes it just as easy to park a bicycle on the upper rack as the lower rack.
The racks are suitable for cycle tyres with a thickness of 27-56mm.
The system has multiple locking points for added security.
Available as a single or double sided version.
It is available in a centre to centre distance of 375mm or 400mm. To maximise the number of cycle spaces available we advise choosing a 375mm centre to centre distance.
For an instant price and further information, please contact our helpful sales team on 01538 380080 or by email at sales@falco.co.uk.
Information & downloads

Product sheet (1x)
FalcoLevel-Eco Two Tier Cycle Parking Product Sheet

Drawings
Also in this series:
The product is not in a series