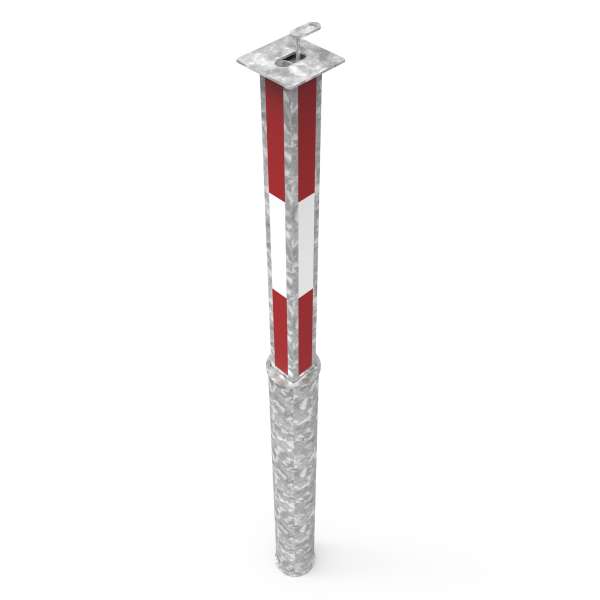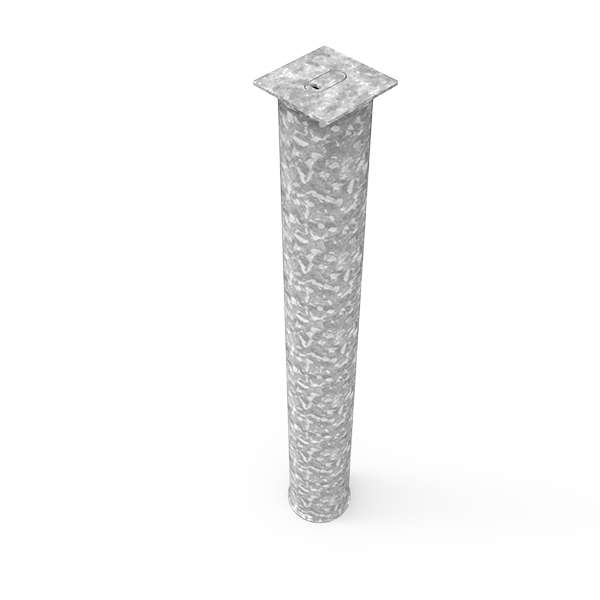 The square 90x90 mm telescopic bollard is easy to operate with a special key unlocking after opening a small cap. On installation the top is virtually level with the ground.
The base sleeve is round and 140 mm with a flange at the top. The height of the bollard above ground level is 900 mm.
Furthermore the steel is hot-dip galvanized and provided with a reflecting film in red and white. The base sleeve has to be concreted in at site.
Information & downloads

Drawings
Also in this series:
The product is not in a series