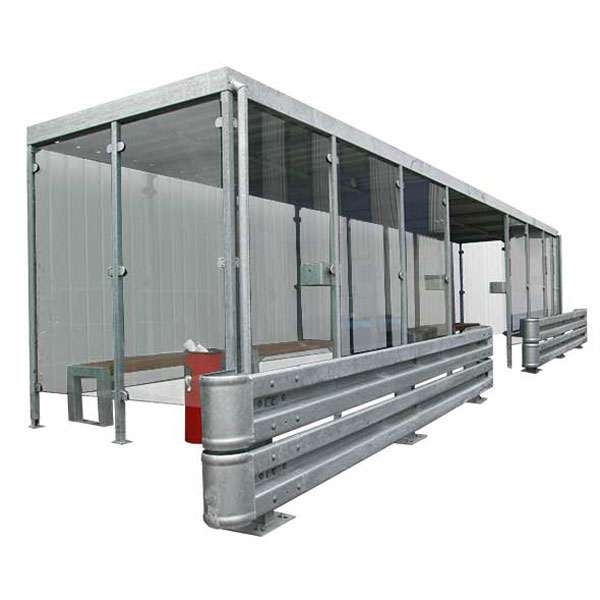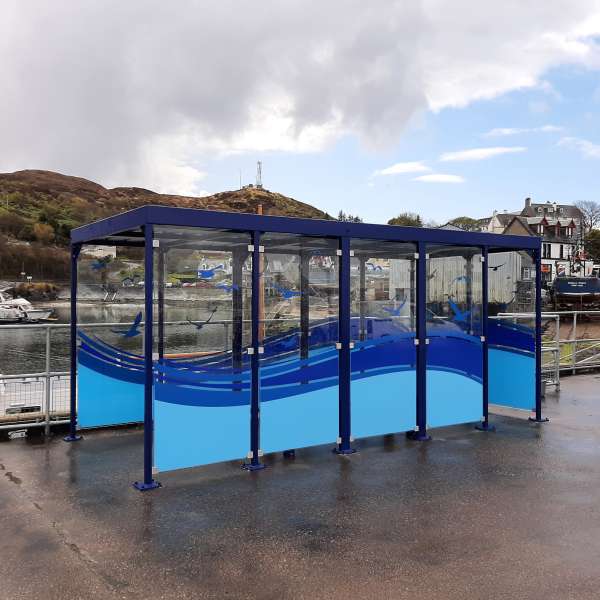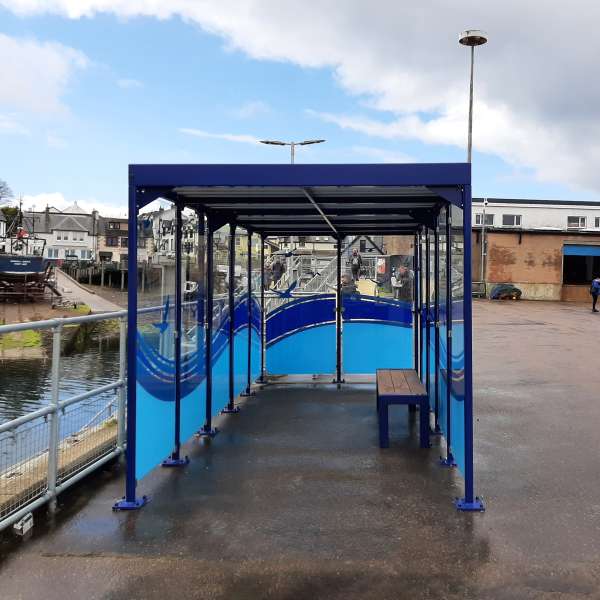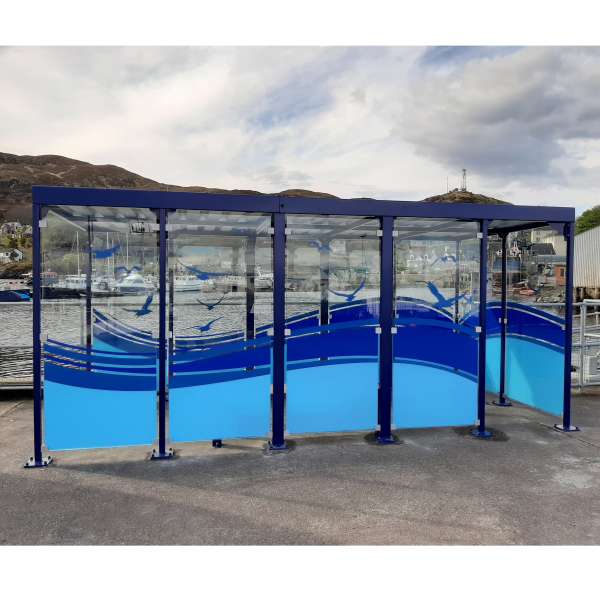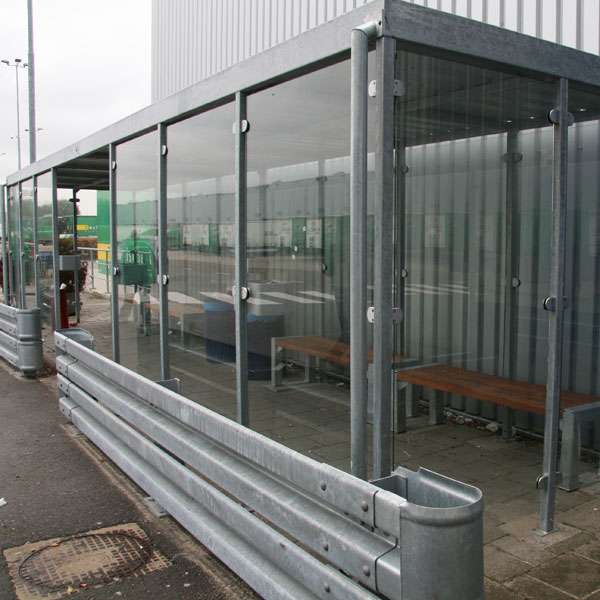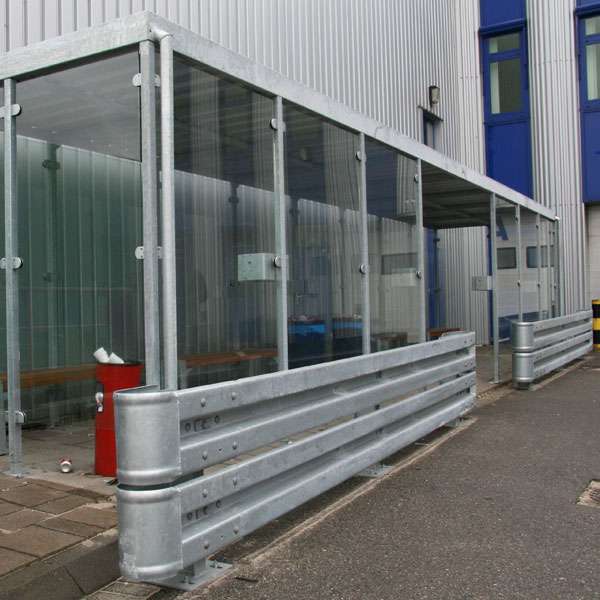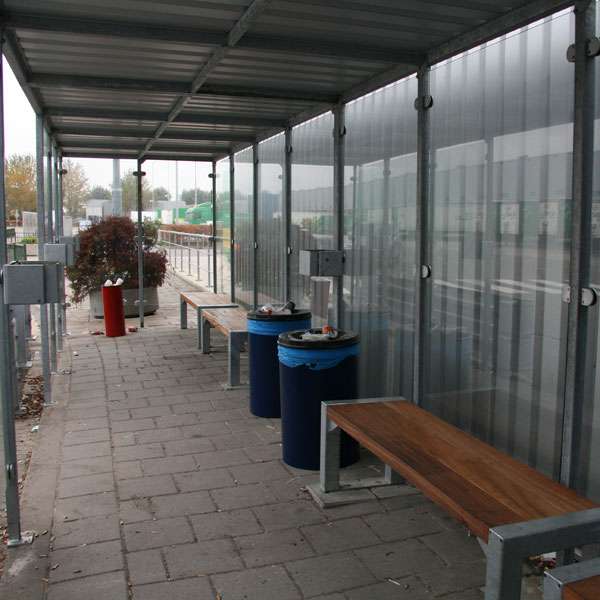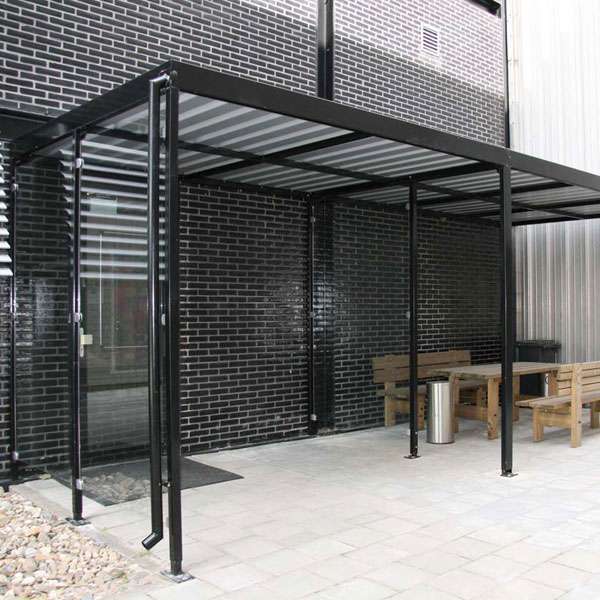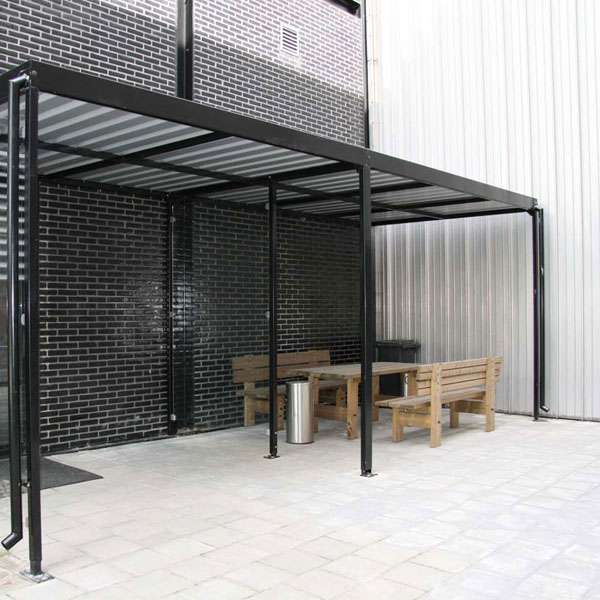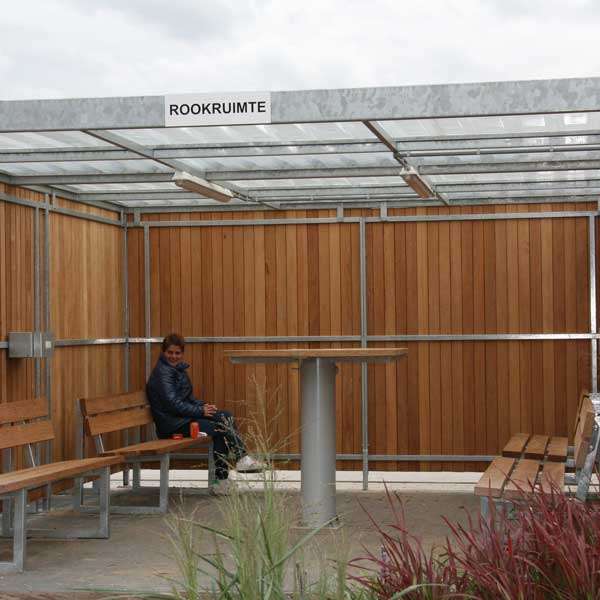 The FalcoLok is a truly stylish and flexible waiting shelter design which can be manufactured virtually as long as required. The shelter is ideal for bus stations, railway stations and other areas where a large sheltered waiting facility is required.
With the use of safety glass or polycarbonate, the waiting shelter has a partcualrly light and spacious feel. There are also a wide range of other cladding options available including timber, pierced steel, corrugated steel and hardwood. Furthermore the FalcoLok can feature different cladding options for each side to create a distinct waiting shelter design. The roof can be manufactured from various materials including clear polycarbonate and aluzinc steel with a number of different areas to position drainage.
Falco has recently manufactured 26m of FalcoLok waiting shelter for Derby Midland Railway Station incorporating seating, lighting, CCTV and information display systems.
Falco provide a comprehensive supply and installation service for the FalcoLok design using our own series of highly qualified installation engineers.
For an instant price and further information, please contact our helpful sales team on 01538 380080 or by email at sales@falco.co.uk.
Information & downloads

Drawings
Also in the FalcoLok series: