FalcoLok-600 Storage Shelter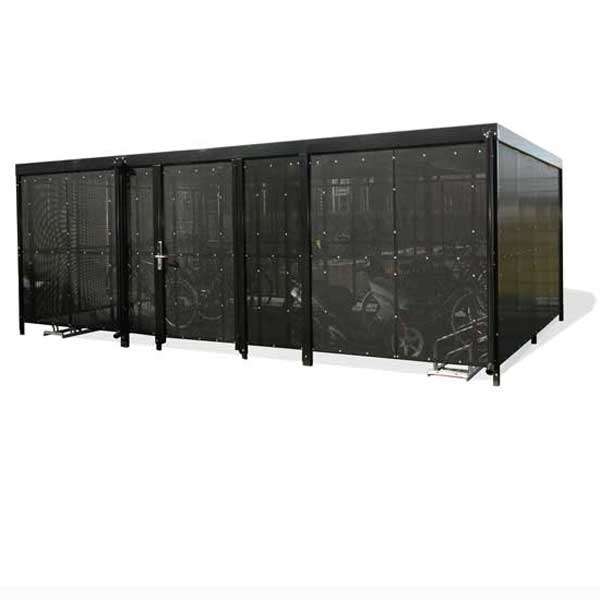 New to the FalcoLok range of stores, the FalcoLok-600 is the largest variation and ideal for storing a wide range of products.
There are a huge range of cladding options available for the FalcoLok-600 including: hardwood, polycarbonate, toughened glass, trespa panels, welded mesh and perforated steel, with many other special cladding options available upon request. The FalcoLok-600 can be supplied as a frame only unit allowing the client to use their own series of cladding. The FalcoLok-600 can also be supplied with a green sedum roof upon request.
The FalcoLok-600 has a G section roof frame enabling rain water to be collected and travelled down the drain pipe to be discharged at ground level.
The standard unit measures 6335mm long x 3980mm wide x 2250mm high. The store has a free head height of 2100mm.
Falco has modified all of the FalcoLok secure stores to meet bespoke requirements, contact our sales team to see how the FalcoLok store can fit around your design scheme.
For an instant price and further information, please contact our helpful sales team on 01538 380080 or by email at sales@falco.co.uk.
Information & downloads

Drawings
Also in the FalcoLok series: