FalcoLite Smoking Shelter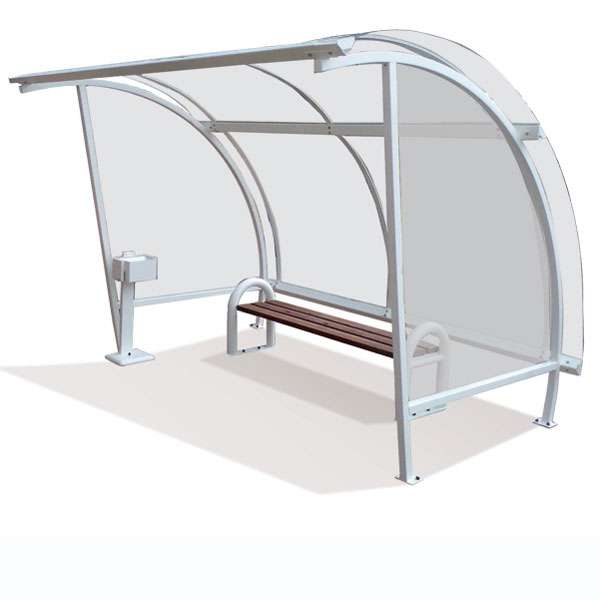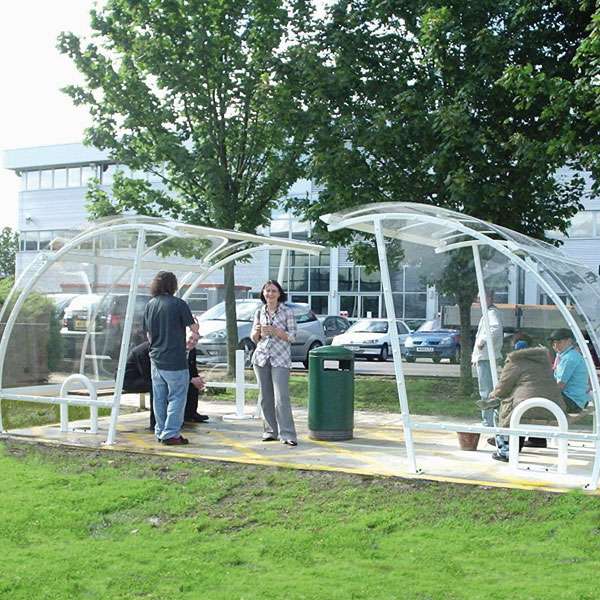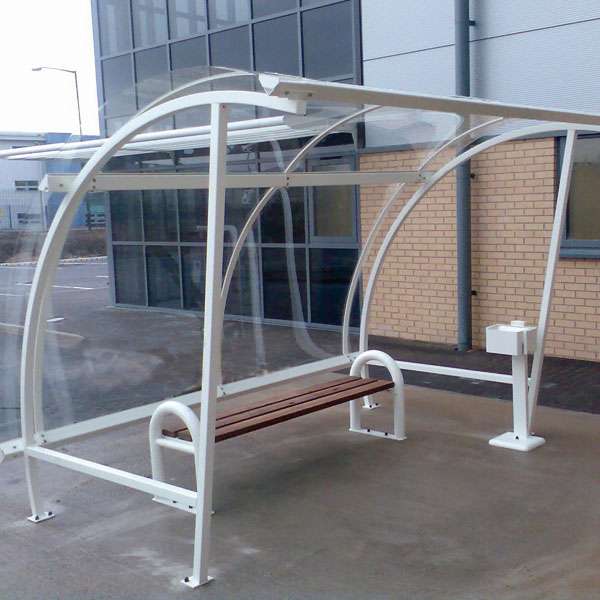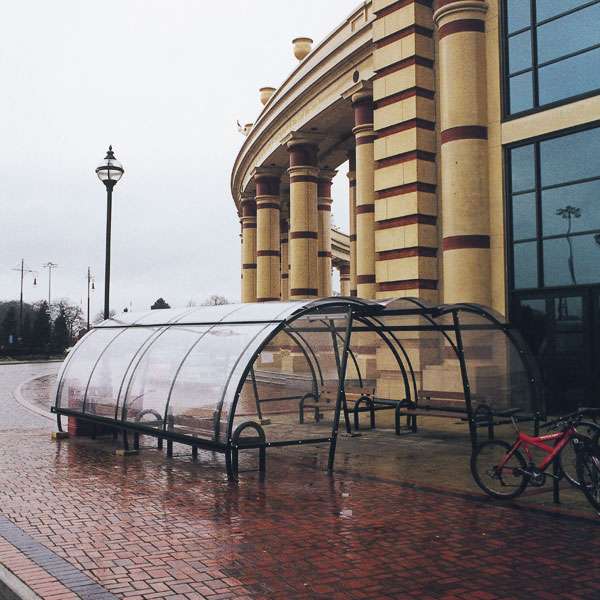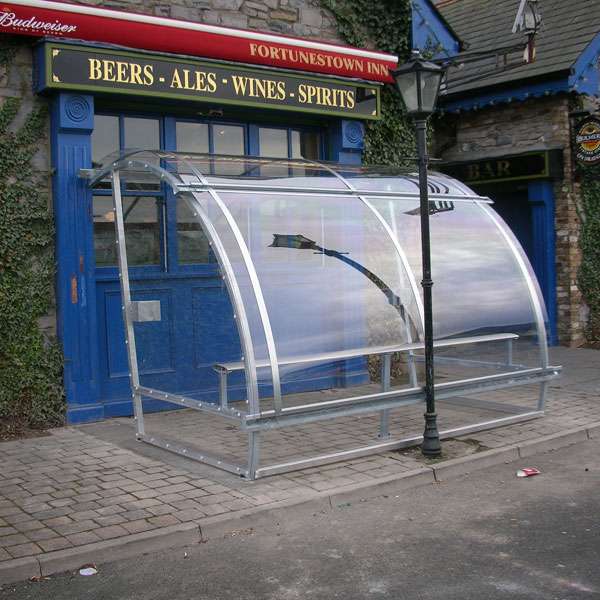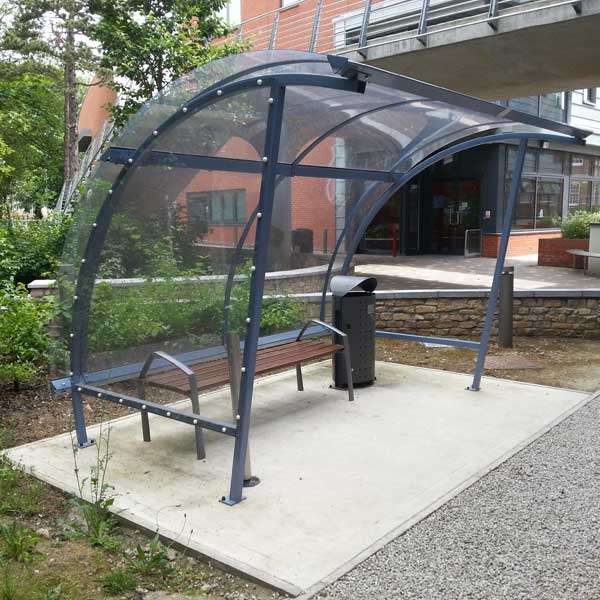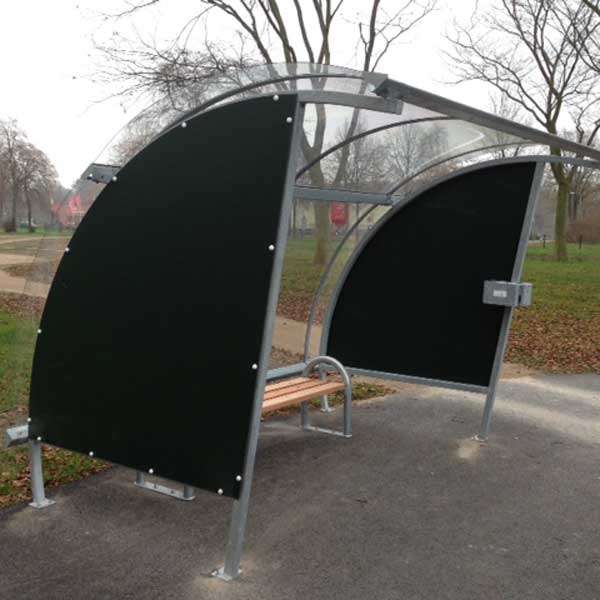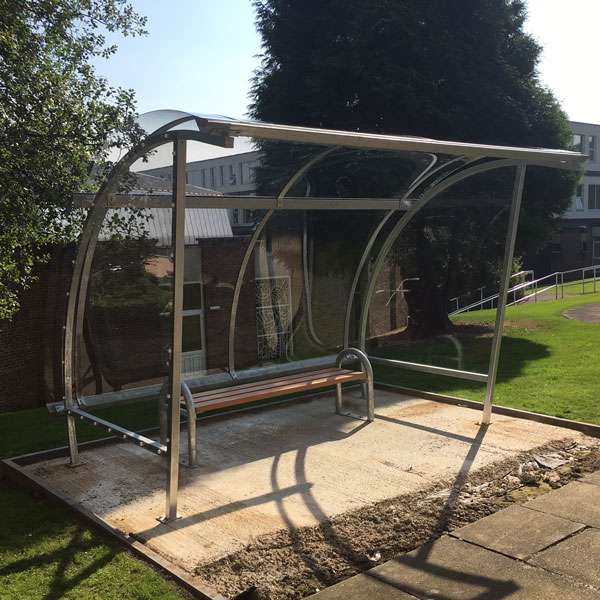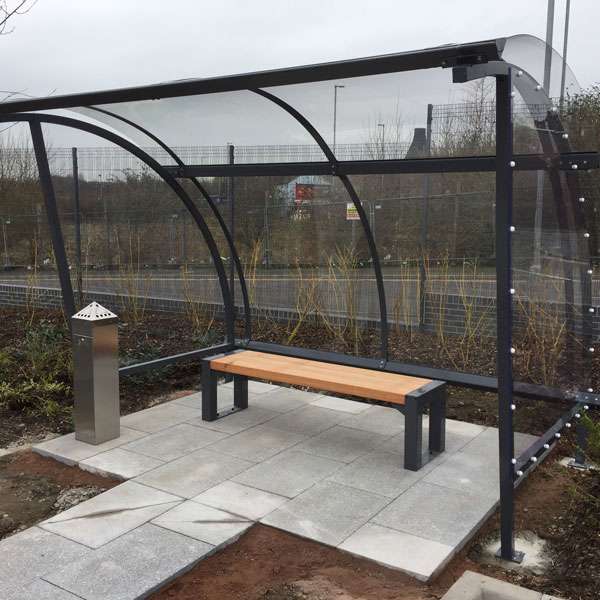 As the smoking ban gathers pace, Falco smoking shelters provide alternative canopies for customers to shelter outdoors in a purpose designed structure. Our smoking shelters are designed to meet all applications, from work places, high streets, shopping centres, pubs, parks and recreation grounds. Our smoking shelters boast an all round high quality specification, design-led to enhance our comprehensive product portfolio.

Smoking Shelter Details
The FalcoLite smoking shelter is one of Falco's most popular smoking shelter designs and is a stylish and functional arrangement. Based on simplicity, the design led smoking shelter design provides extra weather protection to ensure that smokers stay dry throughout the typical British weather! The smoking shelter is available in three distinctive variants: singled sided, double sided or as a compound, to provide smaller or larger smoking areas to meet the specifiers' preference. By simply adding a bench, ashtray or litterbin from Falco's street furniture collection creates a matching, smoking shelter arrangement, ideal for lunchtime, social or public use.

Smoking Shelter Double Sided
The FalcoLite double sided smoking shelter provides the same benefits as the single sided located back to back in an attractive 'Gull Wing' design. Where access is at a premium, this smoking shelter design creates an 'island' effect enabling users more space to smoke. The FalcoLite incorporates integral gutters so that when used as a smoking shelter, there is no rain dripping to the shelter entrance. A single unit can be easily extended using 'add-on' units to create a continuous line of covered smoking shelters as far as required.

Smoking Shelter Compound Version
The FalcoLite smoking shelter is available as a Compound version to create an enclosed smoking shelter compound, with plenty of open space to allow free flow of air. By providing an optional walkway cover enables a fully enclosed roof with large open spaces to allow maximum air flow into the smoking shelter.

All Falco smoking shelters are both robust and hot dip galvanised to BS EN ISO 1461 and can then be subsequently polyester powder coated in any of the 192 RAL colours to match a corporate colour.
For an instant price and further information, please contact our helpful sales team on 01538 380080 or by email at sales@falco.co.uk.
Information & downloads

Drawings

RAL colours
Also in the FalcoLite series: