FalcoGamma 2Hi double-sided shelter for Two Tier Cycle Racks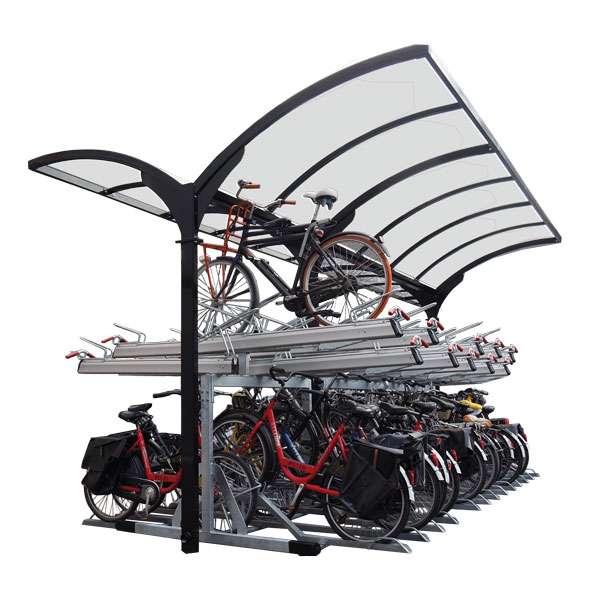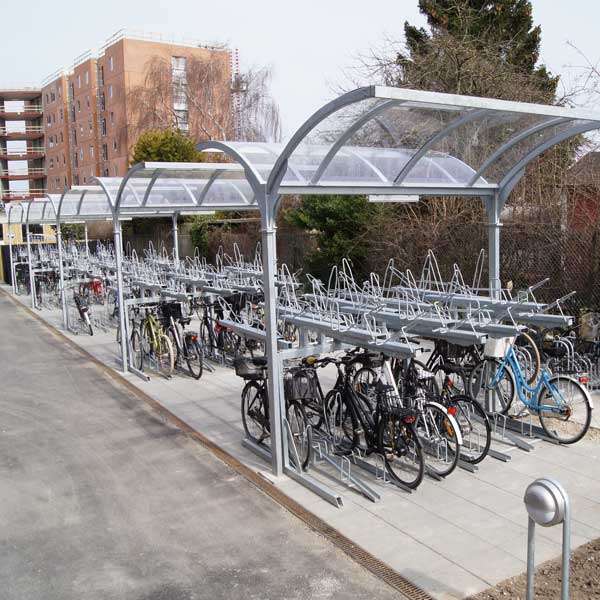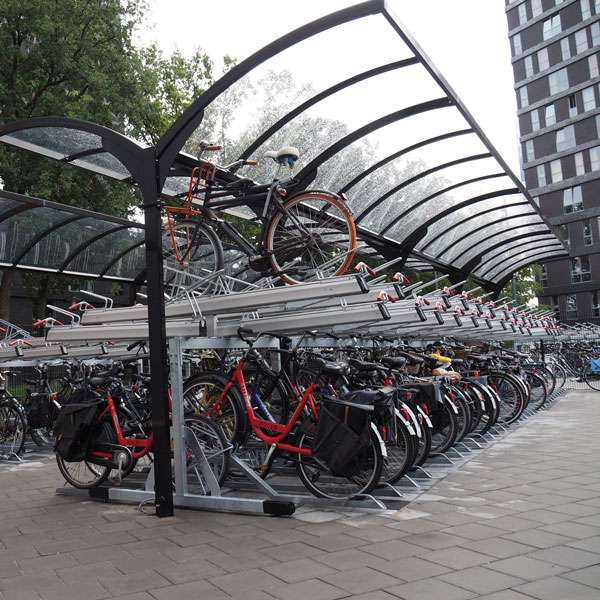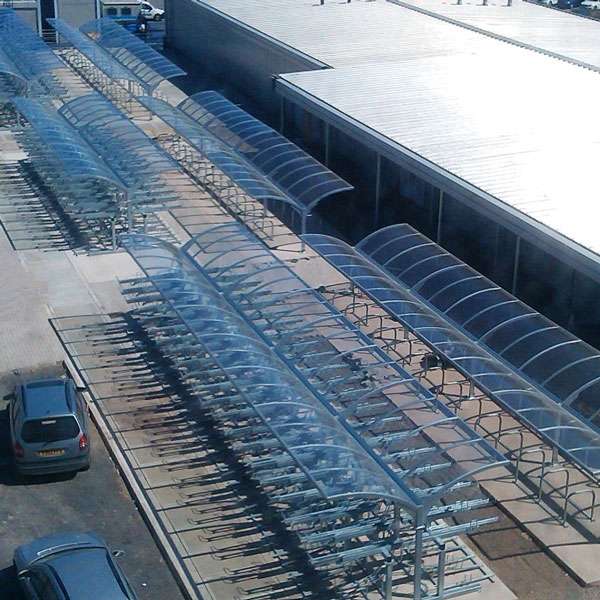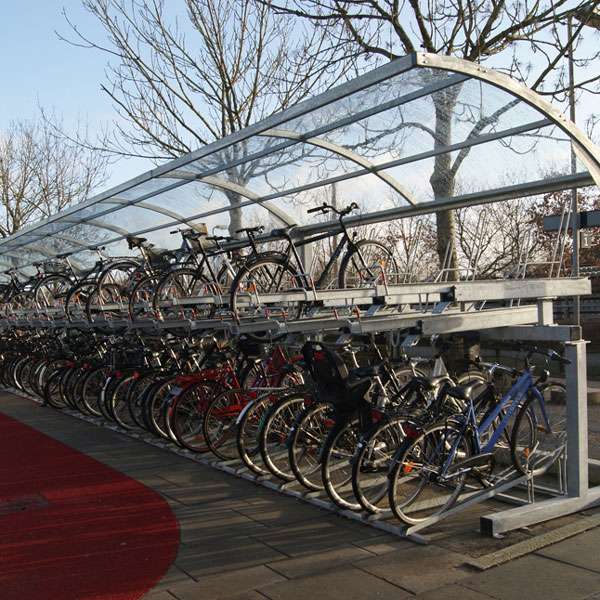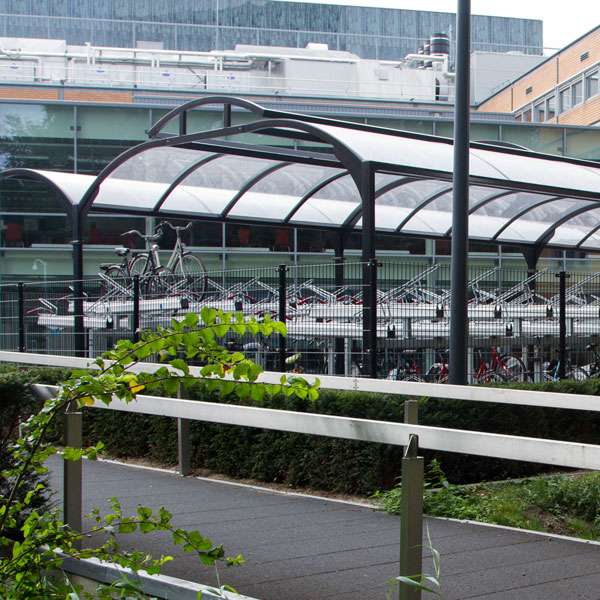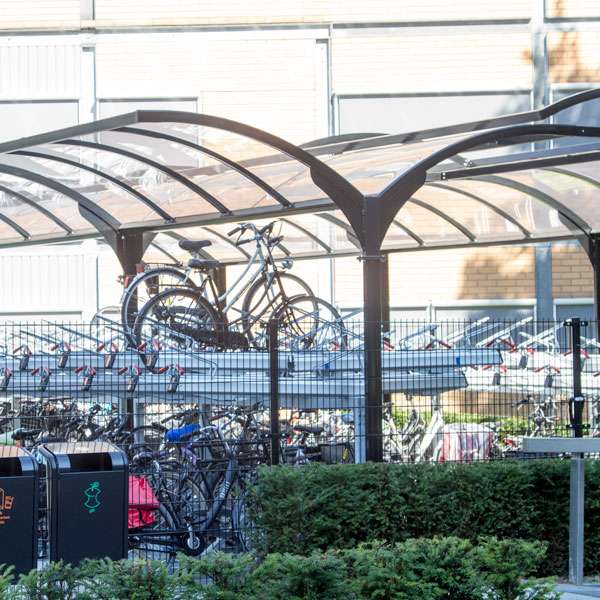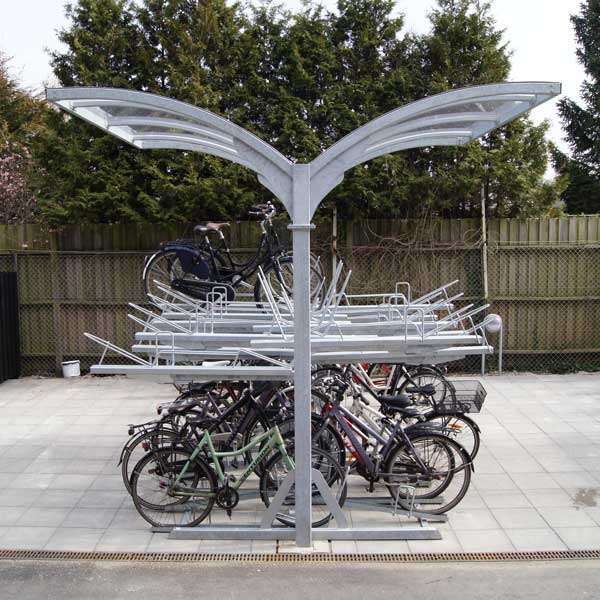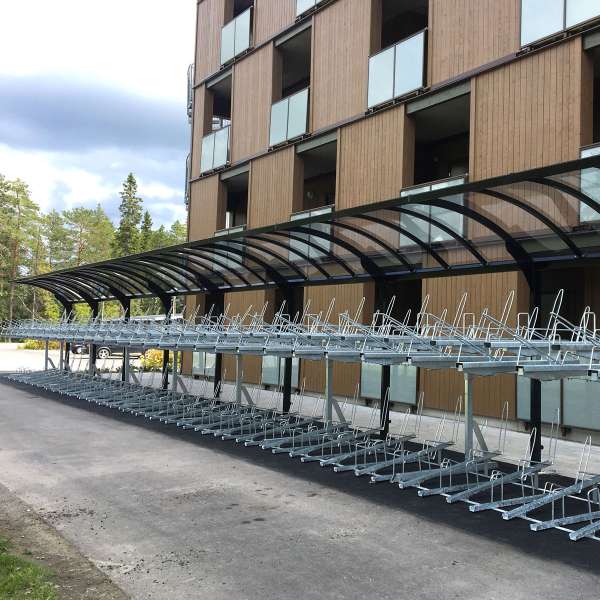 This is the double-sided version of the popular FalcoGamma series of shelters. The design is also available in a single sided version.
The double-sided FalcoGamma is available for traditional cycle racks (FalcoGamma-Hi) or two-tier cycle racks (FalcoGamma-2Hi).
The modern double-sided variation incorporates a single arm that expands into two upward facing branches. Ideal for areas with limited space as well as mass cycle parking coverage requirements, the FalcoGamma is a complete solid and design-led cycle parking shelter.
The shelter, with bowed styling, is clad with 4mm thick, robust clear polycarbonate sheets.
The canopy can be mounted as a below ground fix or bolted down using a base plate that is bolted on to a concrete pad or prefab concrete blocks. The concrete block is 1400 x 250 x 315mm under the stanchion, smaller stanchions can be provided with prefab Falco concrete blocks.
FalcoGamma-2Hi (for two-tier cycle racks)
Height: 3080mm
Free Head Height: 3000mm
Depth: 3702mm
Length: 4040mm 
The double-sided shelter can be extended with add-on sections in 2000mm, 3000mm and 4000mm sections.
For an instant price and further information, please contact our helpful sales team on 01538 380080 or by email at sales@falco.co.uk.
Information & downloads

Drawings

RAL colours
Also in the FalcoGamma series: