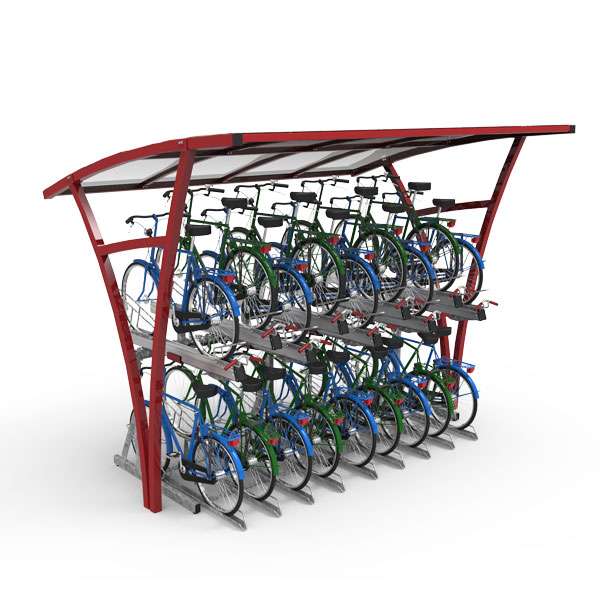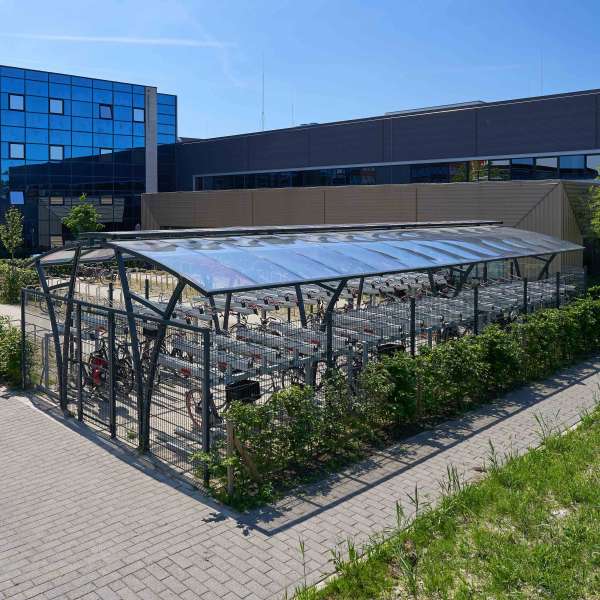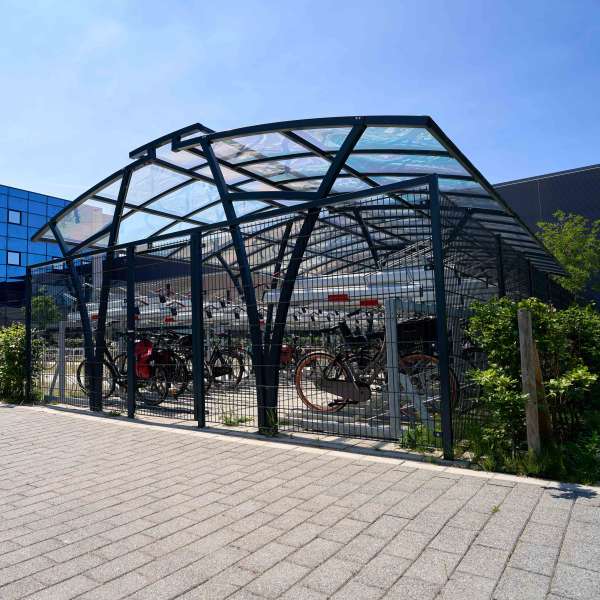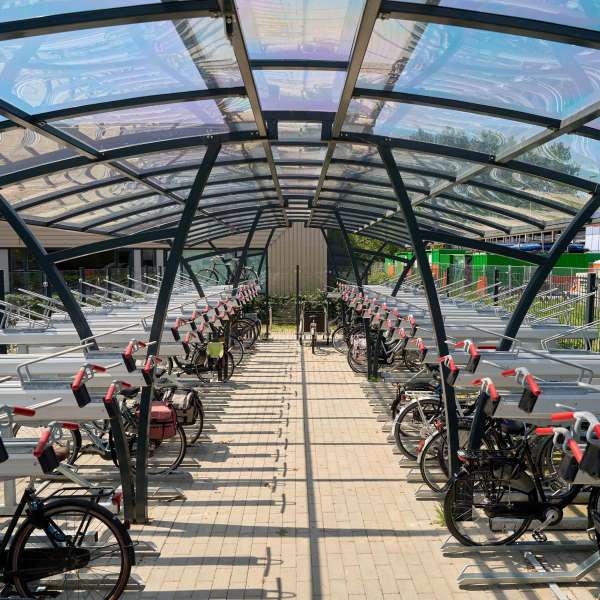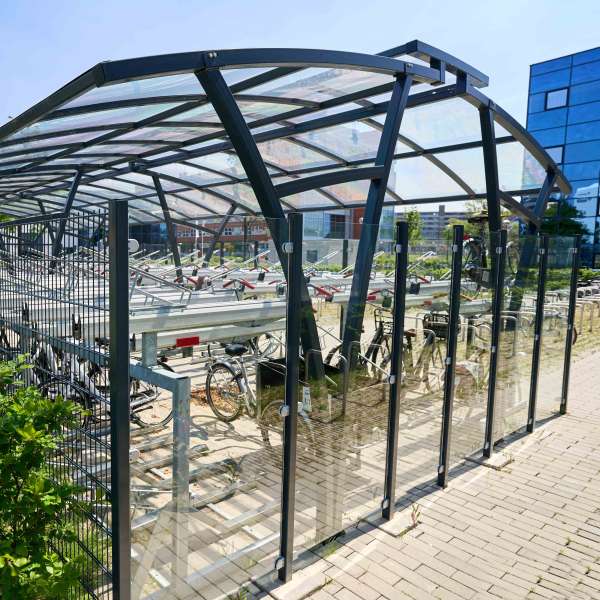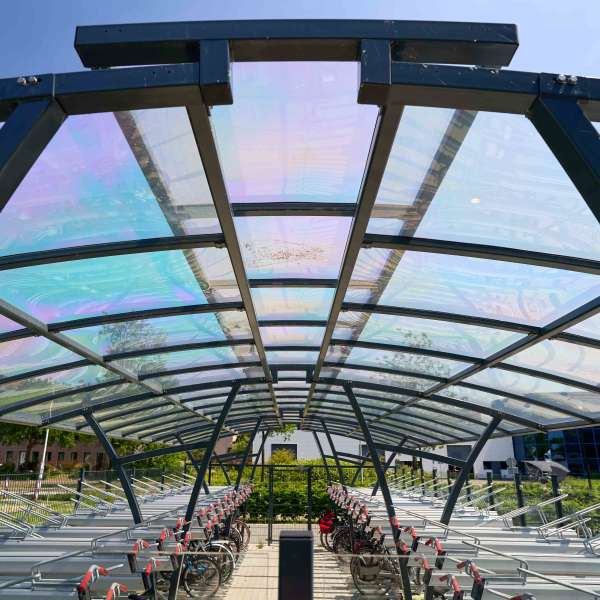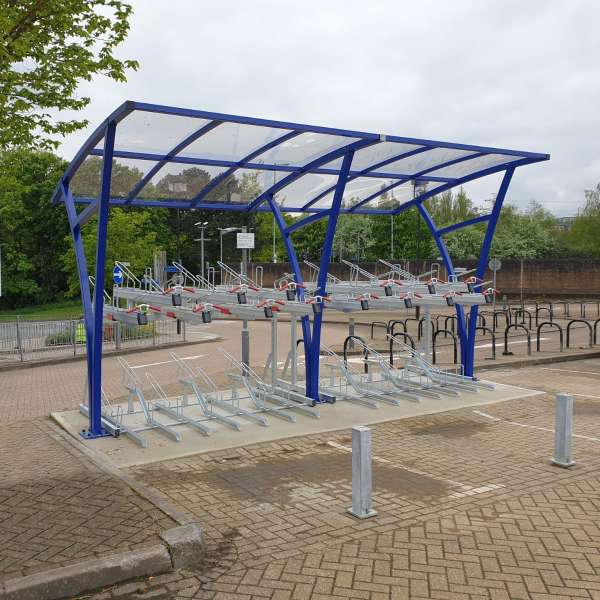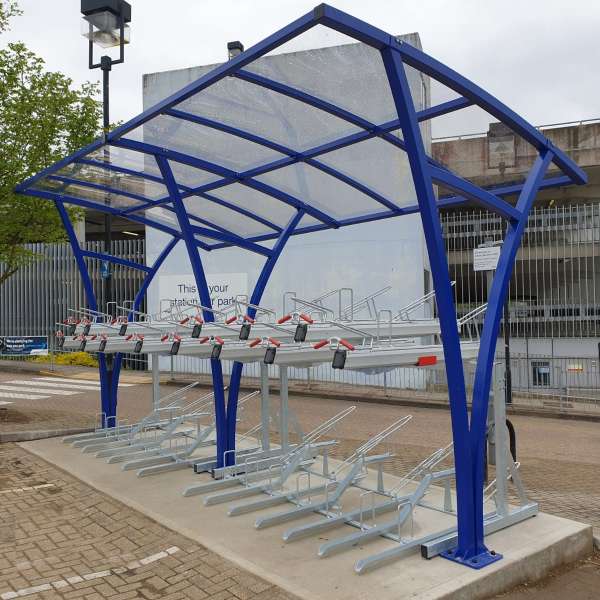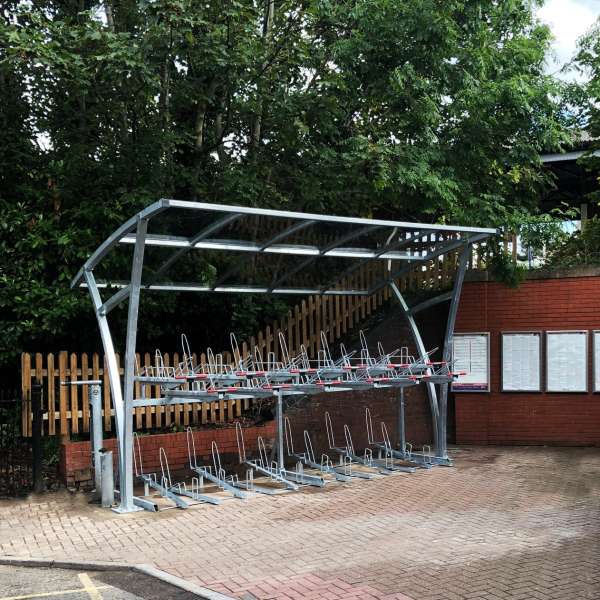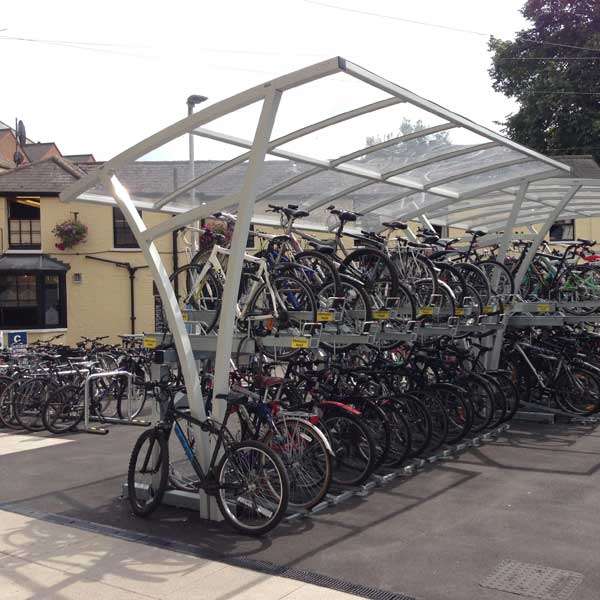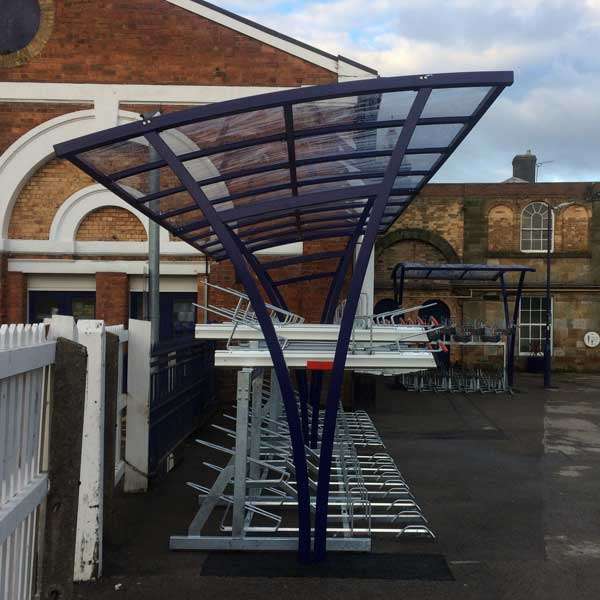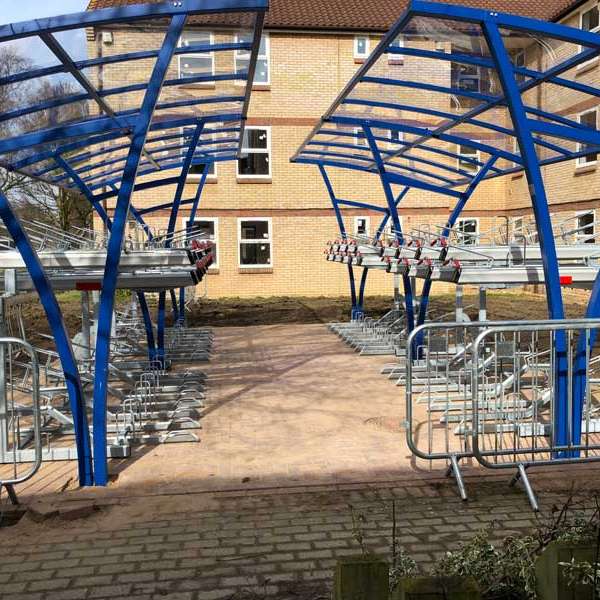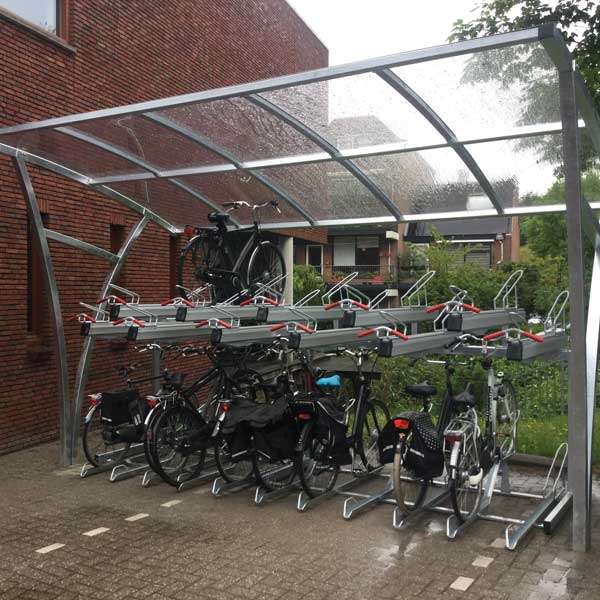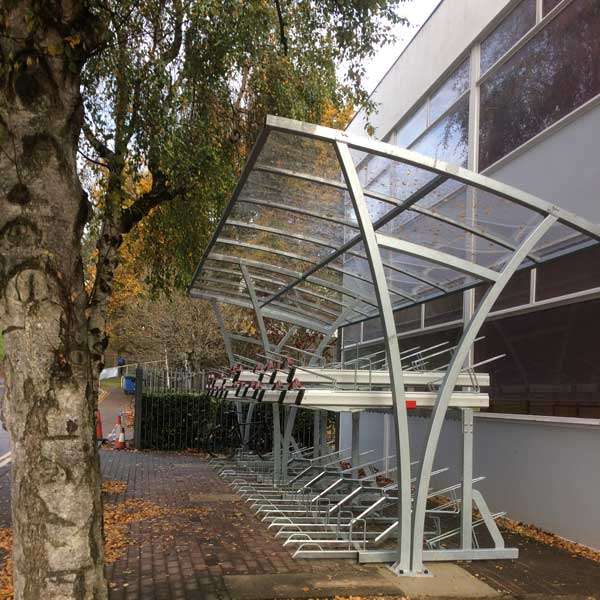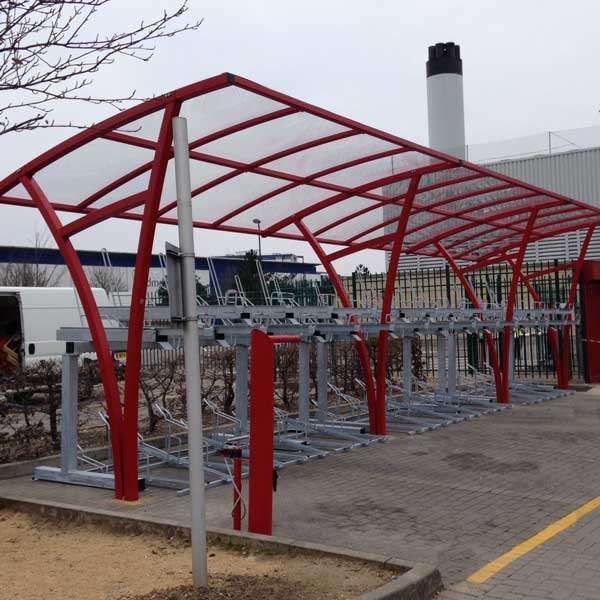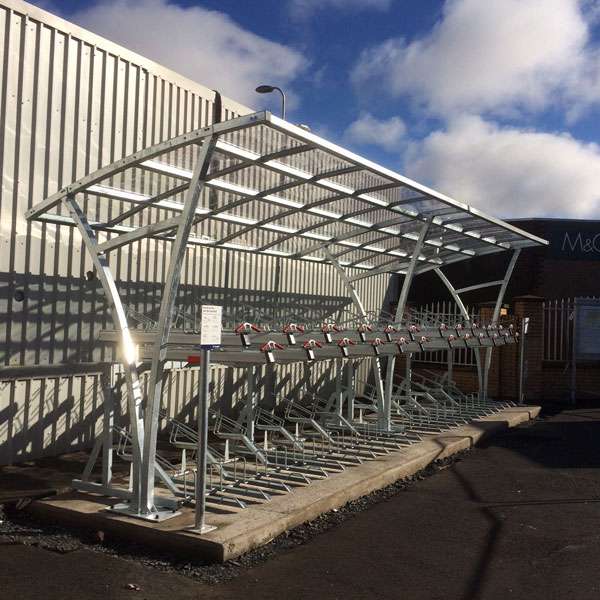 The FalcoRail is an exceptionally attractive and modular cycle canopy design. Available in both single or double sided units in 2m, 3m, 4m and 5m lengths, the cycle canopy is ideal for accommodating all cycle racks as well as the innovative FalcoLevel two-tier rack. With a significant depth, the canopy provides maximum coverage whilst occupying minimum floor space. The FalcoRail can be positioned side by side to create a continuous run of virtually any length or to accommodate a specific number of bicycles.
The FalcoRail is also ideal for use as a smoking or waiting shelter by adding the addition of a bench, ashtray or litter bin.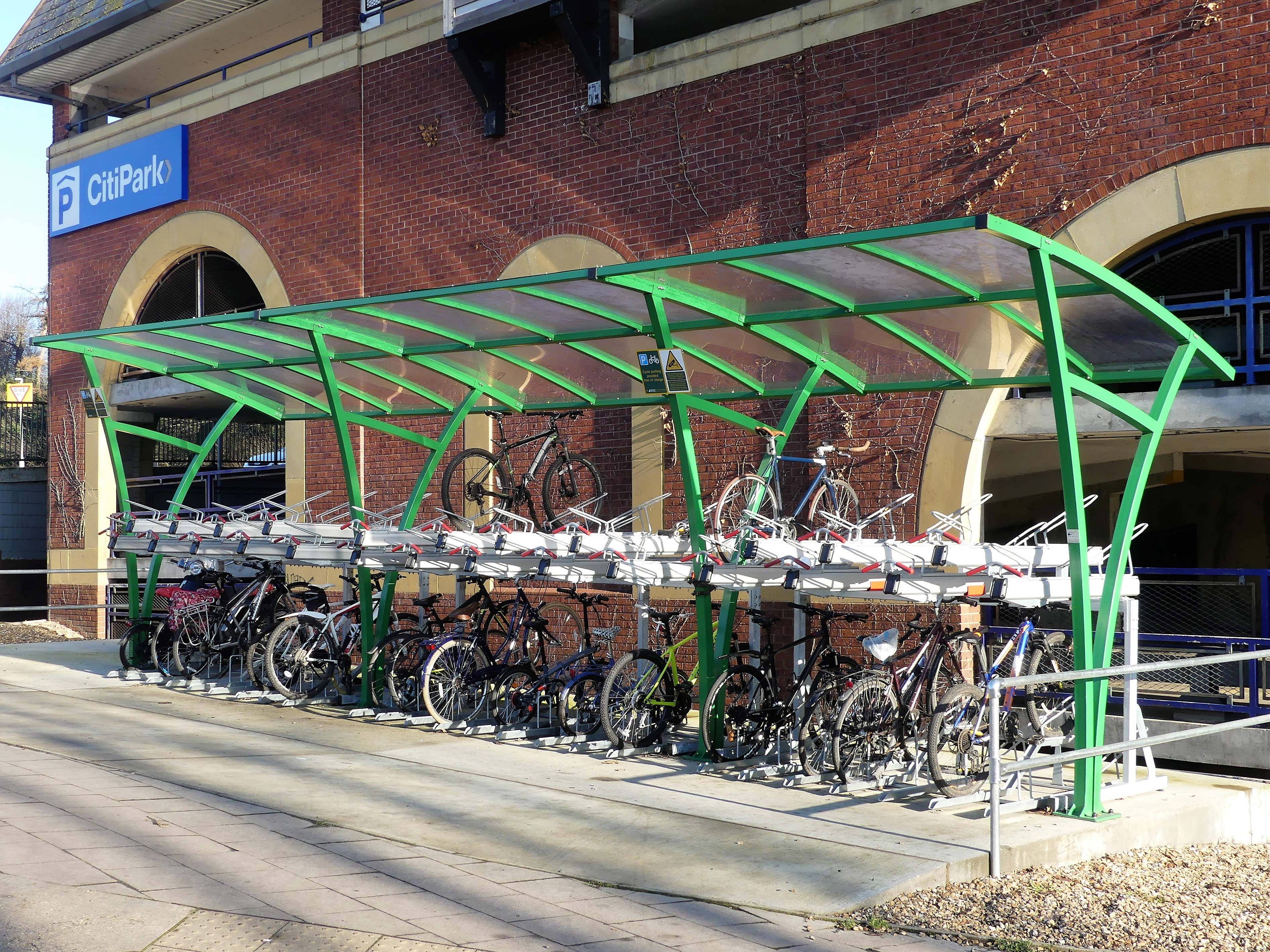 Single Sided Dimensions
Length: 3100mm, 4100mm or 5100mm.
Depth: 3000mm
Height: 3220mm
For the double-sided version please click here.
The cycle canopy is manufactured from hot dip galvanised steel with polycarbonate roof sheets. The steelwork can be powder coated in any of the 192 standard RAL colours upon request.
[productblad|3201]
For an instant price and further information, please contact our helpful sales team on 01538 380080 or by email at sales@falco.co.uk.
Information & downloads

Product sheet (1x)
FalcoRail Cycle Canopy

Drawings
Also in the FalcoRail series: