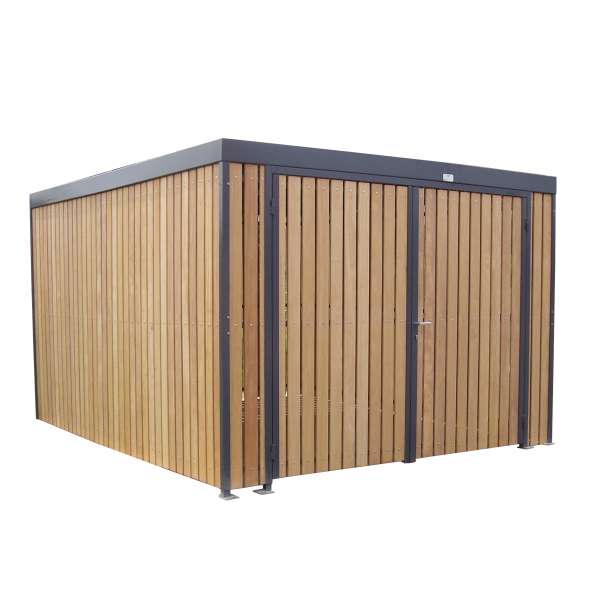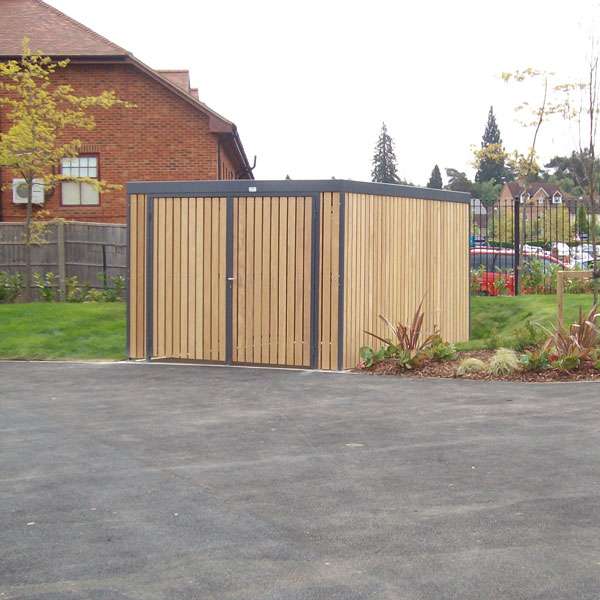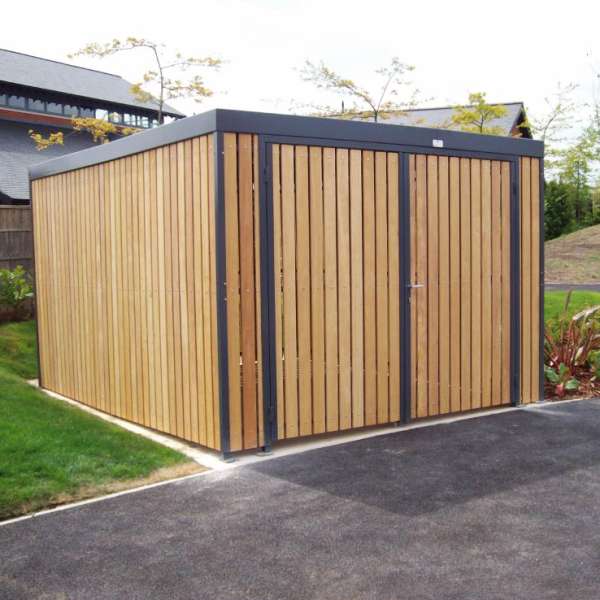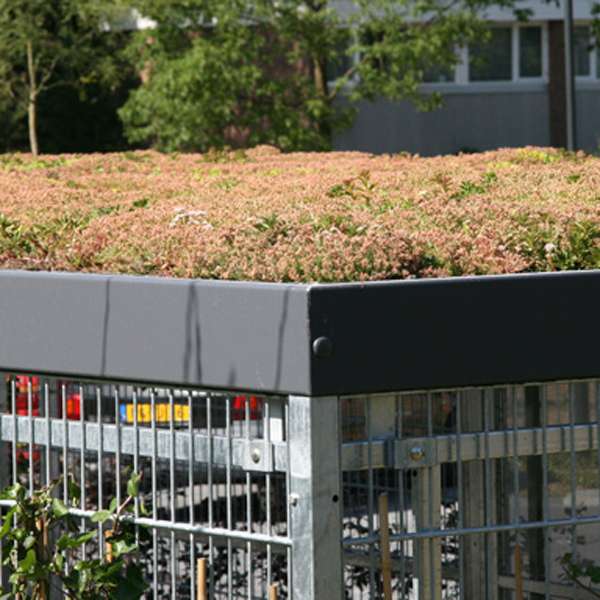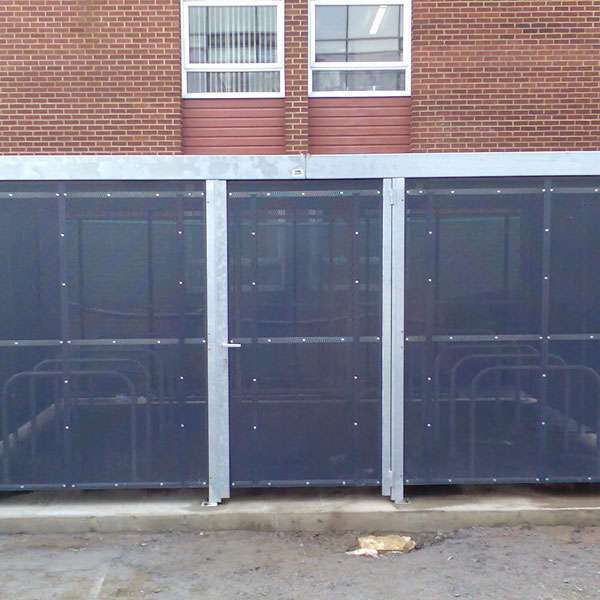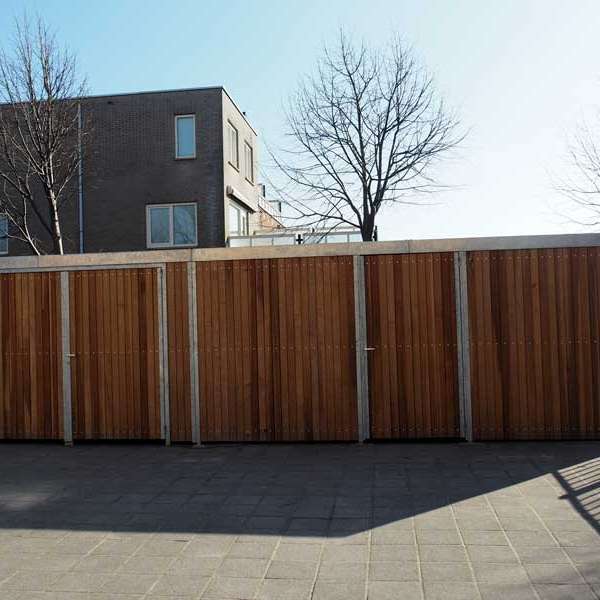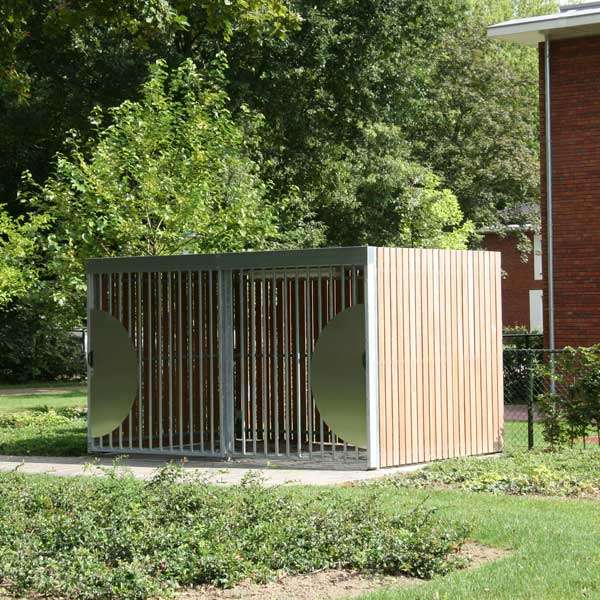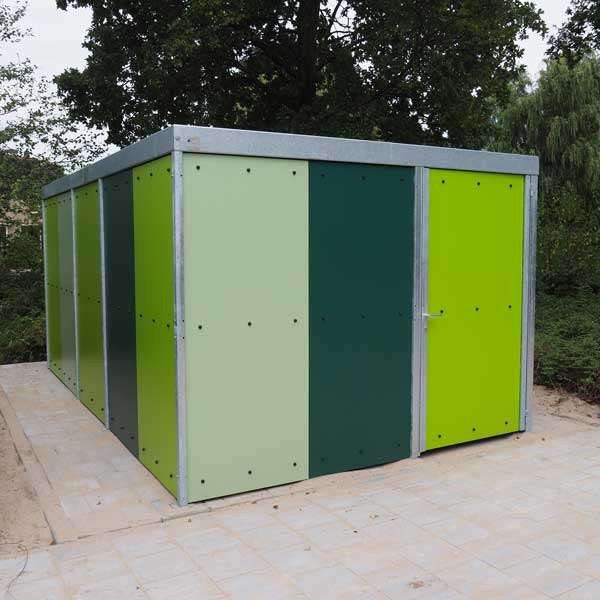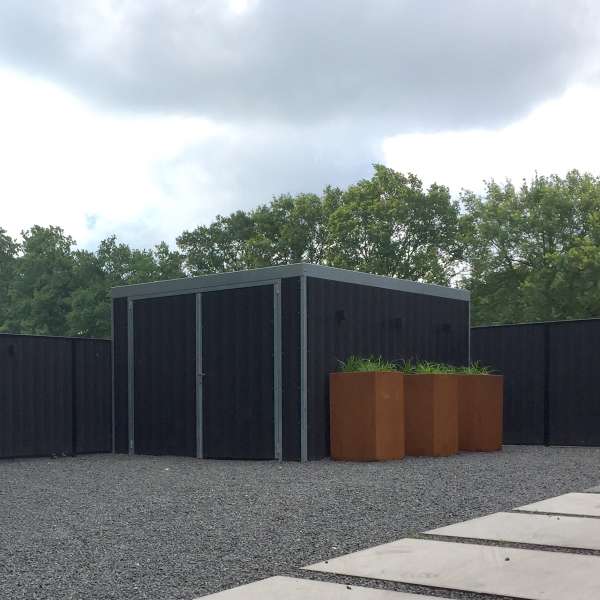 The FalcoLok store is a very versatile range of shelters providing
lockable secure store in a modular range and can be supplied in 2,500mm, 3000mm or 5000mm modules, up to any size.
Useful for storing a wide range of items such as; cycles, equipment, bins etc, the FalcoLok is a robust and vandal resistant utilitarian product but in a great design.

Available in a range of claddings – hardwood slats, corrugated aluzinc sheets or wire mesh, the FalcoLok is a great addition to any design scheme.
FalcoLok 300 shelter
The FalcoLok-300 is a larger variant of the FalcoLok range measuring 3,120mm at the front x 3,980mm deep. The height is the same as for all the FalcoLok products – 2,250mm overall height and 2,100mm free head height. Again there are options to place a door in the side rather than the front of the store, and again options add-onto the unit in virtually any direction to create a store of your own bespoke size or shape.

The roof sheets on the FalcoLok series are standard 1mm thick aluzinc, creating a robust and long lasting store. The rainwater on the sheets is directed into the roof fascia which channels the water to drainpipes for the dispersion of water to ground level.

All steelwork on the FalcoLok series is hot dip galvanised to BS EN ISO 1461 and can be additionally powder coated in any of the 192 RAL colours if required.
For an instant price and further information, please contact our helpful sales team on 01538 380080 or by email at sales@falco.co.uk.
Information & downloads

Drawings

RAL colours
Also in the FalcoLok series: