FalcoLite Double-Sided Cycle Shelter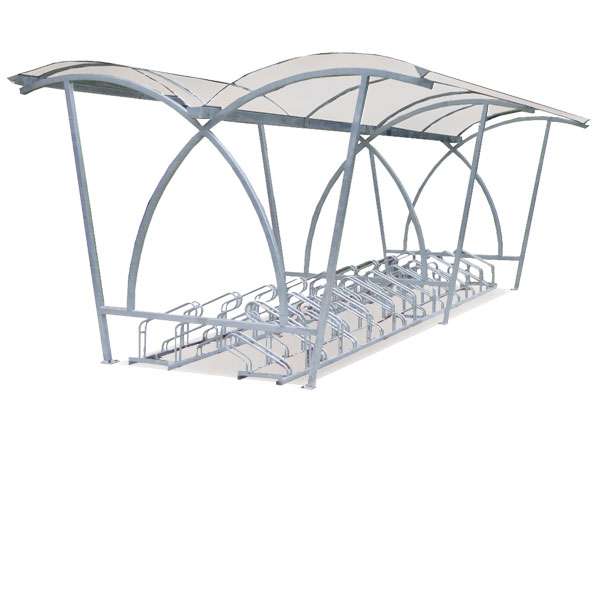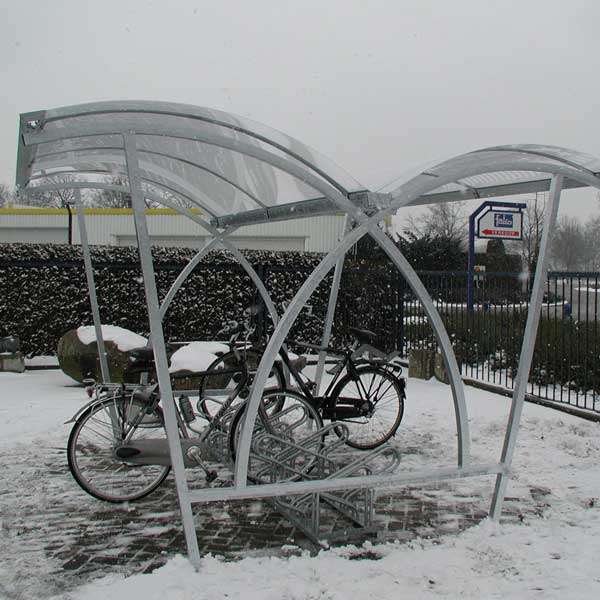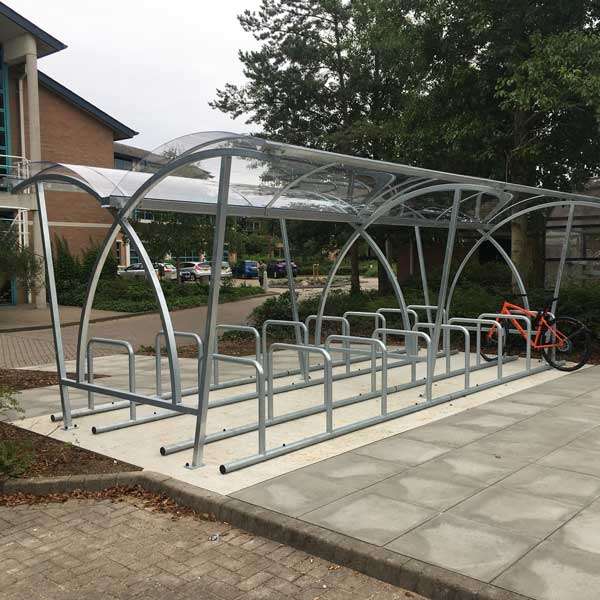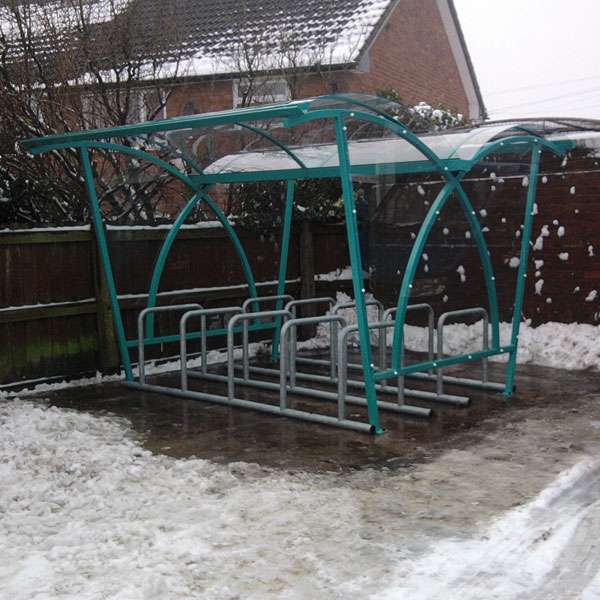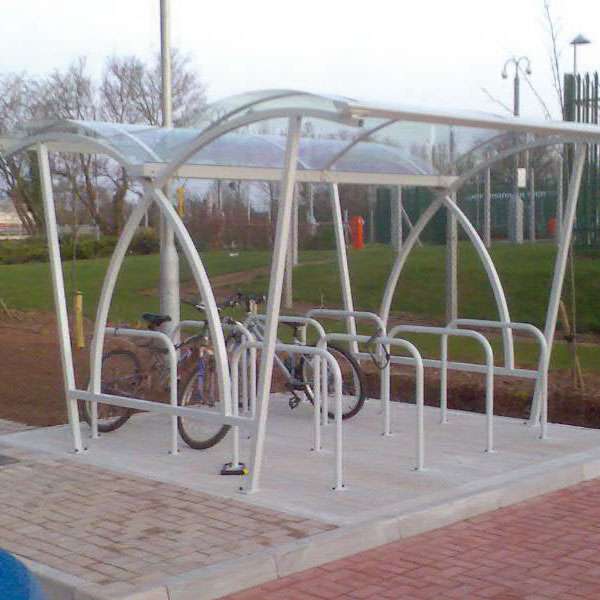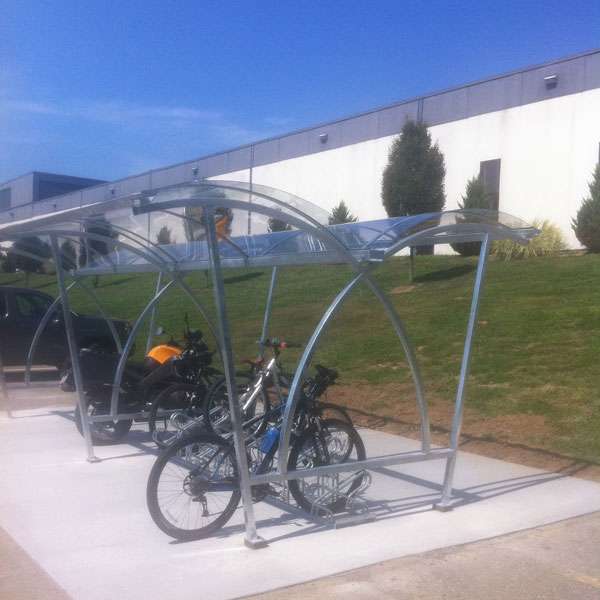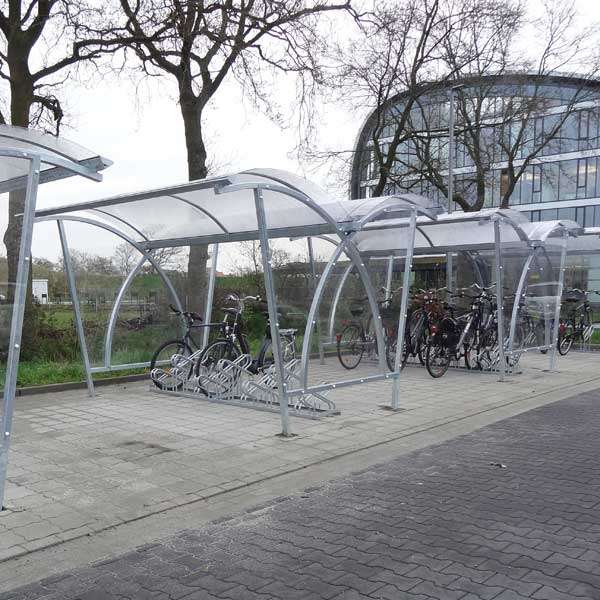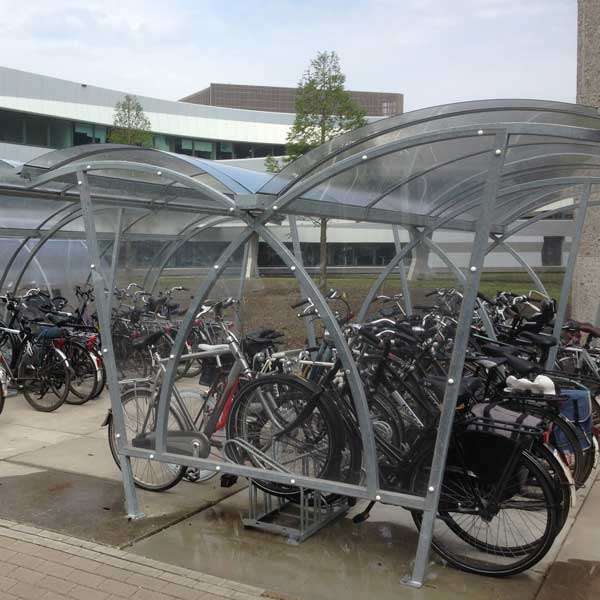 As noted for the single sided FalcoLite cycle shelter, the FalcoLite cycle shelter is available in three distinct variants; single sided, double sided and compound. The double-sided FalcoLite cycle shelter features facilities to accommodate twice as many bikes as the single sided cycle shelter without consuming double the space or that which two single sided cycle shelters would take. Equipped with integral gutters to prevent rain from falling down the cycle shelter entrance keeping all bicycles dry throughout the typical English weather!

The FalcoLite cycle shelters provide specifiers with a design perfectly capable of accommodating as many bikes as necessary to the specification required, from housing 8 cycles in a simple 1 bay unit to providing mass cycle parking facilities. A single unit can be easily extended using 'add-on' units to create a continuous line of covered shelters. By adding a bike rack, Sheffield stand or Toaster rack from Falco's cycle parking collection enables an attractive cycle shelter arrangement.

The FalcoLite cycle shelter range is robust and hot dip galvanised to BS EN ISO 1461 and can be subsequently powder coated in a high quality finish in any of the 192 RAL colours.
For an instant price and further information, please contact our helpful sales team on 01538 380080 or by email at sales@falco.co.uk.
Information & downloads

Drawings

RAL colours
Also in the FalcoLite series: