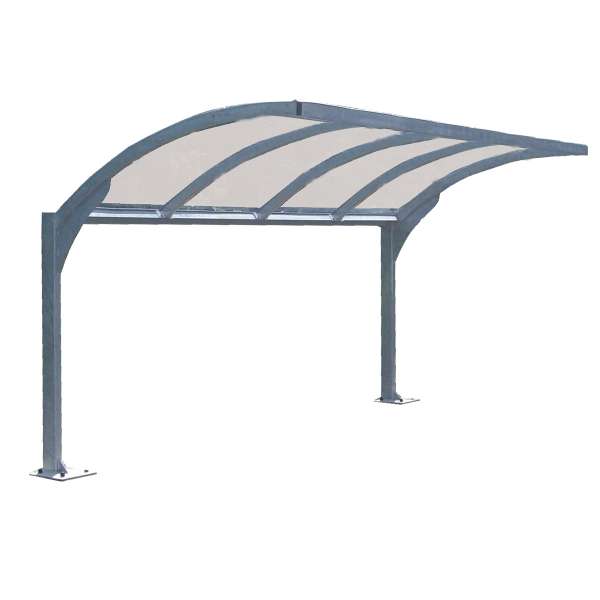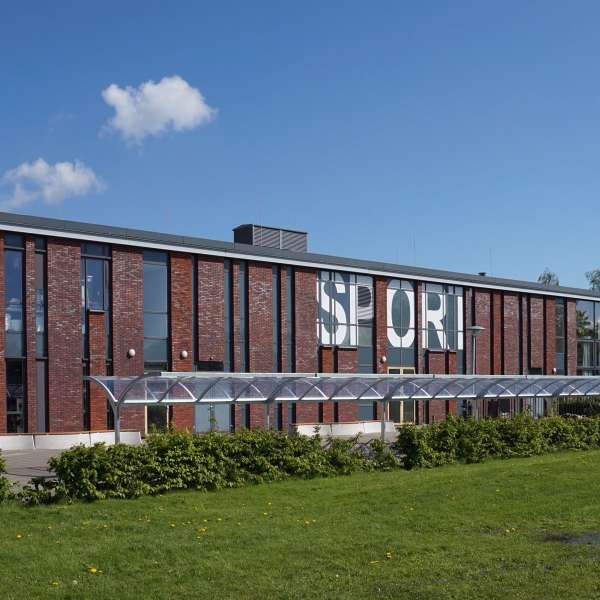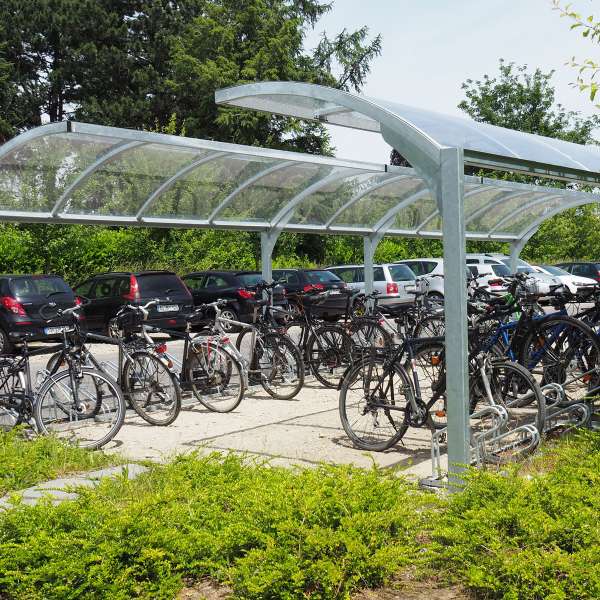 FalcoGamma Canopy
The FalcoGamma canopy is a taller version from the FalcoGamma cycle shelter and triumphs amongst its simple design lines and solid construction. A design characteristic for this canopy is the central column that evolves into two upward facing branches. The name Gamma was chosen because, when viewed from the side, the shape of the structure looks like the Greek letter gamma and underlines the design statement that we wanted to create for this canopy.

The sidewalls are manufactured from 4mm thick polycarbonate sheet which is fixed with glass clamps between the stanchions (it can also be delivered with safety glass if preferred).

Canopy – Further Information
The canopy, with bowed styling, is clad with 4mm thick, robust clear polycarbonate sheets. The height of the canopy is 2.10m, the depth for the single sided shelter is 1.91m and the depth for a double sided shelter is 3.70m, the free height under the gutter is 1.53m and length is 4.00m centre to centre between the stanchions.

Canopy Dimensions
The canopy can be mounted as a below ground fix or bolted down using a base plate that is bolted on to a concrete pad or prefab concrete blocks. The concrete block is 1400 x 250 x 315mm under the stanchion, smaller stanchions can be provided with prefab Falco concrete blocks.

This new FalcoGamma canopy is an elegant addition to the constantly evolving Falco product line.
Width: 4000 mm
Depth: 1910 mm
Height: 2180 mm
Head height: 2100 mm
For an instant price and further information, please contact our helpful sales team on 01538 380080 or by email at sales@falco.co.uk.
Information & downloads

Drawings

RAL colours
Also in the FalcoGamma series: