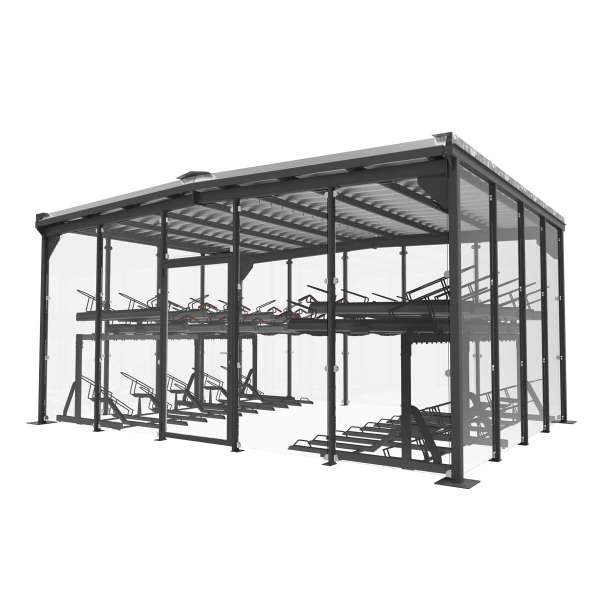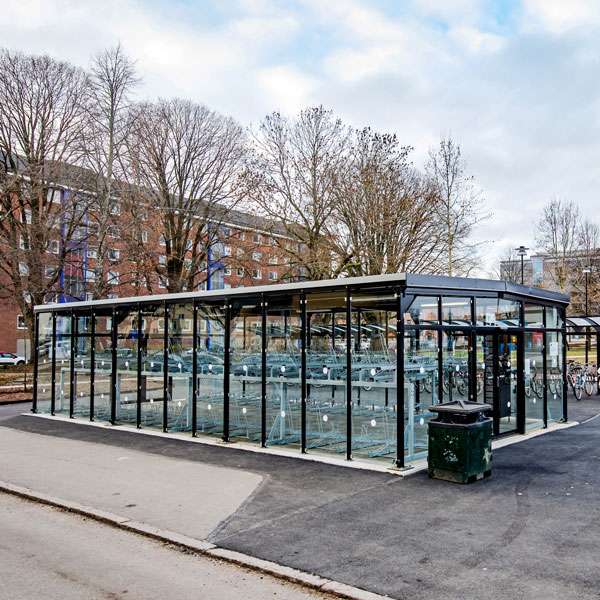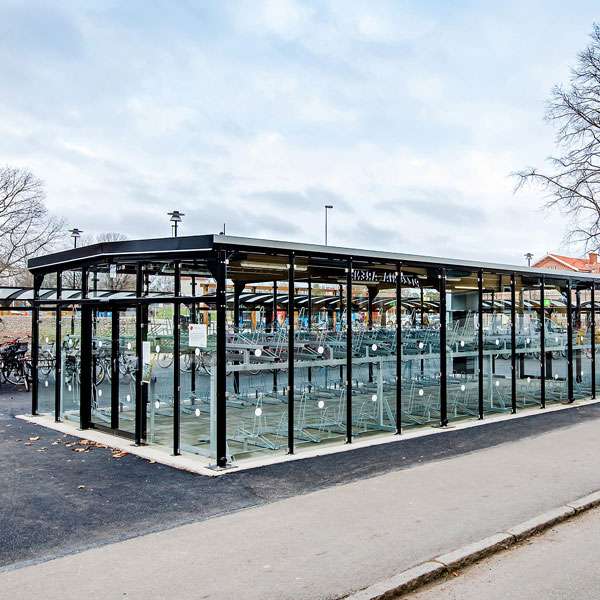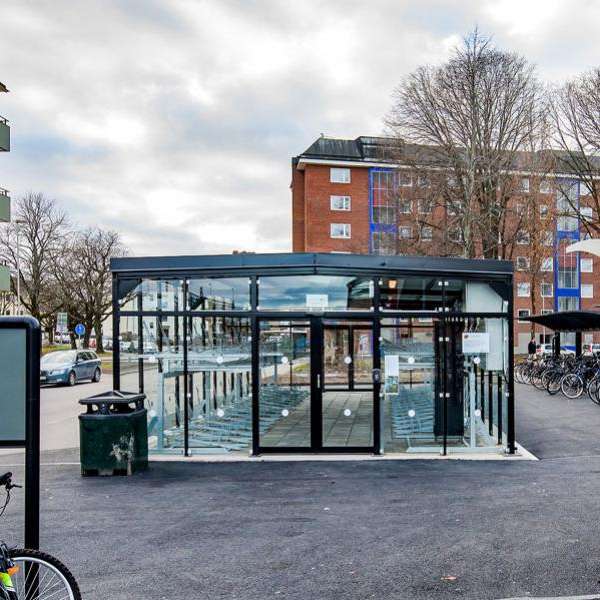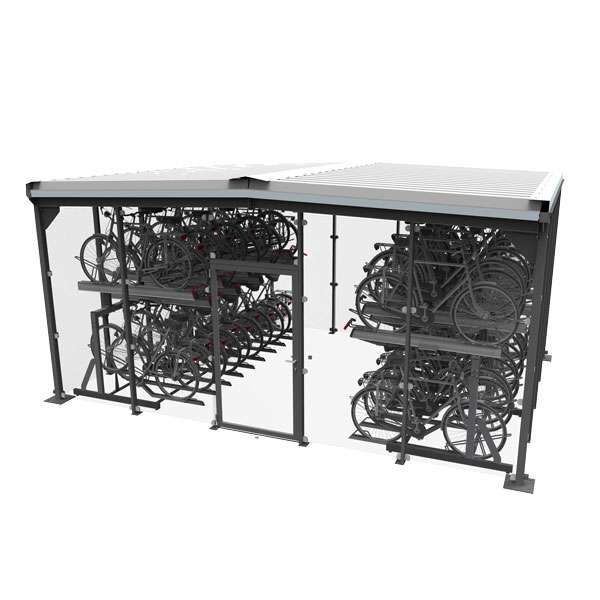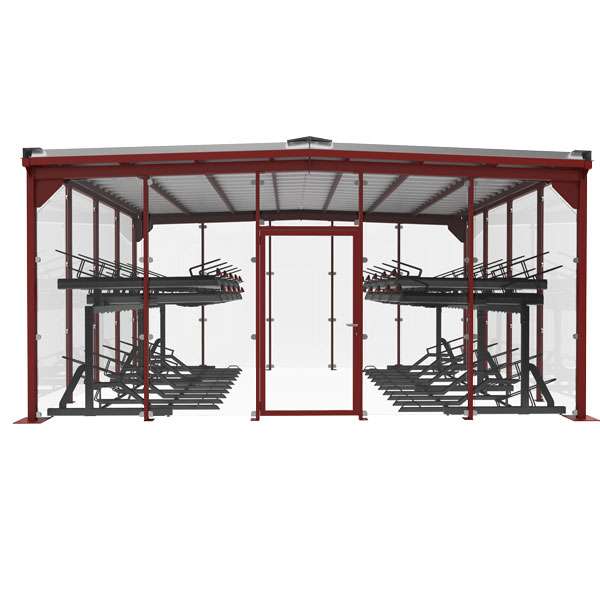 The FalcoScandic is a new purpose built cycle hub design with a reinforced construction ideal for areas where extreme weather conditions such as heavy snow loading is a critical issue.
The contemporary and robust cycle hub has been designed to withstand a maximum snow load of 2.0 kN/m².
The FalcoScandic has been designed with a reinforced construction, over and above a traditional EN 1090 CPR compliant cycle shelter to accommodate a heavier roof load. This has resulted in the FalcoScandic being able to accommodate a maximum load capacity of 200kg per square metre!
The FalcoScandic is manufactured from a 100% recyclable galvanised steel frame structure in accordance with BS EN ISO 1461, with safety glass cladding as standard (other cladding options available on request).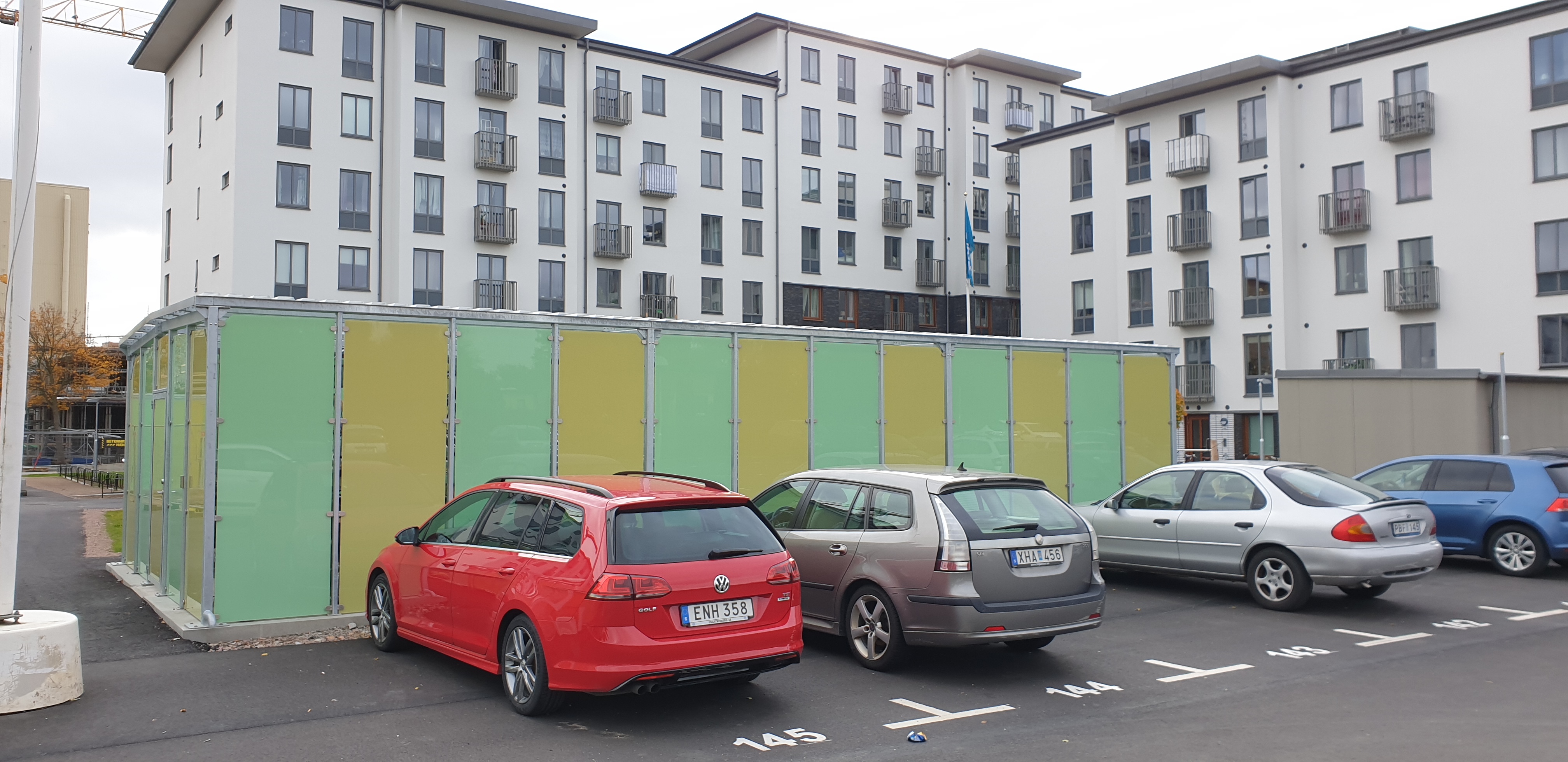 The galvanised steel structure can be optionally powder coated in any of the 192 standard RAL colours upon request.
The reinforced cycle hub is made up of a starter section as standard (with a width of 6000mm and a depth of 4530mm) with optional add-on sections (same dimensions as the starter section) to provide increased space.
Additional Cycle Hub Options
The FalcoScandic cycle hub can be supplied with the following added value features upon request:
Two-tier cycle parking (from a small number of spaces to several hundred).
Additional cycle facilities in the form of cycle pumps and cycle maintenance stands.
Branding graphics and themes.
CCTV, LED lighting and secure access options.
For an instant price and further information, please contact our helpful sales team on 01538 380080 or by email at sales@falco.co.uk.
Information & downloads

Drawings
Also in this series:
The product is not in a series