FalcoRail-Low Double-Sided Cycle Shelter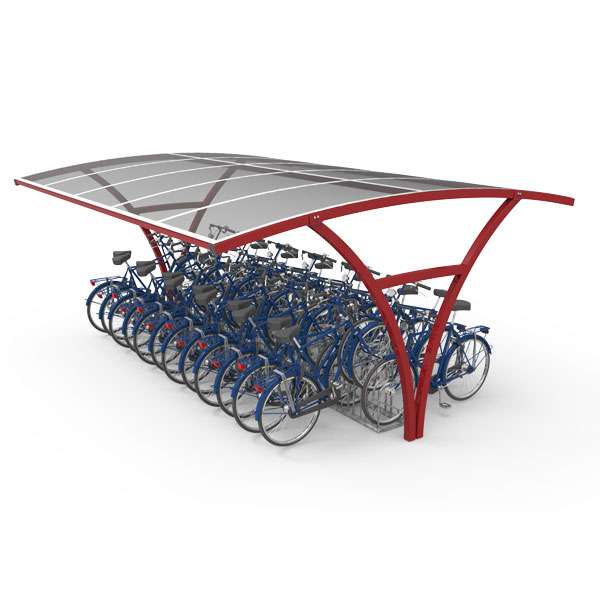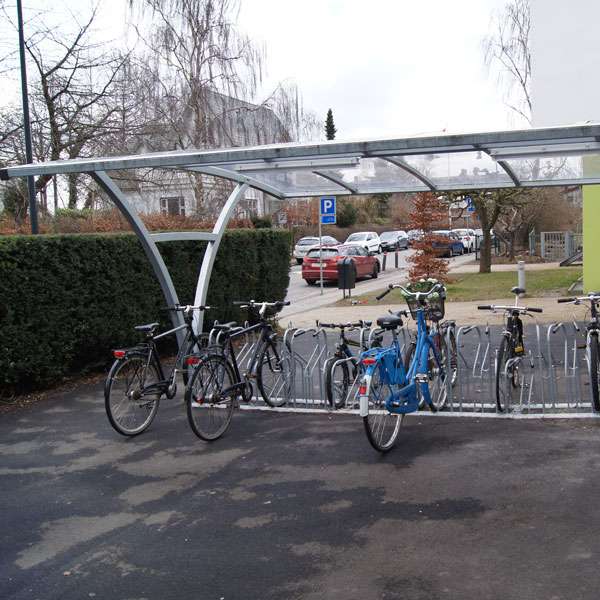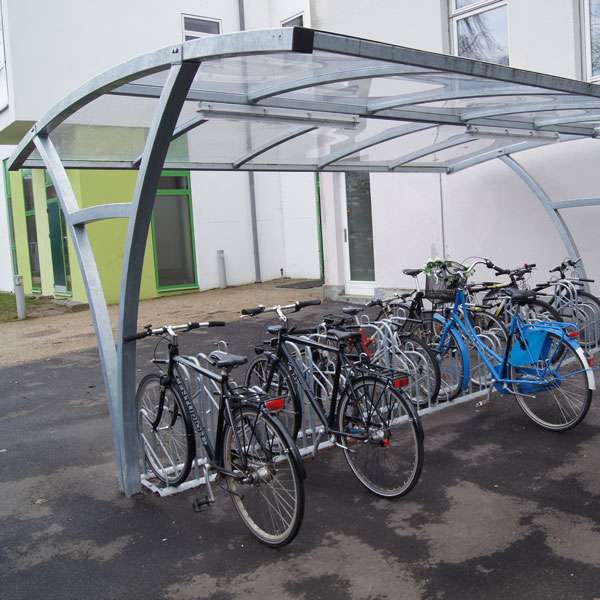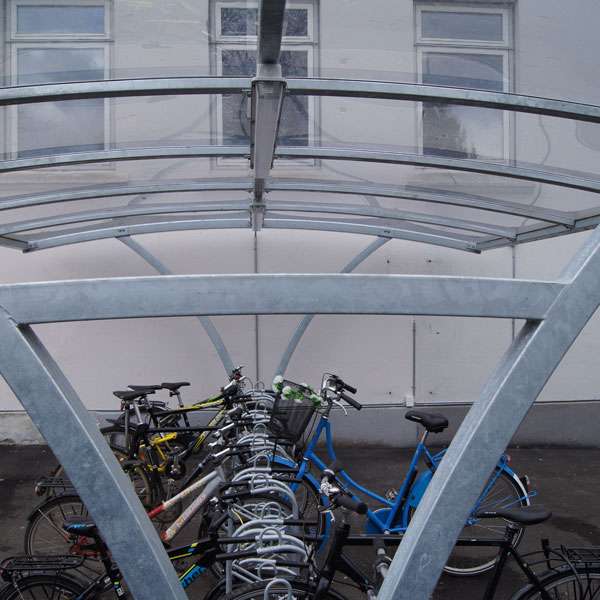 The FalcoRail-Low is derived from our best selling FalcoRail cycle canopy and offers the same distinctive design characteristics, but in a sleeker and more cost-effective design. The FalcoRail-Low has maximum shelter coverage whilst occupying minimum floor spaces and can be used for a huge variety of cycle rack and stand designs including the popular A-11 rack, Sheffield Cycle Stand, Toast rack, FalcoCam cycle stand and many more.
The FalcoRail-Low canopy is available in both single and double sided versions and with the use of add-on sections, it is possible to create a continuous shelter run as long as required.
As with the standard FalcoRail, the FalcoRail-Low canopy is available in 2m, 3m, 4m and 5m lengths providing great flexibility when providing an uncomplicated cycle shelter, waiting shelter or smoking shelter.
The slim line FalcoRail-Low is manufactured from 100% recyclable hot-dip galvanised steel to BS EN ISO 1461 and can be subsequently powder coated in any of the 192 standard RAL colours to match a theme or corporate colour. The roof sheets are manufactured from transparent polycarbonate which is 250 times stronger than glass.
Falco provide a comprehensive FalcoRail design and installation package including free UK-wide site surveys, free CAD design and schematics, free renderings to help the client to visualise the scheme, manufacture, supply, the provision or groundworks and installation.
FalcoRail-Low Double Sided Dimensions
Length: 2m, 3m, 4m or 5m
Width: 4200mm
Height: 2320mm
For an instant price and further information, please contact our helpful sales team on 01538 380080 or by email at sales@falco.co.uk.
Information & downloads

Drawings
Also in the FalcoRail series: