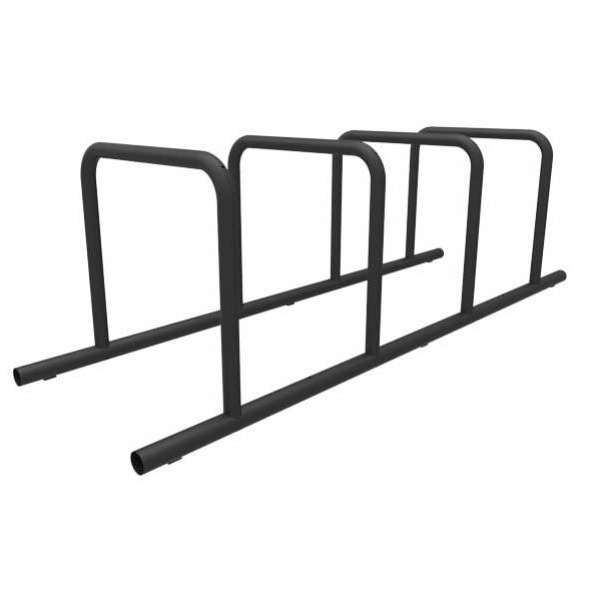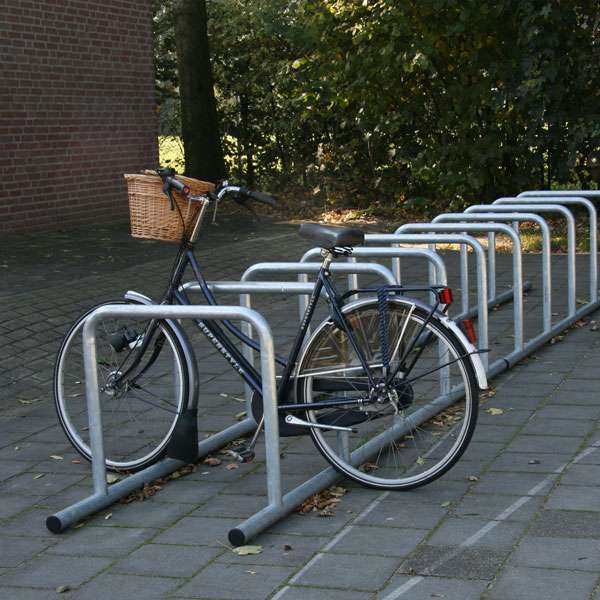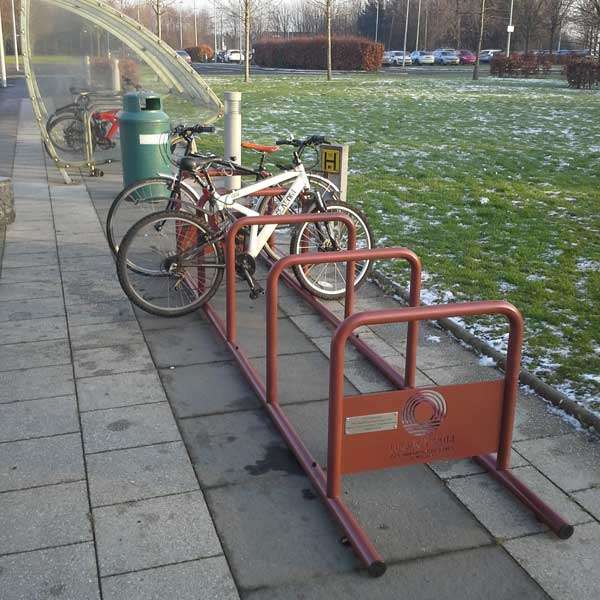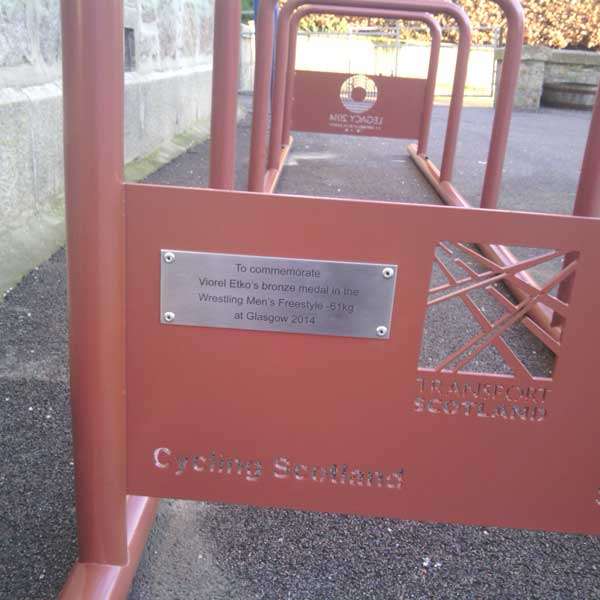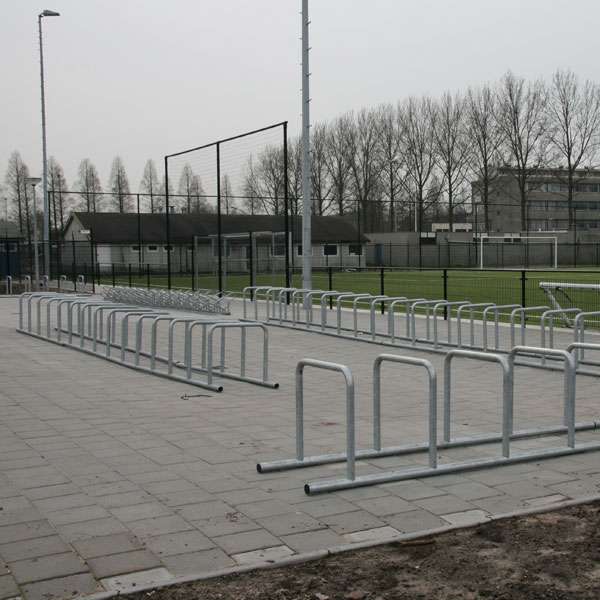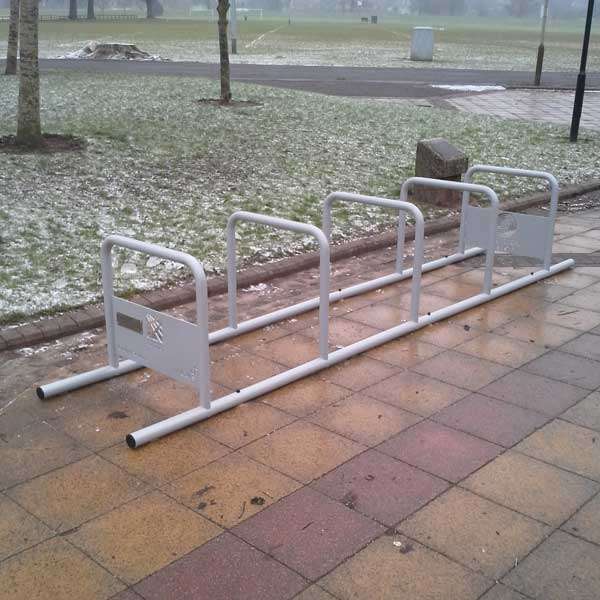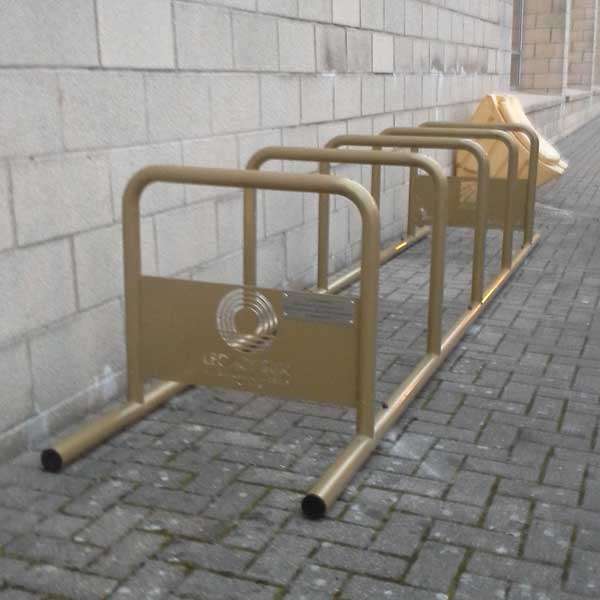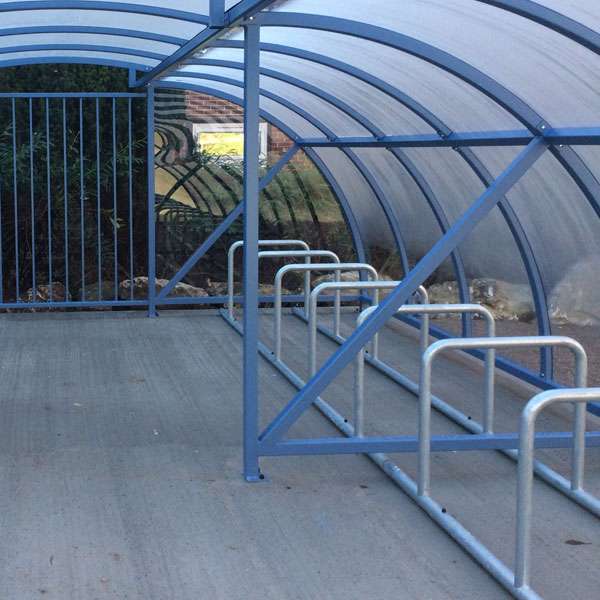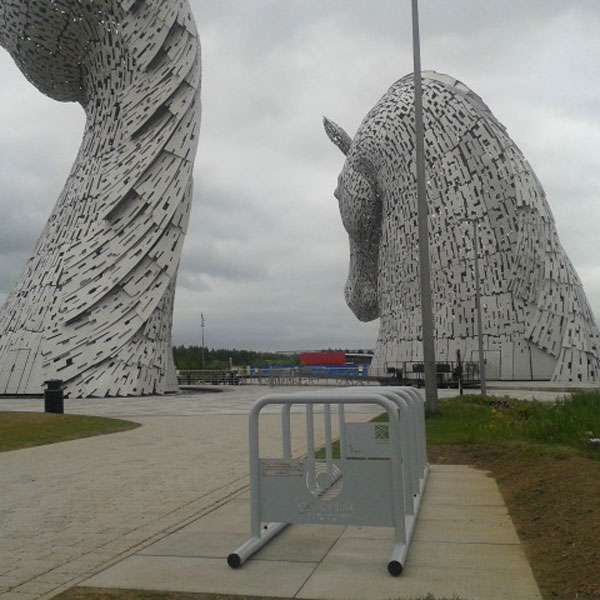 As its name suggests, the FalcoToaster mounts rows of Sheffield stands on a purpose built frame creating a 'toast rack' effect. This is a great option for temporary installations or where ground works are not appropriate.

The range accommodates between 4 and 10 cycles with a variety of spacing options.

The base supporting tubes have holes for mounting the cycle stand on a level basis. The top hole is larger so that the bolt fixing is concealed within the rail.
Number of Stands                   CTC                                 Length
3                                           600mm                           1,800mm
4                                           600mm                           2,400mm
5                                           600mm                           3,000mm
2                                           750mm                           1,500mm
3                                           750mm                           2,250mm
4                                           750mm                           3,000mm
5                                           800mm                           4,000mm

All steel parts of the FalcoToaster cycle rack are hot dip galvanised to BS EN ISO 1461 and can be subsequently powder coated in any of the 192 RAL colours to increase durability.
For an instant price and further information, please contact our helpful sales team on 01538 380080 or by email at sales@falco.co.uk.
Information & downloads

Drawings

RAL colours
Also in this series:
The product is not in a series