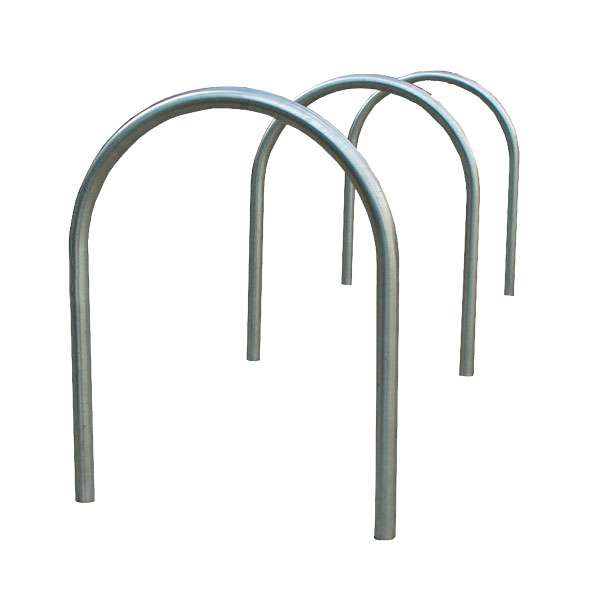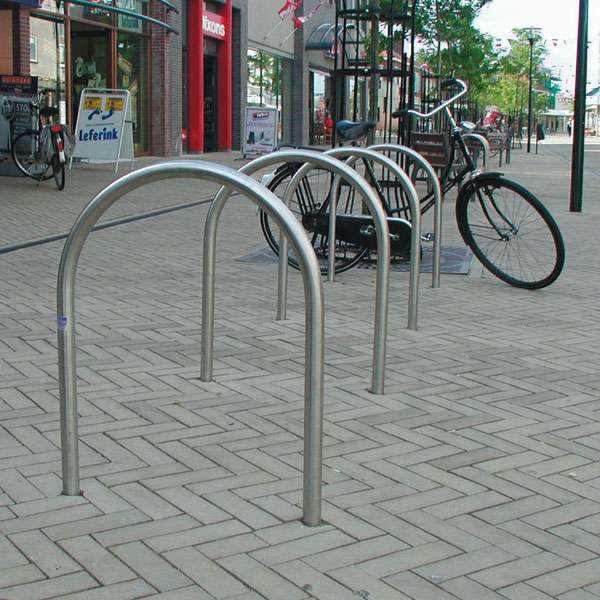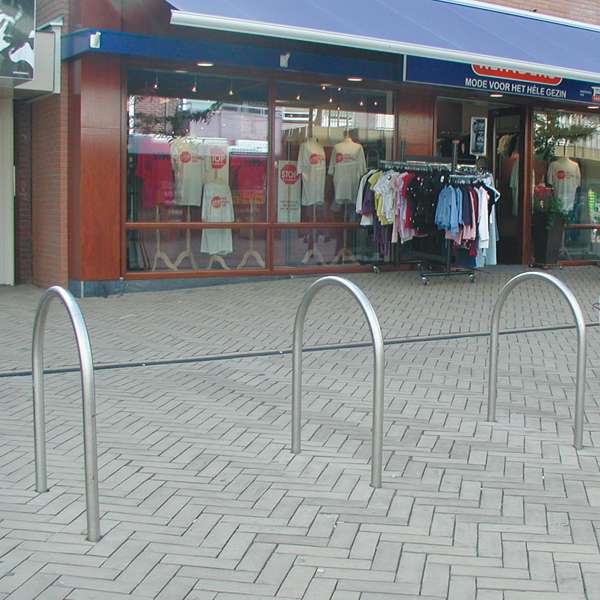 Cycle Hoop Bike Stand Details
Based on simplicity, the Cycle Hoop bike stand offers cyclists with a cost-effective and aesthetic solution for any cycle parking requirement and provides a great alternative to the traditional Sheffield stand or Toaster rack.
Manufactured from stainless steel, the bike stand is designed for below ground fixing and is available in two versions, with or without pre-formed concrete feet.
Bike stand Dimensions
Standard sizes are as follows:
Length: 600mm, Height: 1325mm (Below ground fix)
Length: 600mm, Height: 1145mm (with concrete feet)
Tube diameter of the bike stand is Ø42.4mm.
Co-ordinated Stainless Steel Arch Bike stand
An alternative to the Cycle Hoop is the modest but smart Bike Arch in stainless steel.
Bike Arch Dimensions
Width of 190mm c.t.c. upright.
Height of 1250mm.
Diameter of Ø48.3 x 2mm.
For an instant price and further information, please contact our helpful sales team on 01538 380080 or by email at sales@falco.co.uk.
Information & downloads

Drawings

RAL colours
Also in this series:
The product is not in a series