VelowSpace® Automated Cycle Parking System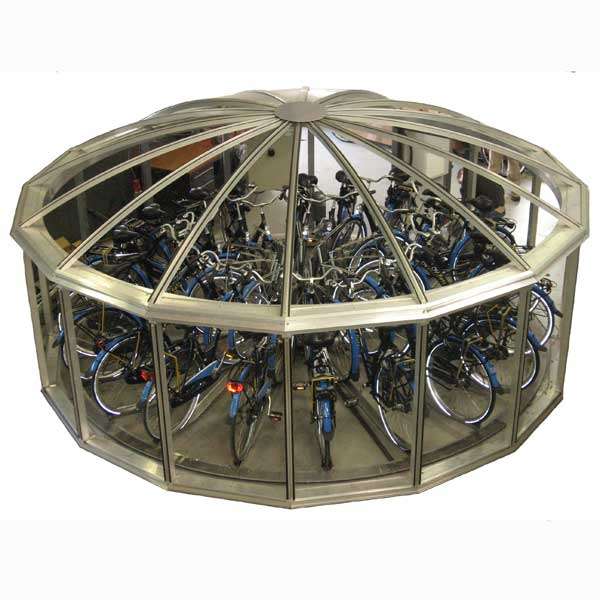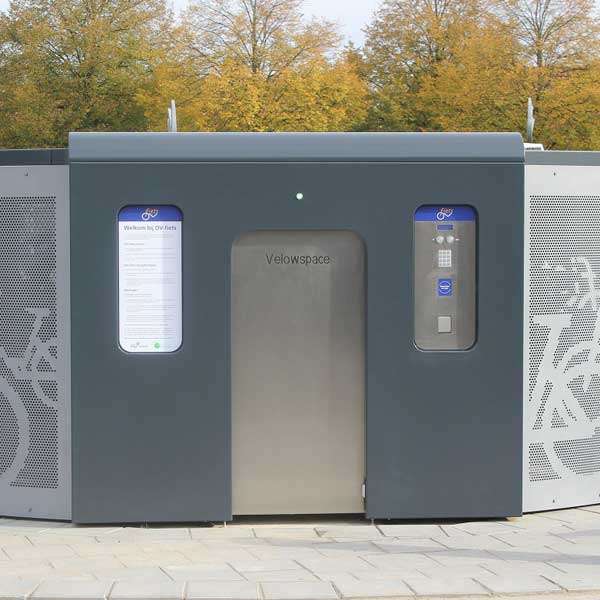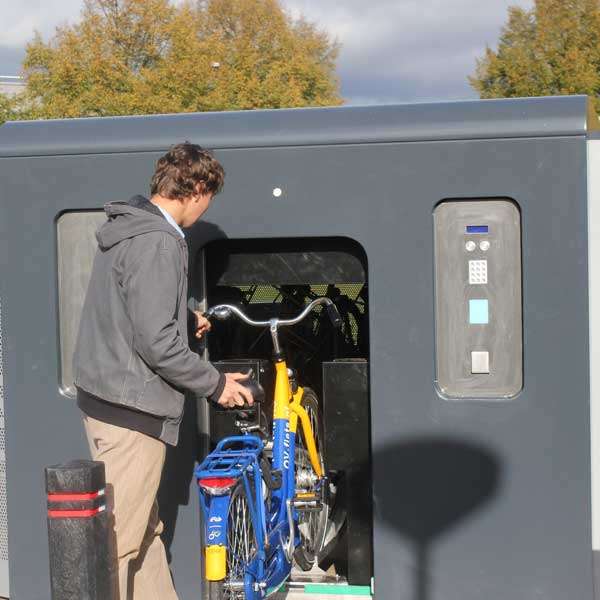 Falco is pleased to introduce to the UK two new state-of-the-art cycle parking concepts developed for the city council in Amsterdam and the Dutch Railways OV Fiets cycle hire scheme. The VelowSpace® and VeloMinck® are two innovative and cost effective automated cycle parking systems designed to systematically park bicycles above or below ground.
Cyclist and Bike User Identification
Using an advanced user identification system, the VeloMinck® and VelowSpace® take a bicycle from the cyclist, park it securely and return it back to the cyclist when required. The systems are unmanned and remotely monitored with lifetime support.
VelowSpace®
The principle of the VelowSpace® is based on a carrousel, in which 24 bikes are effectively parked with their front wheel in front. The bicycles are clamped into an in-house developed and patented front wheel clamp system. The system has a 3-point lock that guarantees a stable and upright position for the bicycle. The VelowSpace® can be used both for rental bikes (as with OV Fiets) or personal bikes and is available in a standard version based on an aluminum support frame and polycarbonate panels or can be designed completely custom-made.
Click here to see the first VelowSpace® video.
Click here to see the second VelowSpace® video.
Click here to see the automated cycle parking video presentation.
Click here to see the VeloMinck® product page.
For more information about the innovative VeloMinck automated cycle parking system, please contact our technical sales team on 01538 380080.


Information & downloads

Drawings
Also in this series:
The product is not in a series