FalcoVert-Pro Semi Vertical Cycle Rack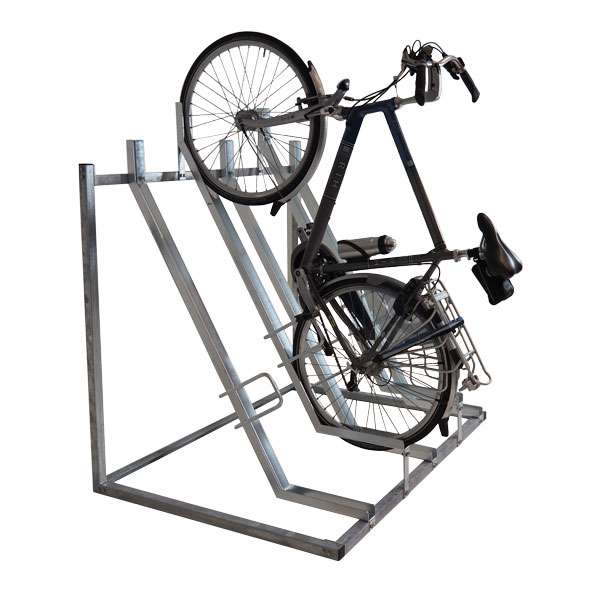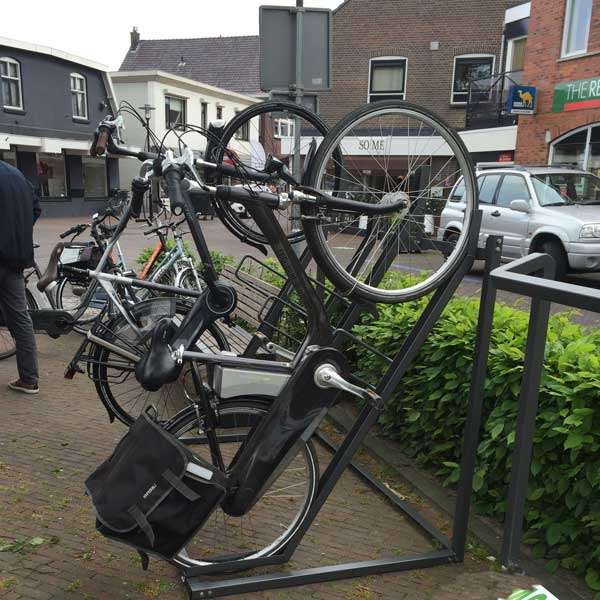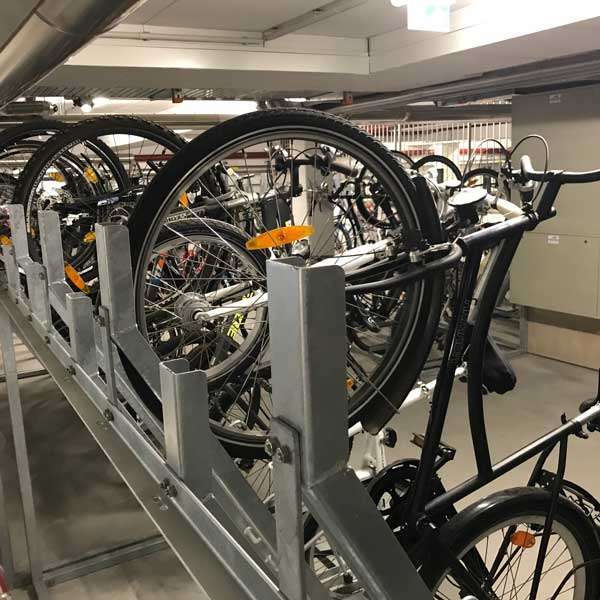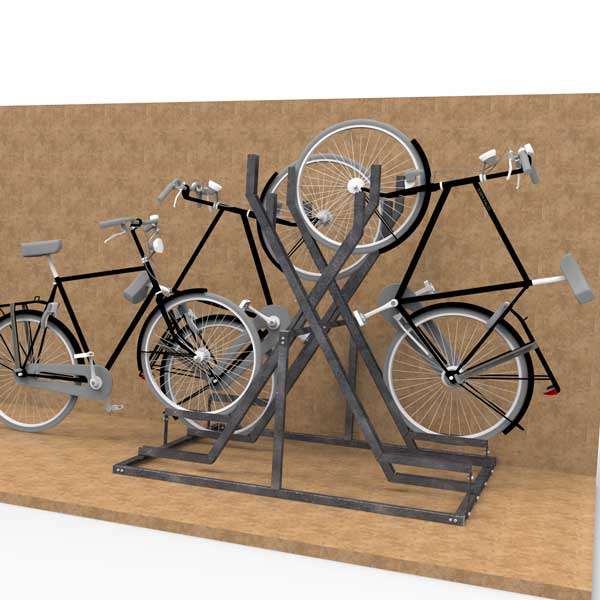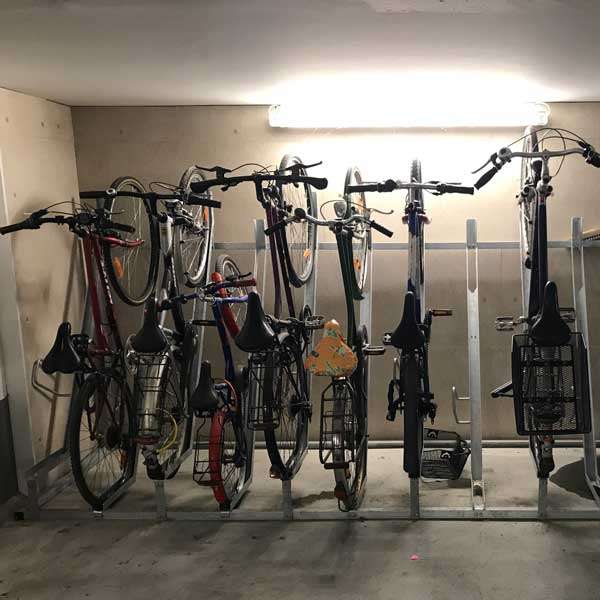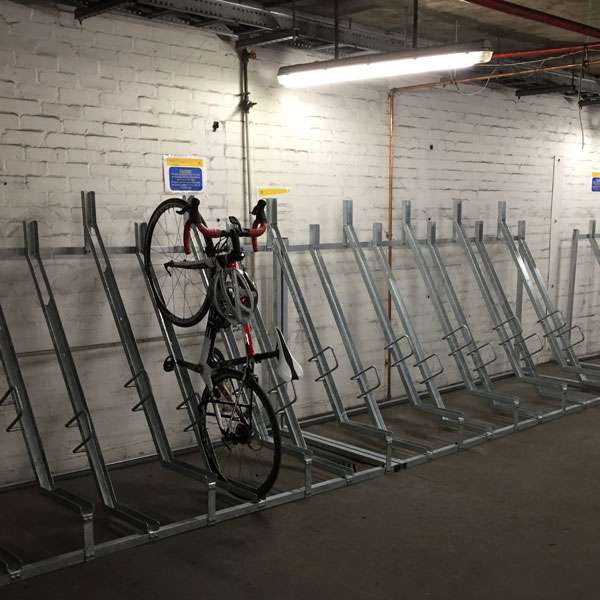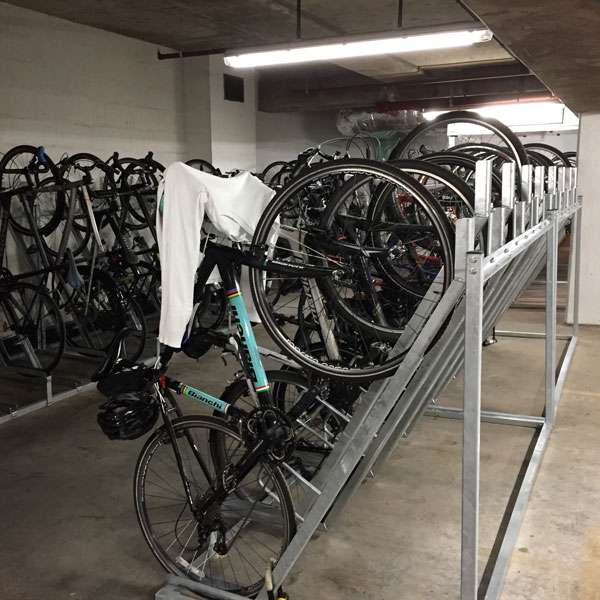 The FalcoVert-Pro is a space saving cycle rack design ideal for highly popular densities such as stations, cycle hubs, shopping centres, high streets and car parks etc.
Bicycles are parked semi vertically with both front and rear wheels located in a custom designed trough.
Benefits of the FalcoVert-Pro Cycle Rack
• Close spacing of 305mm ensures maximum use of available space
• Suitable to store all types of cycle - from racing cycles to mountain bikes and cycles with extra wide tyres
• Available to store any number of cycles
• Fully locates both wheels in a custom designed tapered steel trough to BS1716/51
• Manufactured from RHS sectional solid steel tube and rolled steel angle
• Fully welded and prefabricated
• All steelwork is fully hot dipped galvanised to ISO1461
• Polyester powder coating to BS6497 (over galvanised finish)
• Available in a single sided and a double sided cycle rack
FalcoVert-Pro Dimensions
Single Sided and Double Sided:
The height of the cycle rack is 1,559mm with a depth of 1,126mm.
(Lengths dependant upon spaces required).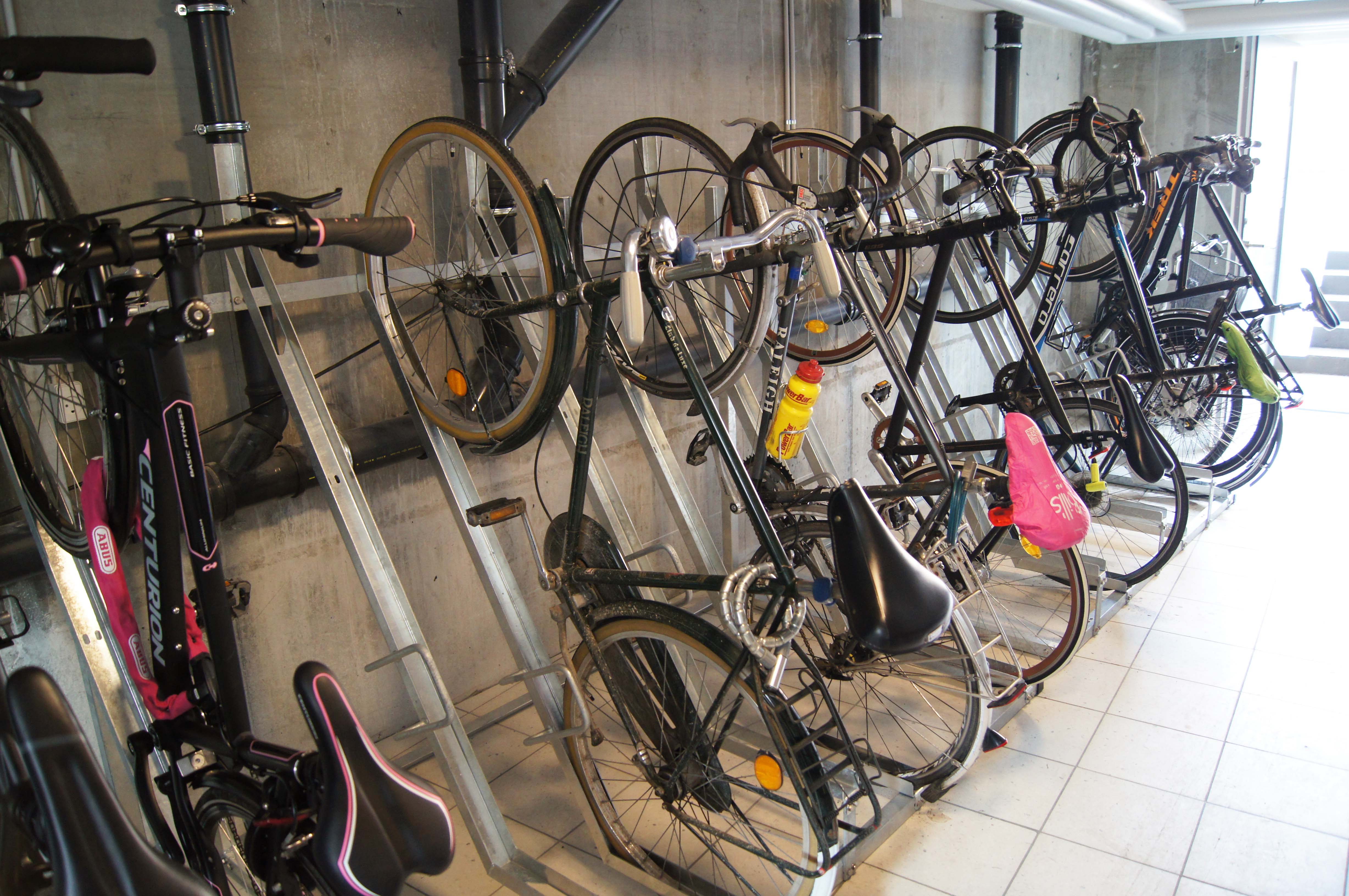 For an instant price and further information, please contact our helpful sales team on 01538 380080 or by email at sales@falco.co.uk.
Information & downloads

Drawings
Also in this series:
The product is not in a series