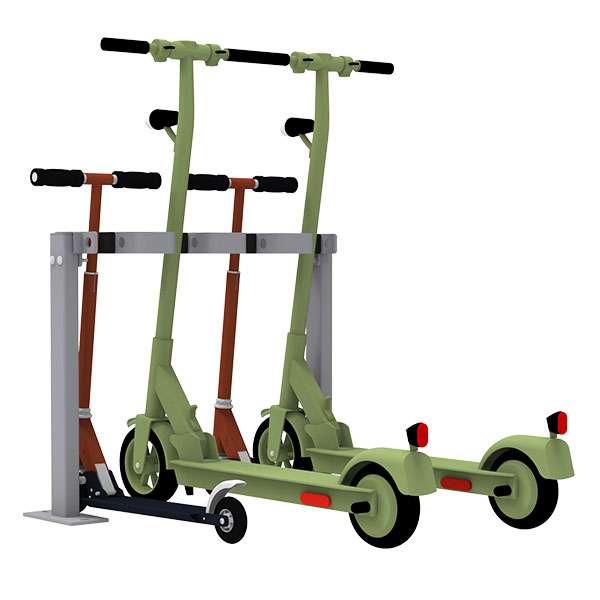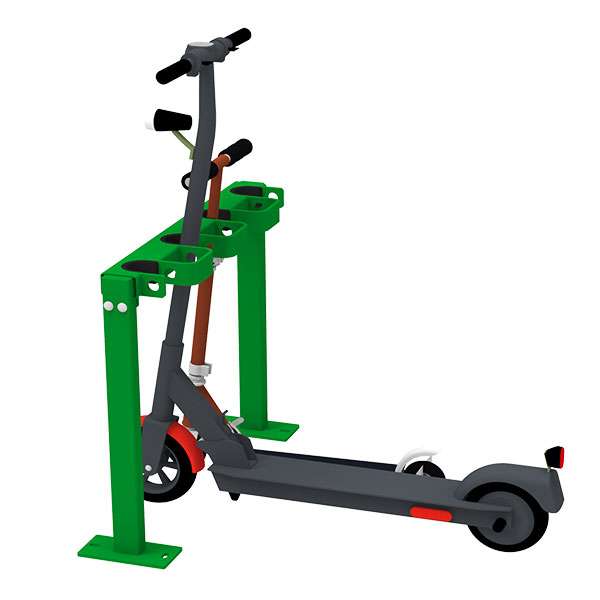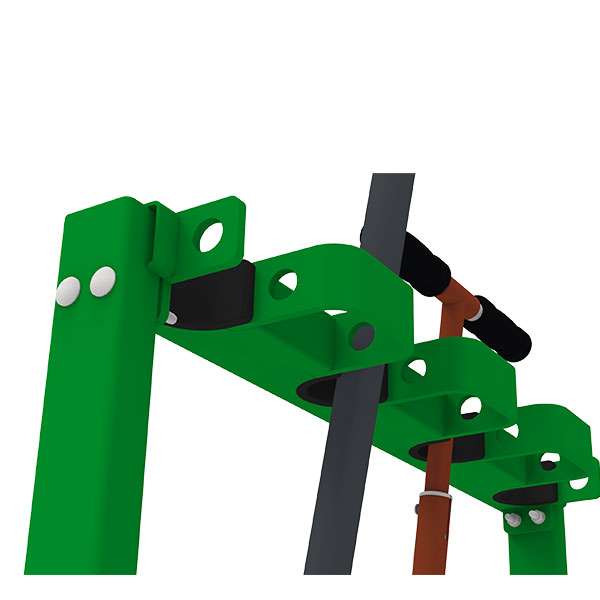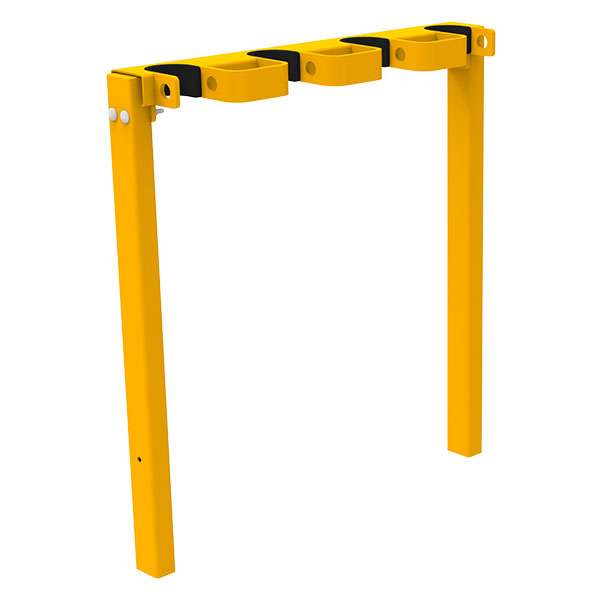 The FalcoRush is a new rack designed to securely and conveniently accommodate manual and electric scooters.
Ideal for primary schools, playgrounds and recreational areas for children's scooters or offices, car parks, highstreets and shopping centres for adult electric scooters, the FalcoRush is a simple and effective, universal, scooter parking solution.
The FalcoRush is a single-sided scooter rack for accommodating up to four scooters per rack and with the use of add-on units, it is possible to create a scooter rack run as long as required.
Manufactured from hot-dip galvanised steel to BS EN ISO 1461, the FalcoRush can be optionally powder coated in any of the 192 standard RAL colours to match a theme or corporate colour.
Each scooter holder features a protective cover to protect the main upright bar of each scooter. The centre to centre distance between scooters is 200mm.
Scooter length 736mm, scooter height 650mm.
The FalcoRush can be provided with a base plate for surface fix, with extended leg for root fixing 200mm below ground or with a 300mm x 300mm x 300mm concrete block for insertion below ground.
A wall mounted version is available upon request.
For an instant price and further information, please contact our helpful sales team on 01538 380080 or by email at sales@falco.co.uk.
Information & downloads

Drawings

RAL colours
Also in this series:
The product is not in a series