FalcoLevel-Premium+ Two-Tier Cycle Parking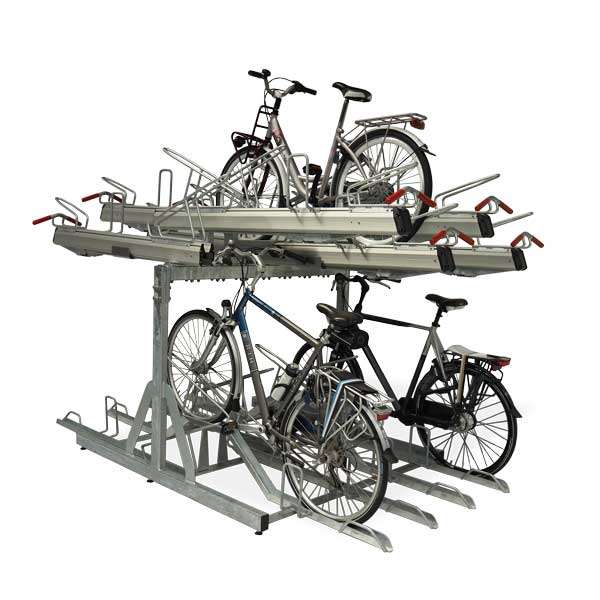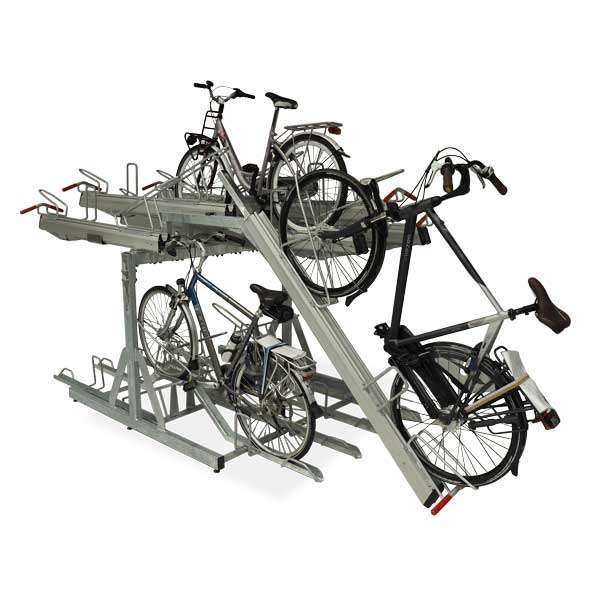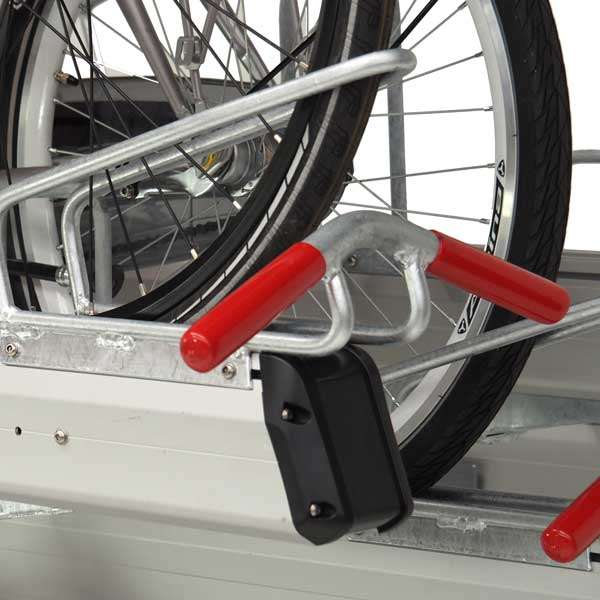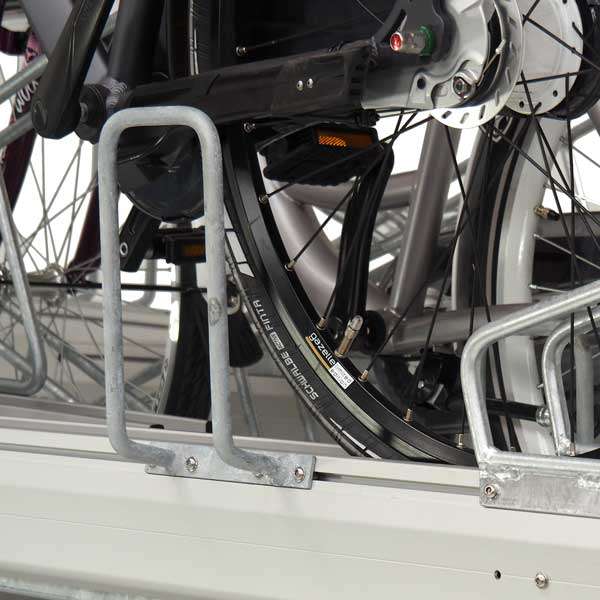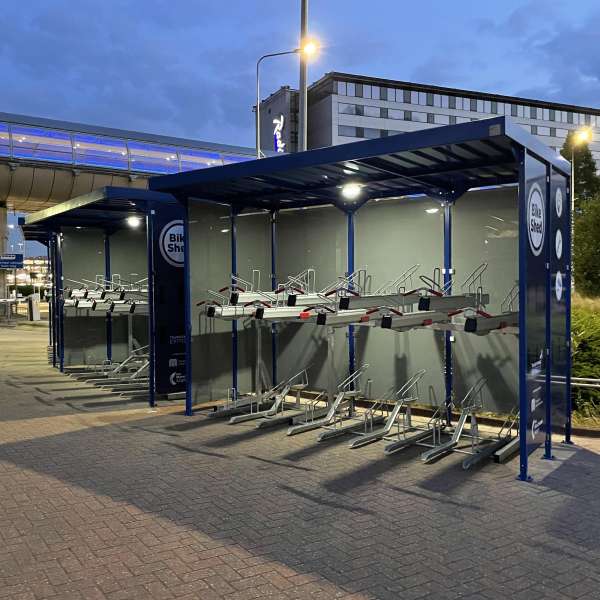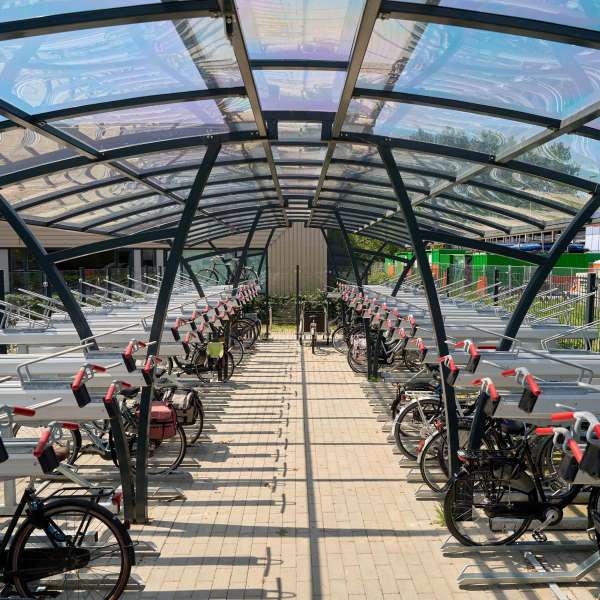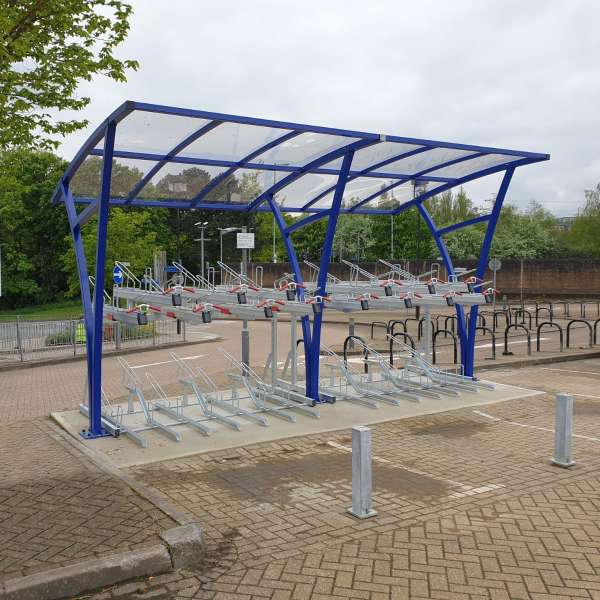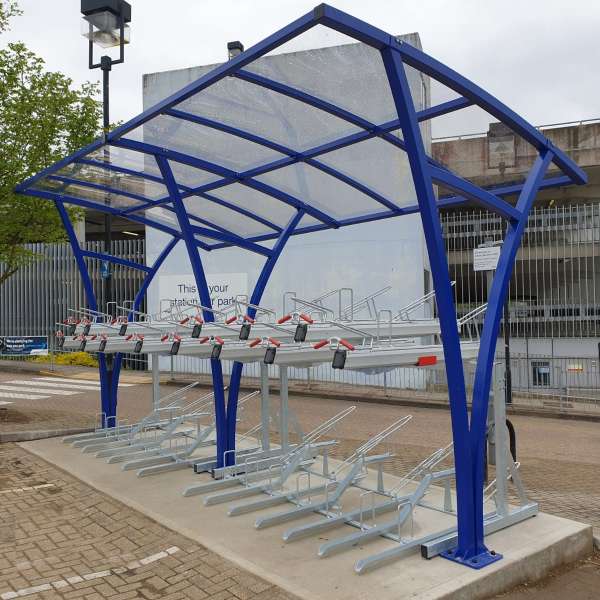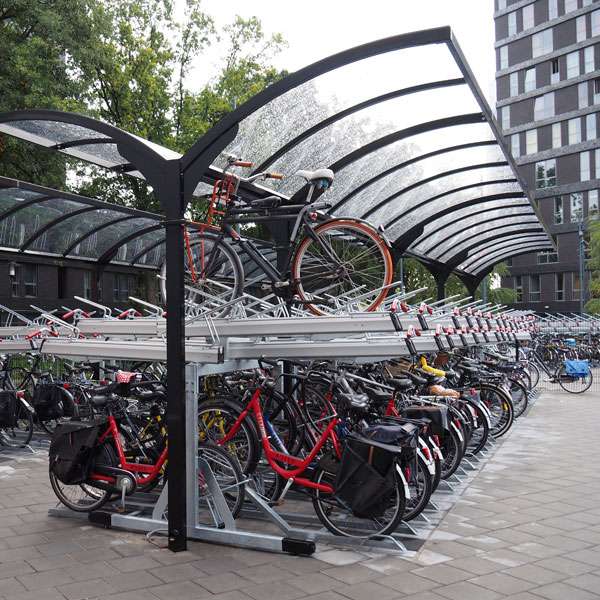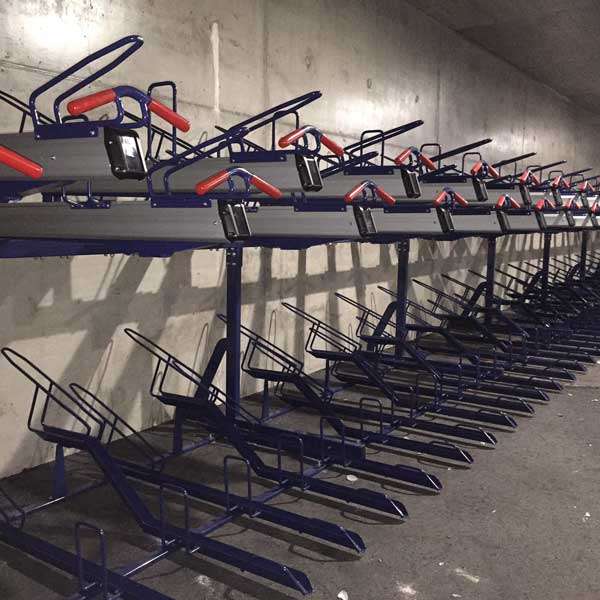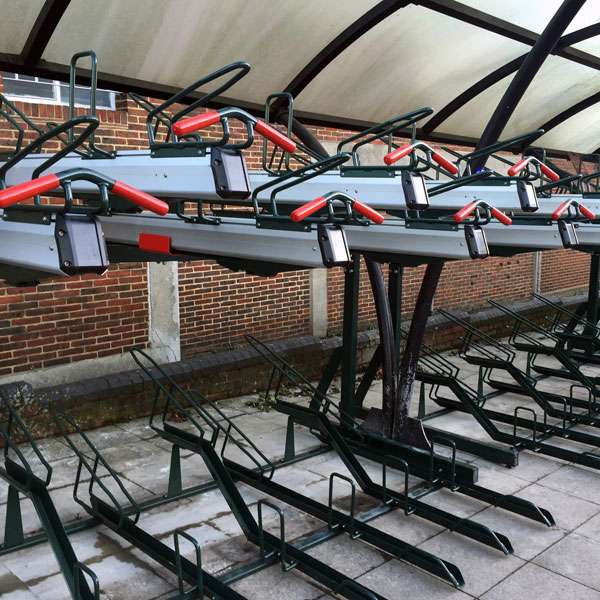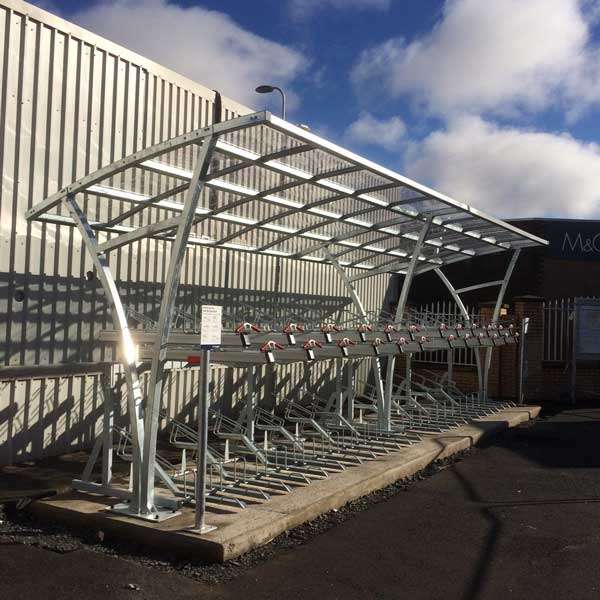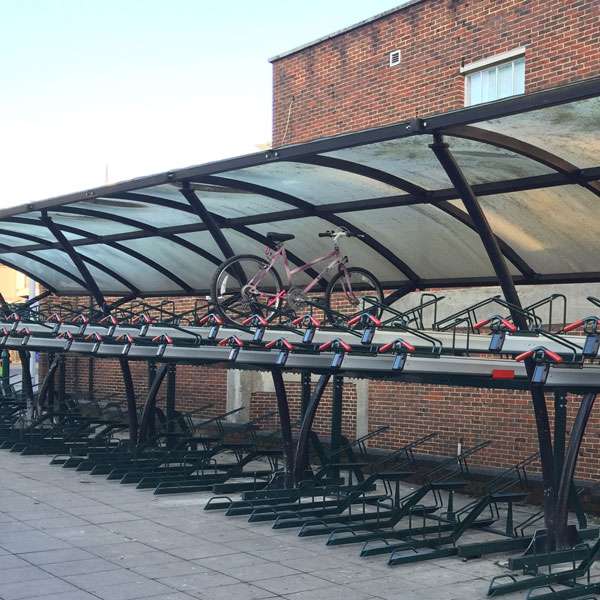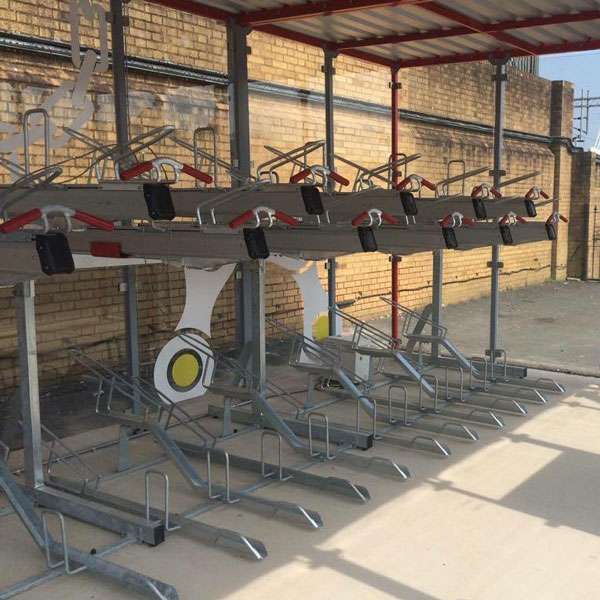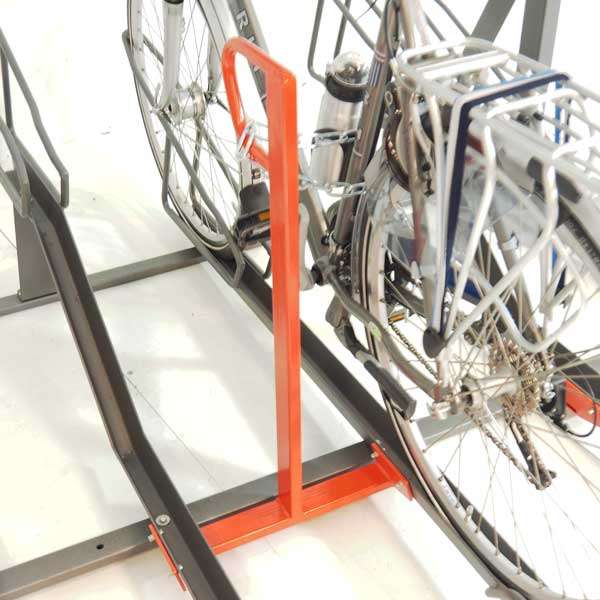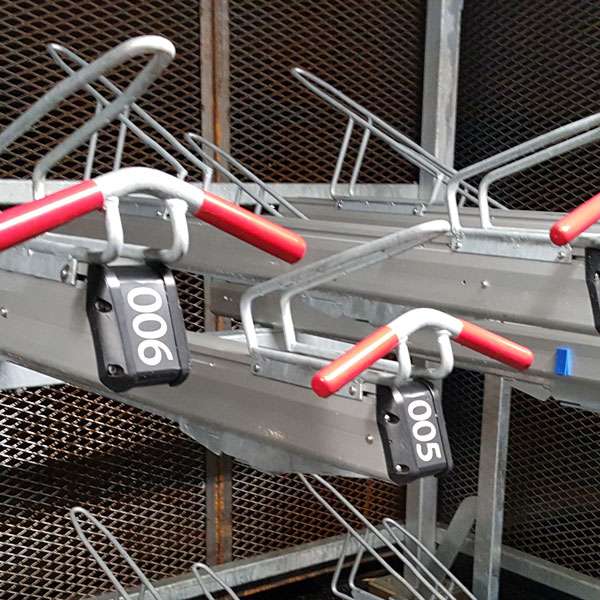 Go Dutch with the FalcoLevel Premium+ - a gear change in usability and design! 
The FalcoLevel Premium+ is an innovative and user friendly cycle parking system which accommodates twice the number of bicycles compared to any other traditional cycle rack or stand.
Manufactured from robust steel and aluminium, creates a significant reduction in noise pollution, is smoother to operate and is just as easy to park a bike on the upper rack as the lower rack.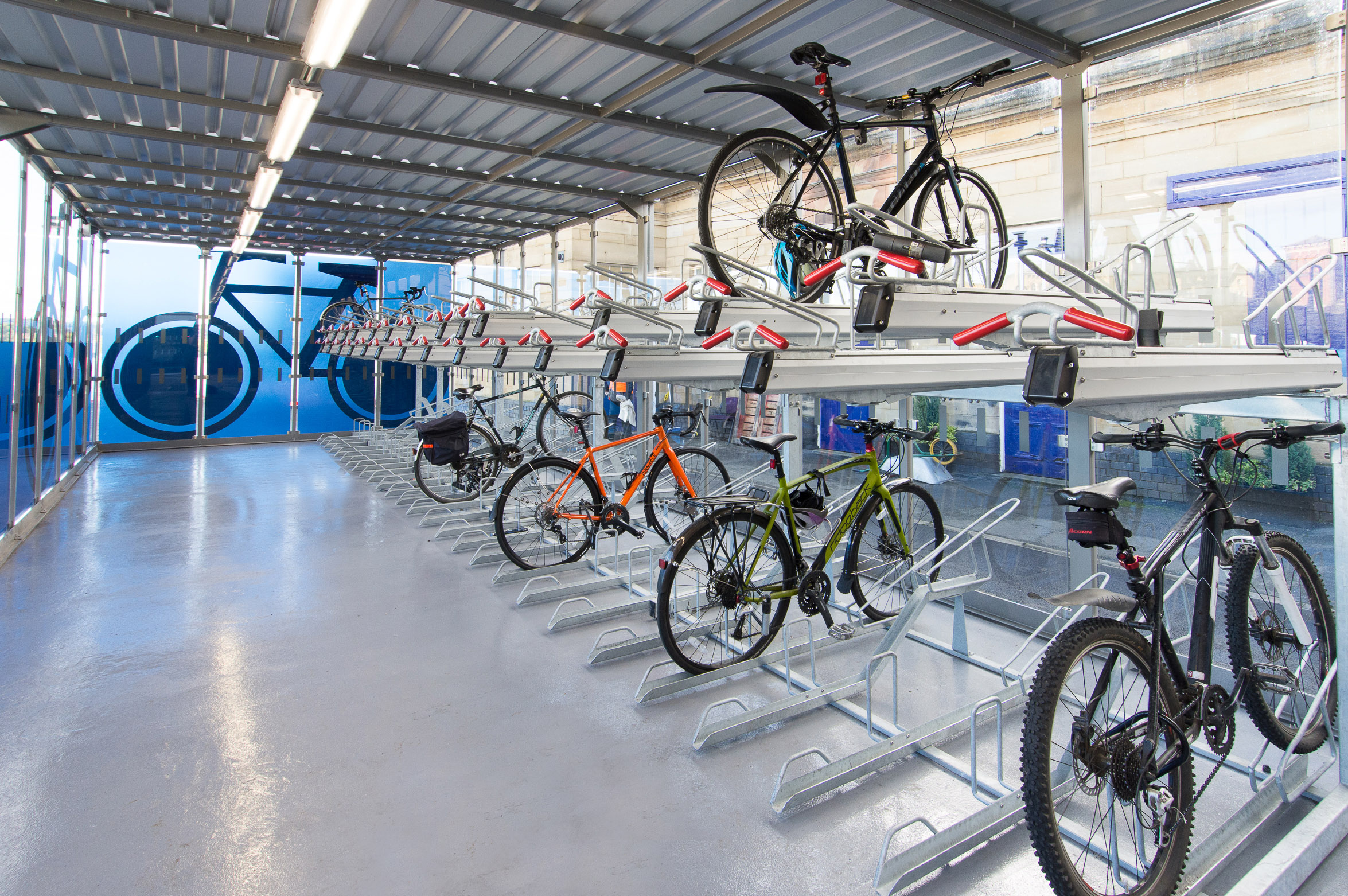 Benefits
Compared to traditional two-tier cycle parking systems, the new aluminium FalcoLevel Premium+ two tier cycle rack from Falco, has some distinct benefits over its cheaper rivals:
Significant sound reduction from upper tier removing a large amount of noise pollution.

Smoother action for the storage and retrieval of bikes.

Has multiple locking points for differing cycle designs.

Just as easy to park a bicycle on the upper rack as the lower rack.

Better suited for modern bikes with higher and wider handle bars.

Lighter to use than steel units making upper tier available to more cyclists.

Ergonomic handgrip, with a thicker, warm to touch material that can be lifted with one or two hands.

Lower lifting height (of the bike into the gutter).

The roll in angle of the bike is less steep.

Integrated floating feet for mounting on uneven surfaces.

Modular design enables flexible c.t.c. bike spacing measurements.

Stylish looking modern European design.
Features
Some key features of the FalcoLevel-Premium+ arise from it's two year development cycle:
The FalcoLevel Premium+ has excellent build quality, typical of a Falco product.

Utilises gas struts for easy lifting.

Rollers are manufactured from hard wearing nylon with a stainless steel bearing.

Adjustable feet for uneven surfaces.

Robust welded construction for steel framework - hot dip galvanised to BS EN ISO 1461 and available in 192 RAL colours.
The FalcoLevel-Premium+ is suitable for indoor or outdoor use. Falco also manufacture a range of single sided and double sided shelter and canopy structures ideal for sheltering the two-tier system. All steel parts can be powder coated in any of the 192 standard RAL colours upon request.
For an instant price and further information, please contact our helpful sales team on 01538 380080 or by email at sales@falco.co.uk.
Information & downloads

Product sheet (1x)
FalcoLevel-Premium+ Two Tier Cycle Parking Product Sheet

Drawings
Also in this series:
The product is not in a series