FalcoIdeal 2.0 Double-Sided Cycle Rack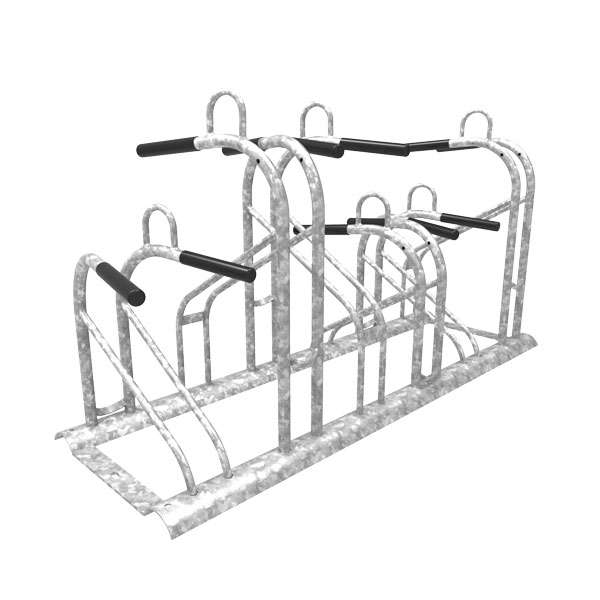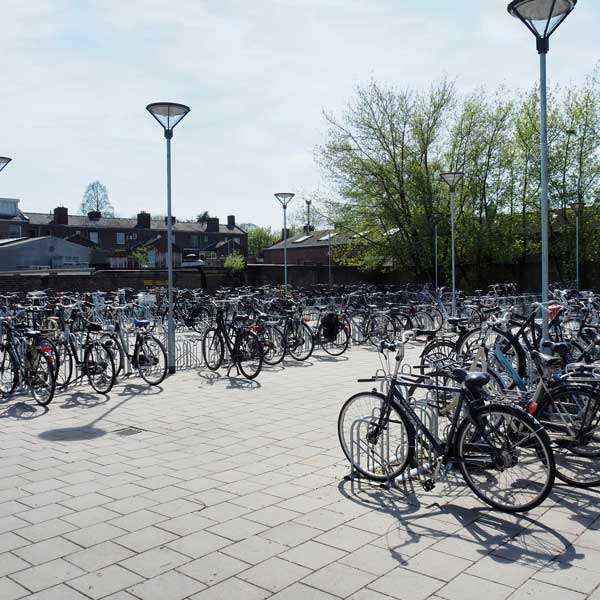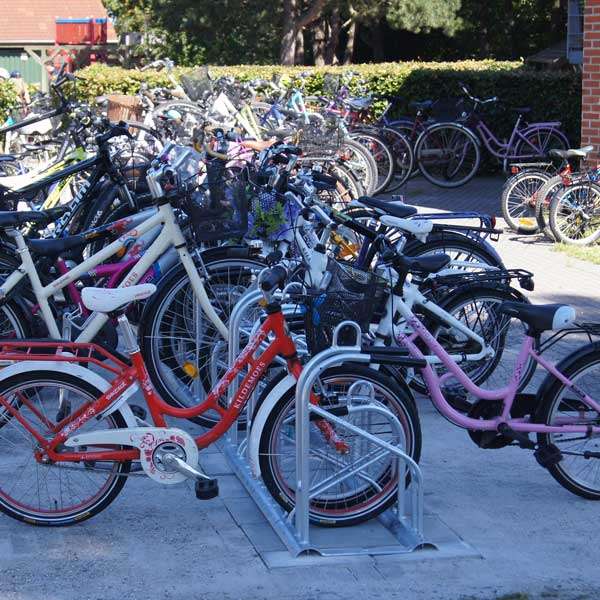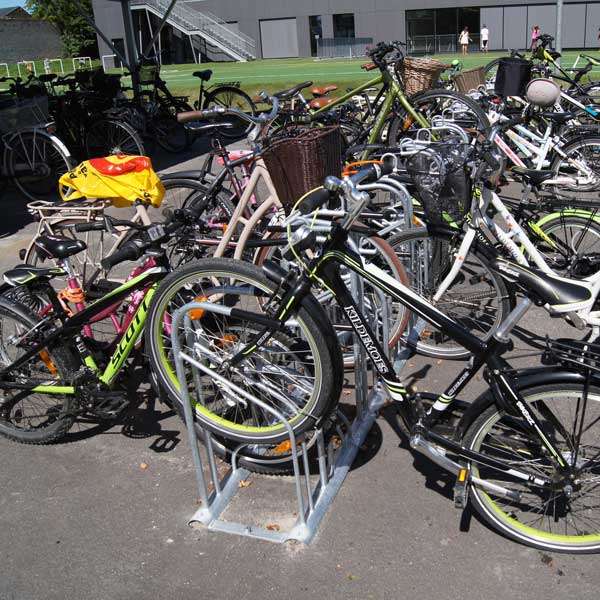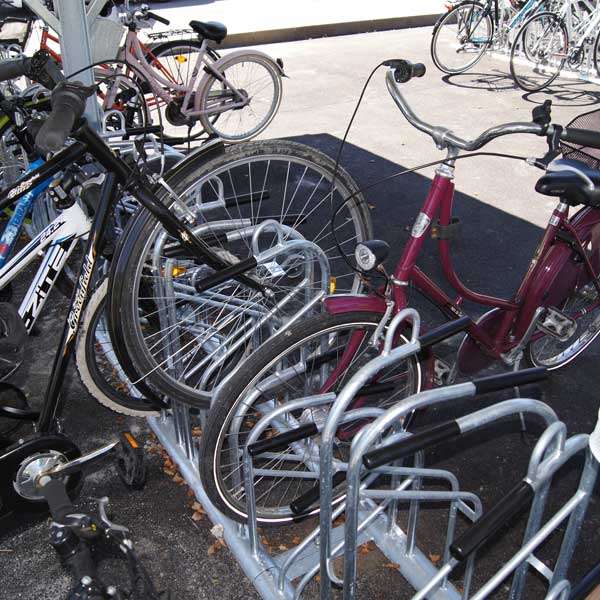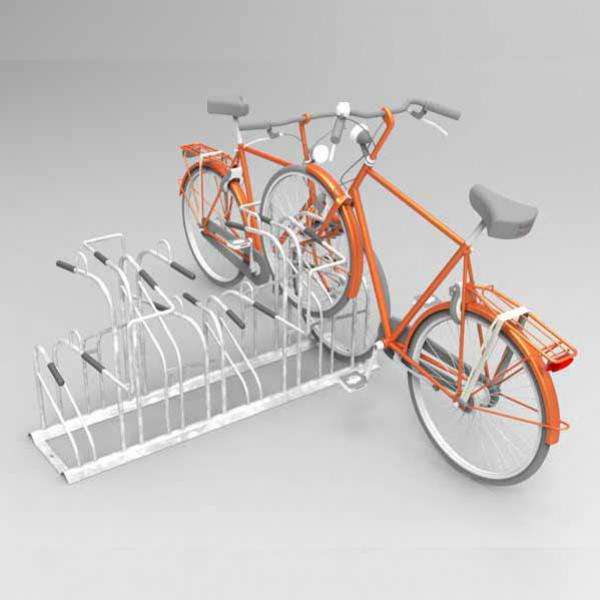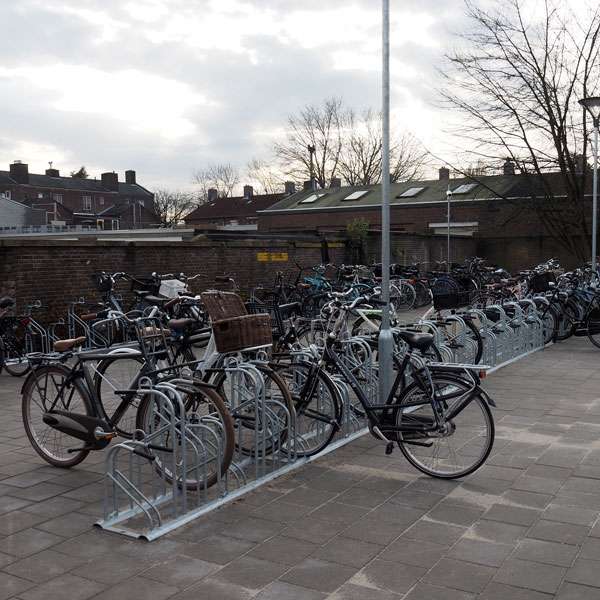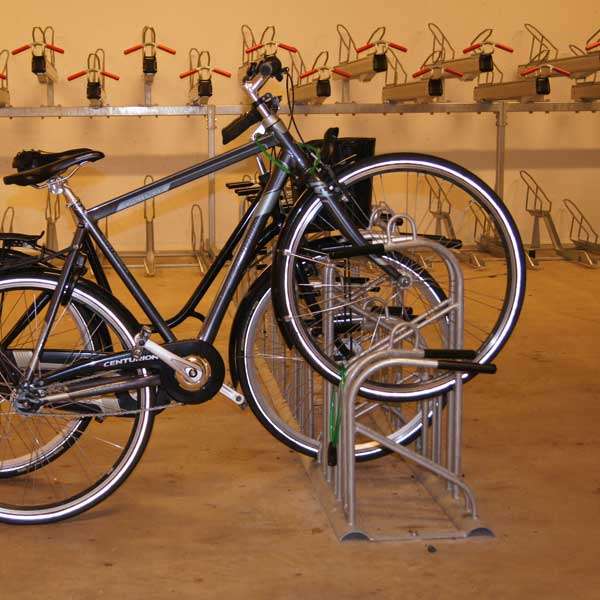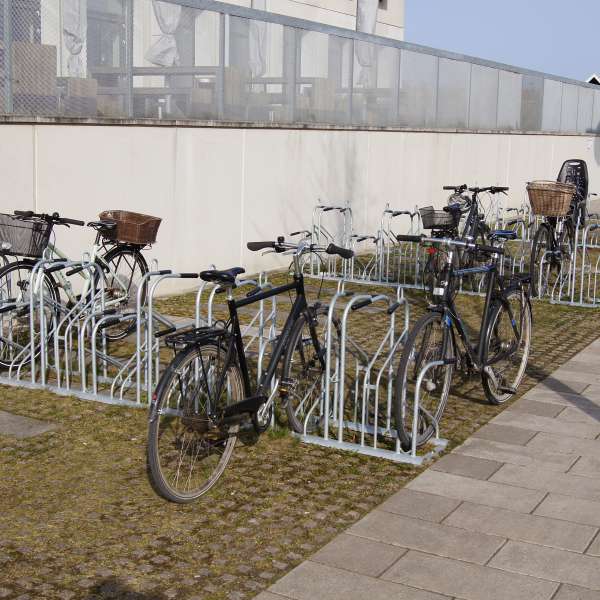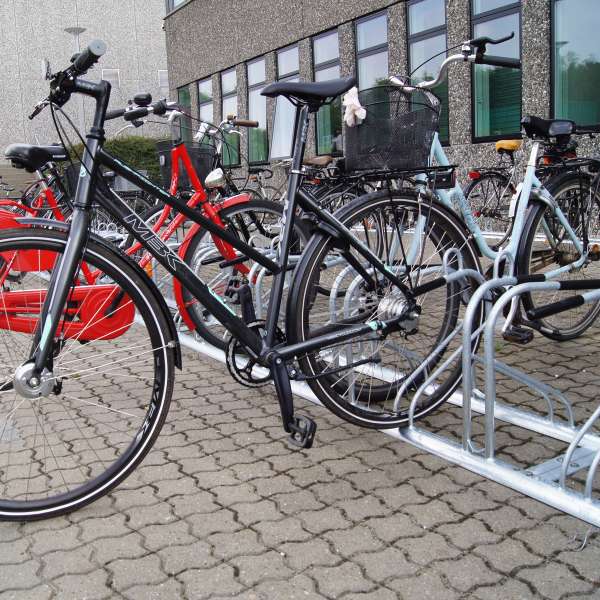 The Ideal 2.0 double-sided cycle rack is the successor to the origional Ideal cycle rack and features an enhanced aesthetic design, accomodates wider tyres and is even easier to maintain! As with all Falco products, the Ideal 2.0 is exceptionally robust and user-friendly.
The Ideal 2.0 cycle rack meets the Dutch 'FietsParKeur' standard for secure cycle parking. The FietsParKeur standard is made up of a series of stringent assessments which aims to eliminate poorly designed, flimsy, unsecure cycle parking and increase best practice by overseeing the user-friendliness, sturdiness, security, durability and lifespan of cycle racks.
The FietsParKeur standard is compliant for both centre to centre distances of 187.5mm and 200mm.
The double-sided cycle rack is available in a 4 space, 6 space or 8 space cycle rack. The cycle rack can be equipped with an add-on support upon request to act as an additional locking point. This optional support is manufactured from steel and integrated into the rack. The Ideal 2.0 is also available in a single-sided version to accomodate 3, 4, 5 or 6 cycle spaces.
The double-sided Ideal 2.0 has a centre to centre distance of 200mm and can accommodate wider tyres due to a wider recess of each wheel support. A locking eye provides additional security to the cyclist and a protective sleeve prevents damage to the front fork. A centre to centre distance of 187.5mm is available upon request.
The Ideal 2.0 is manufactured from Ø22mm hot-dip galvanized steel to BS EN ISO 1461 and can be polyester powder coated in any of the 192 standard RAL colours upon request. The protective fork sleeves are manufactured from rubber.
For an instant price and further information, please contact our helpful sales team on 01538 380080 or by email at sales@falco.co.uk.
Information & downloads

Drawings
Also in the Ideaal 2.0 series: