FalcoFida Double Sided Cycle Rack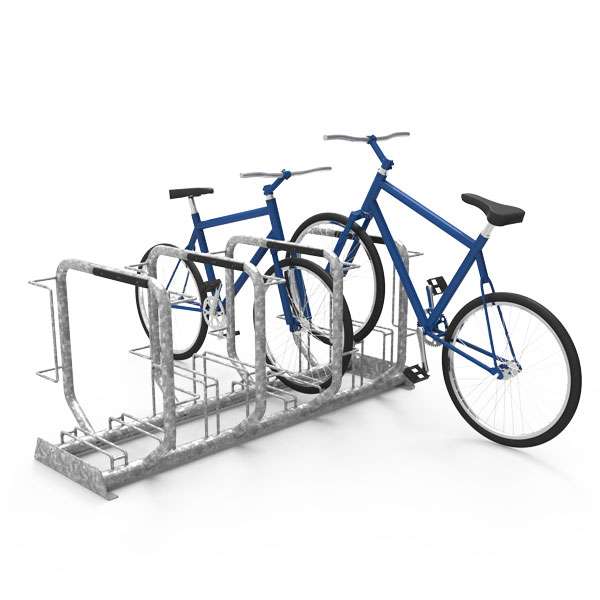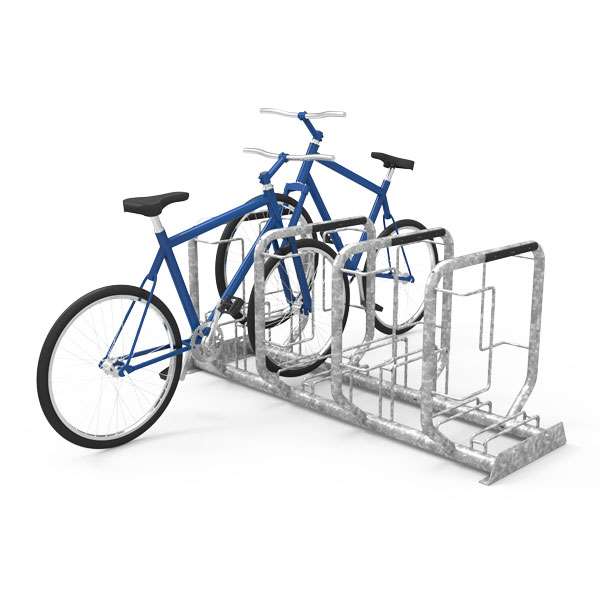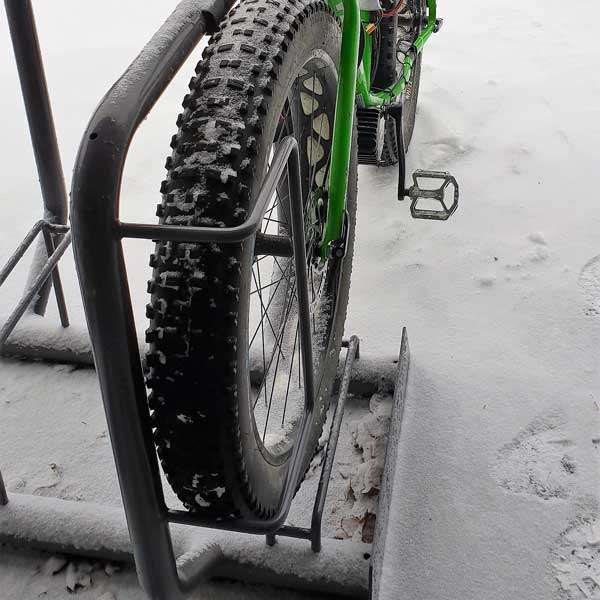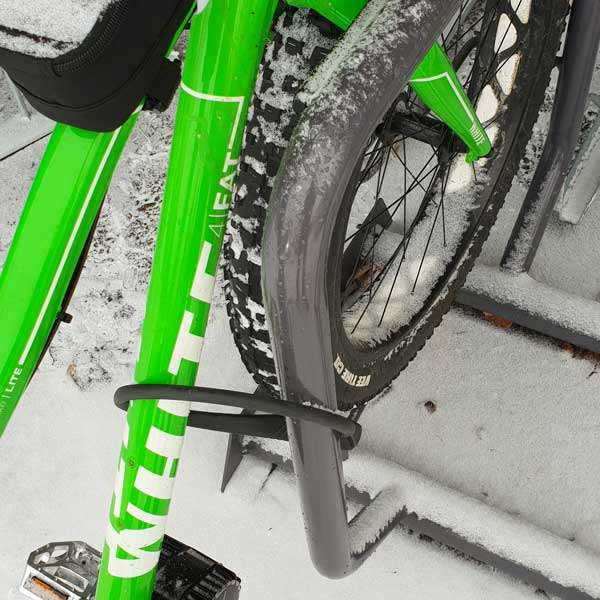 The FalcoFida is a new range of secure user-friendly cycle racks.
The name 'Fida' is the Italian word for 'reliable', which represents this new cycle rack well by offering complete reliability and re-assurance for cyclists when parking a bike in any public or private location.
The FalcoFida range of cycle stands is available as; a stand alone unit to accommodate two bikes, a single sided cycle rack to accommodate four bikes or a double-sided cycle rack to accommodate eight bikes. With the use of additional support brackets, each bike is supported in three separate areas providing maximum stability for the cycle.
The FalcoFida range is suitable for accommodating a wide range of cycles, from road  bikes to mountain bikes including e-bikes, with a maximum tyre depth of up to 55mm.
A protective plastic strip is fixed to each stand to prevent damage to the cycle.
The FalcoFida is positioned slightly above ground level to prevent the build up of litter and debris which also allows for easy cleaning.
With the use of add-on units connected to the side of the FalcoFida, a continuous run of cycle rack can be created to accommodate any number of bikes.
The FalcoFida is manufactured from 100% recyclable hot-dip galvanised steel to BS EN ISO 1461 and can be polyester powder coated in any of the 192 standard RAL colours upon request.
The weight of the FalcoFida cycle rack can allow for a free standing application, or the cycle rack can be secured using either mounting brackets or concrete feet upon request, please discuss your fixing requirement with our sales team.
FALCOFIDA DOUBLE SIDED CYCLE RACK DIMENSIONS:
Centre to Centre Distance: 500mm (same Side), 250mm (Both Sides)
Length: 2000mm
Depth: 836mm
Height: 882mm
For an instant price and further information, please contact our helpful sales team on 01538 380080 or by email at sales@falco.co.uk.
Information & downloads

Drawings
Also in the FalcoFida series: