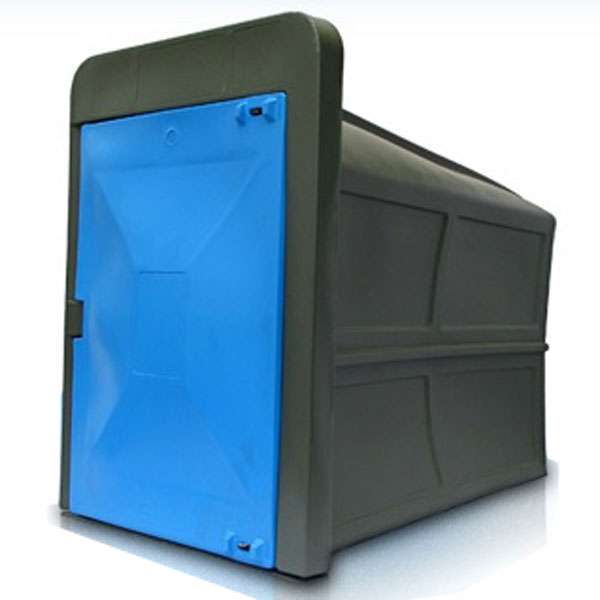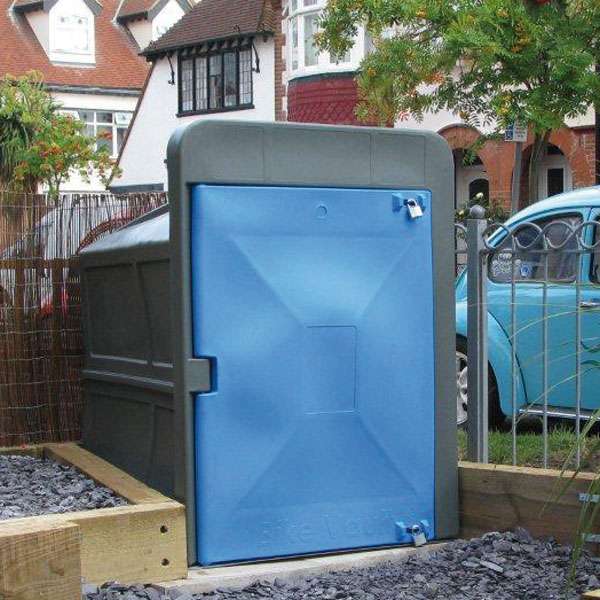 The new FalcoVault is an exceptionally attractive and modern cycle locker with a space-efficient design. Taking the traditional cycle locker a stage further, the FalcoVault is a secure alternative to a traditional steel cycle locker - but just a fraction of the price!

The cycle locker is manufactured from recyclable low density polyethylene, (Think salt bins - extra tough!) This is UV treated and will not discolour over time and is very unreactive and resistant to graffiti. But it is not until a series of cycle lockers are placed in an opposite-end configuration that the benefits of the compact design become evidently clear. This feature is particularly useful when placing the cycle locker in high density locations such as stations, towns, cities, shopping centres and tourist hot-spots!

The FalcoVault features double security. The door hasps are manufactured from protected stainless steel tabs - drilled to accept padlocks. Internally it is designed so that a ground anchor can be installed to accept a D Lock or chain for additional security.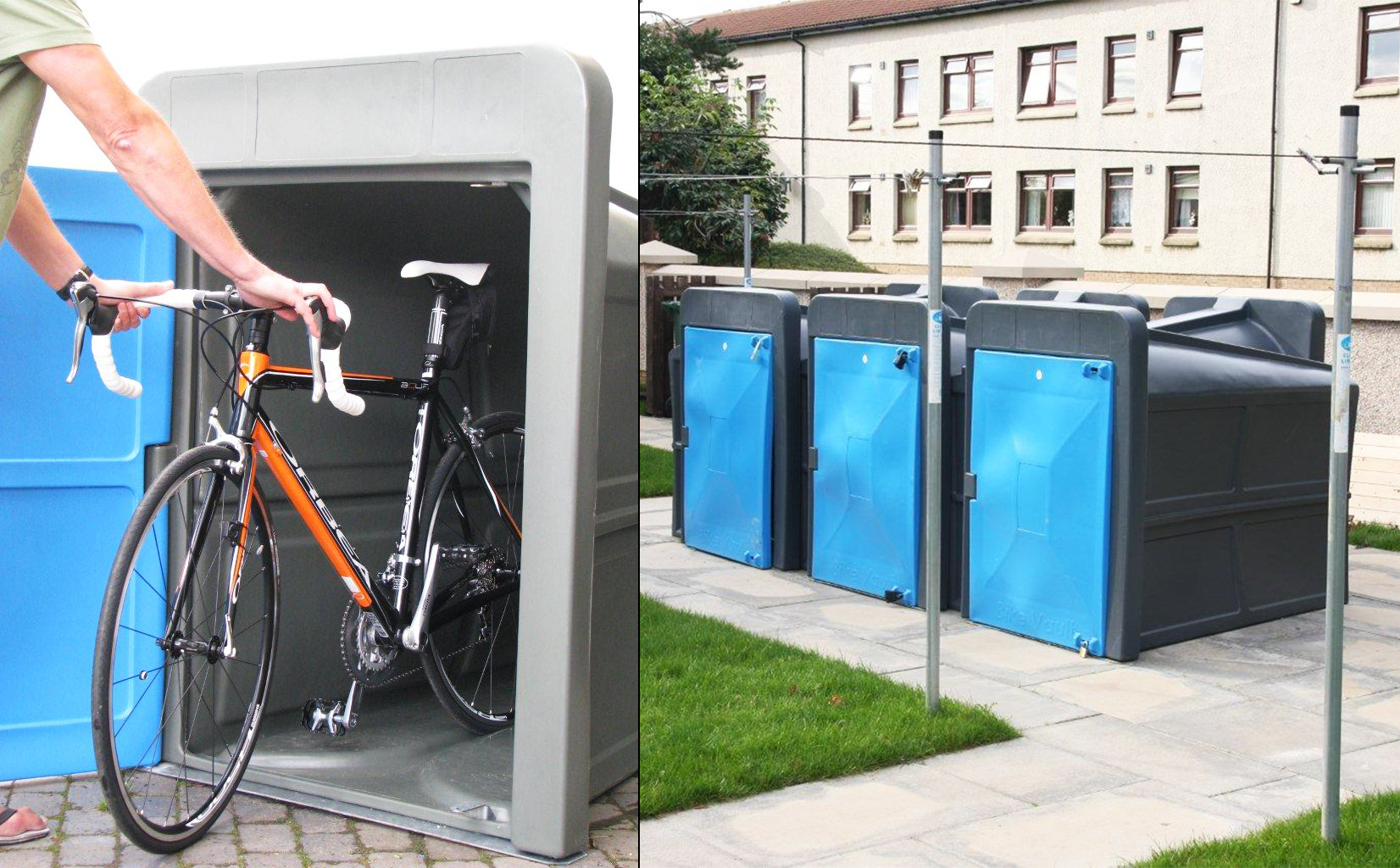 Benefits of the FalcoVault Cycle Locker:

• Secure, cost-effective cycle security
• Individual cycle security with additional room for helmet and kit.
• No assembly required (Just needs bolting down with supplied fixings)
• Range of colours available
• Manufactured From Super Tough LDPE
• Recyclable materials
FalcoVault Cycle Locker Dimensions
Front Width: 1000mm
Rear Width: 382mm
Length: 1595mm
Internal Height: 1153mm
Overall Height: 1353mm
For an instant price and further information, please contact our helpful sales team on 01538 380080 or by email at sales@falco.co.uk.
Information & downloads

Drawings
Also in this series:
The product is not in a series