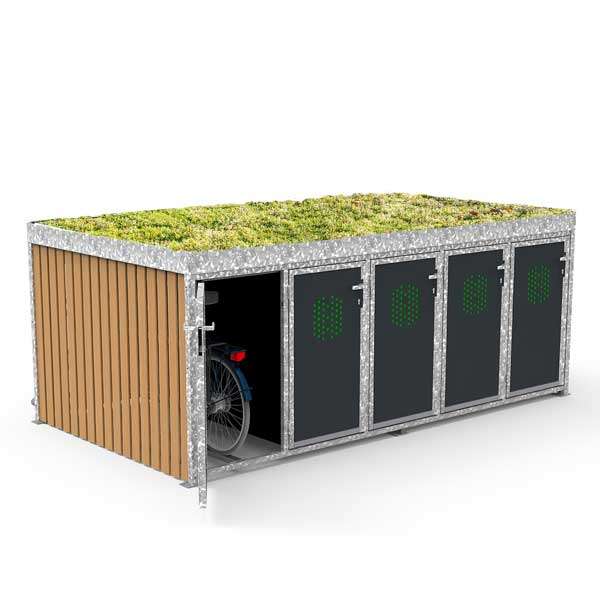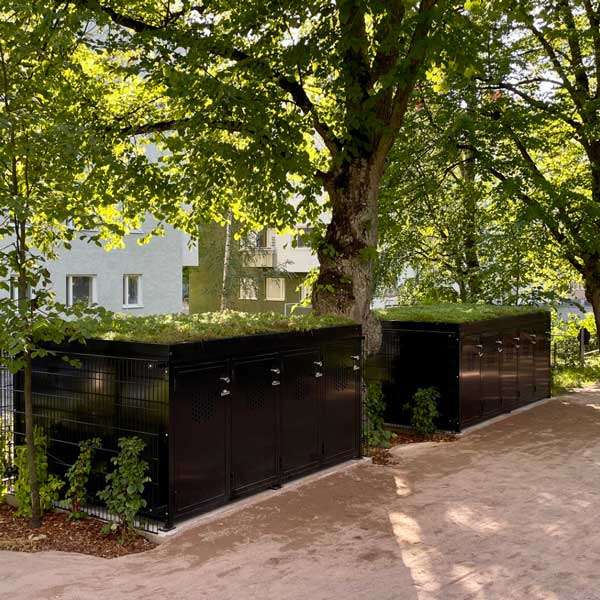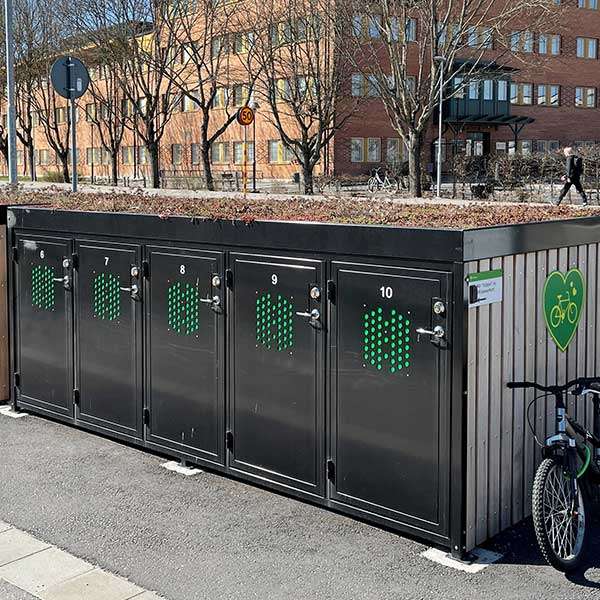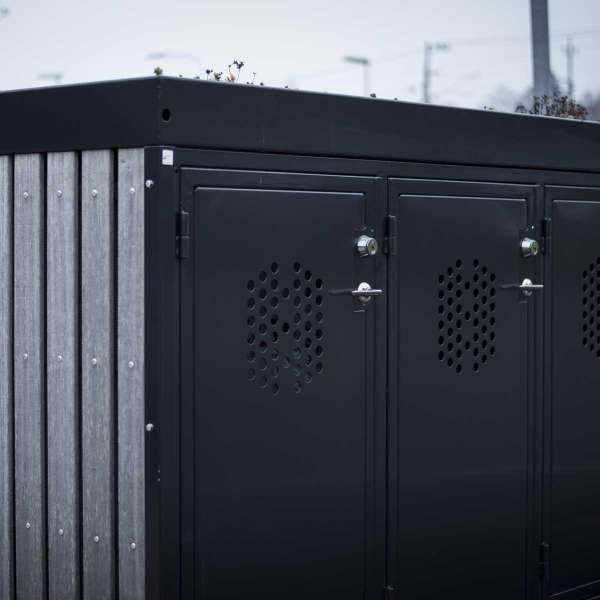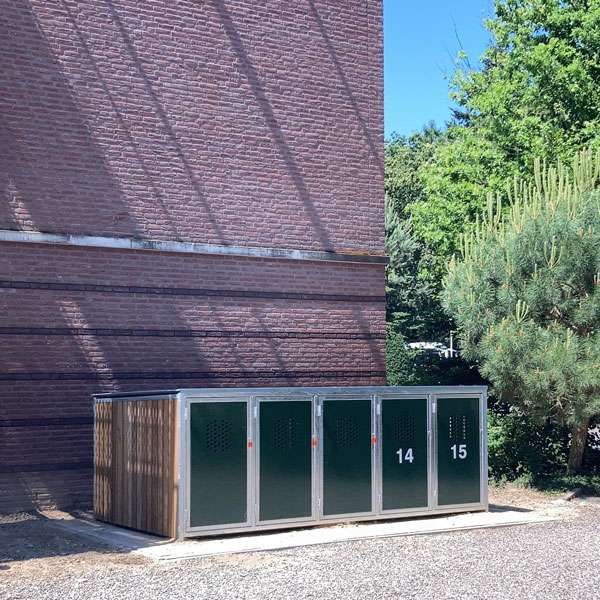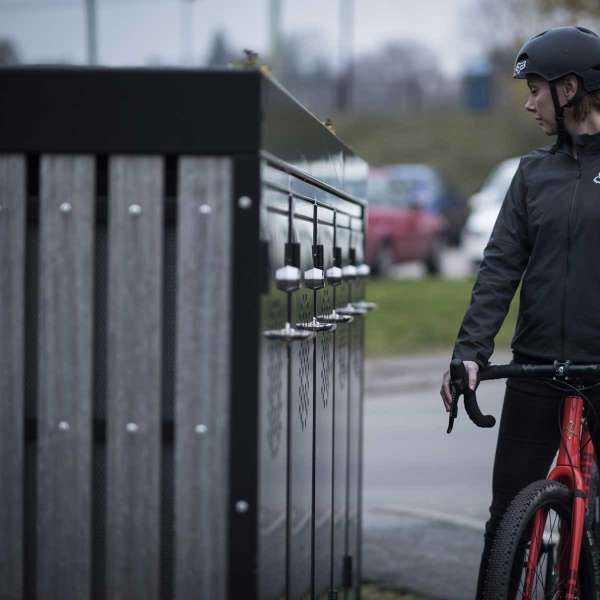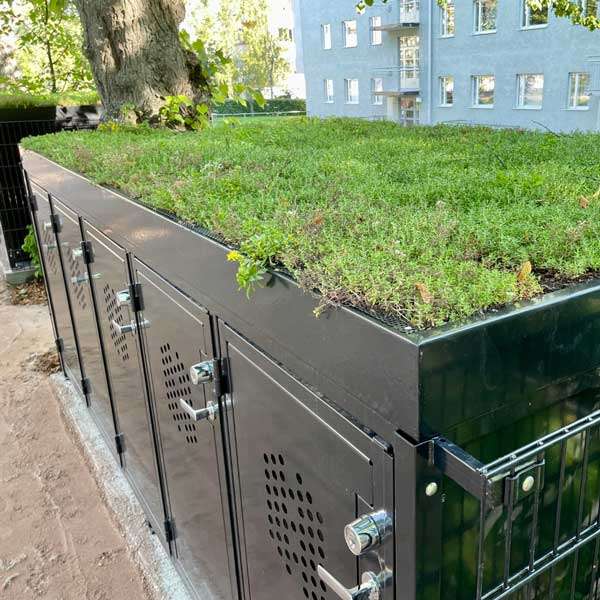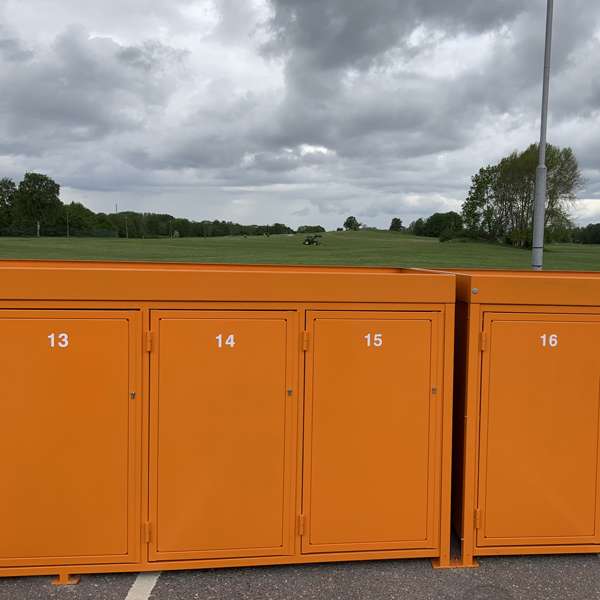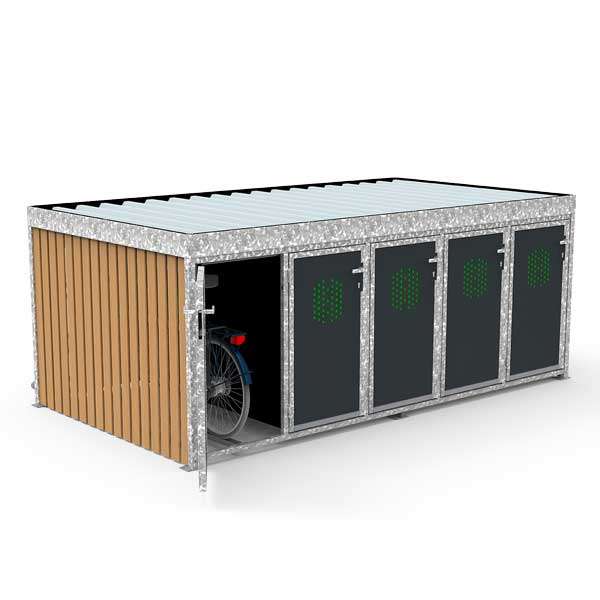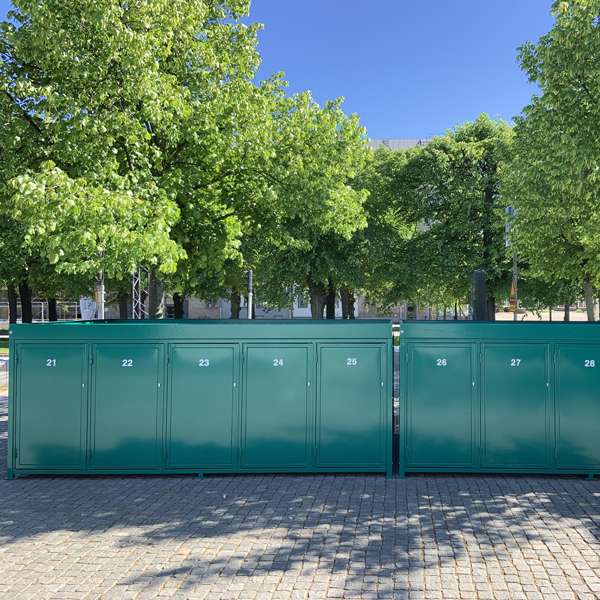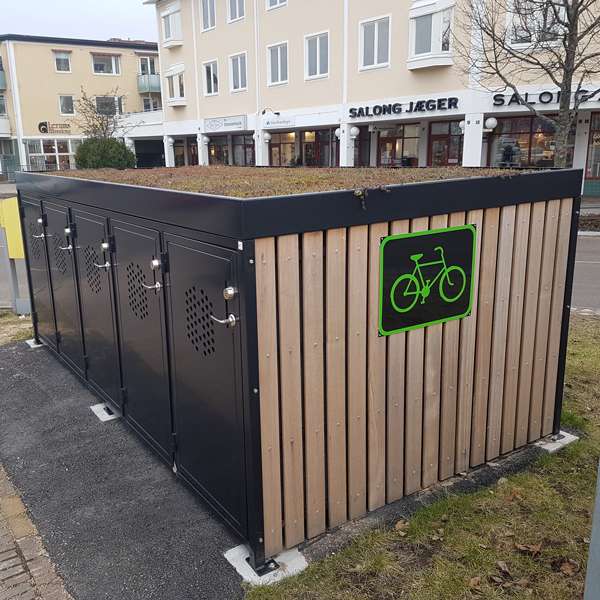 New to the FalcoLok series of secure stores, the FalcoLok cycle locker provides individual cycle security for five bikes, with a whole range of customisable options.
The secure cycle locker is equipped with five doors featuring a europrofile cylinder lock each and four woven steel mesh partitions, creating five separate lockers within one sleek FalcoLok compartment.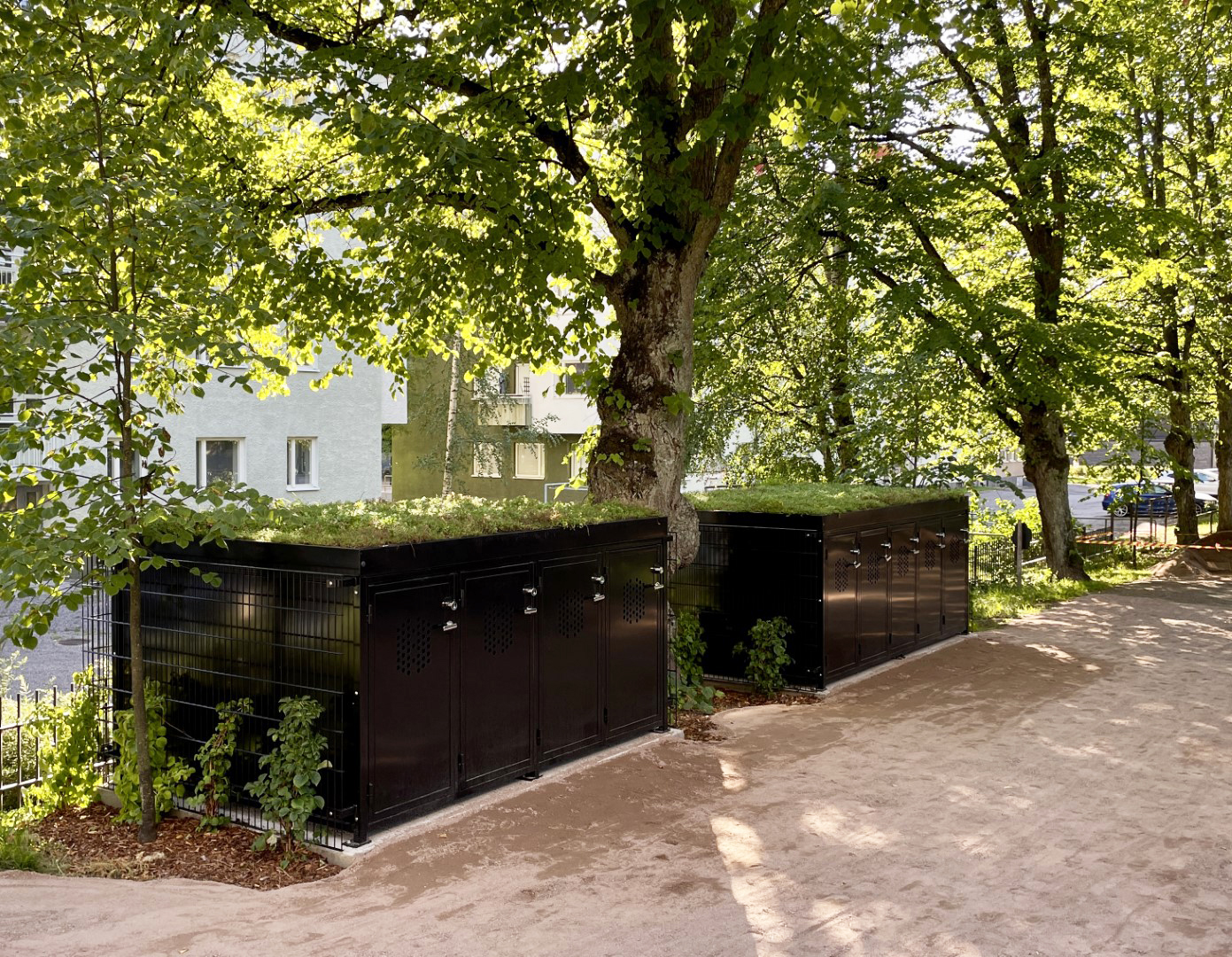 FalcoLok Cycle Lockers with powder coated steel cladding and green sedum roof. 
The framework is manufactured from hot-dip galvanised steel to BS EN ISO 1461 and can be polyester powder coated in any of the 192 RAL colours upon request. Each door is manufactured from perforated steel plate. The roof is manufactured from profiled Aluzinc.
The FalcoLok cycle locker can be provided with a green sedum roof upon request. A green sedum roof, an increasingly popular feature for Falco shelters, can support a sustainable development plan by providing the many advantages associated with green roof systems as well as insulation for both heat and noise. A sedum roof both reduces water discharge as well as compensating for CO2 emissions. A further benefit of green roof systems is that they traditionally last longer than a usual roof covering and offer a natural view from viewers above.
With the use of an add-on section, the FalcoLok can be extended in multiples of five to create a cycle locker run as long as required.
FalcoLok Cycle Locker Dimensions
Length: 3,800mm
Depth: 2,100mm
Total Height: 1,530cm
Door Width: 700mm
Door Height: 1,380mm
For more information about the FalcoLok cycle locker please contact our helpful sales team on 01538 380080.
Information & downloads

Drawings

RAL colours
Also in this series:
The product is not in a series