F-10M / F-11M Cycle Clamp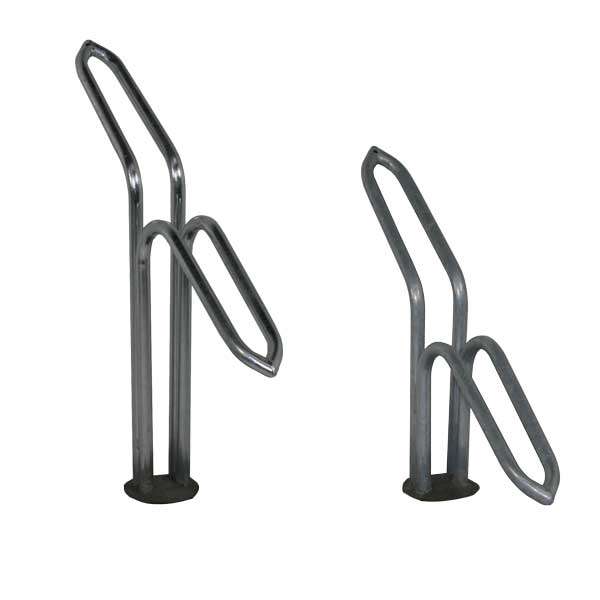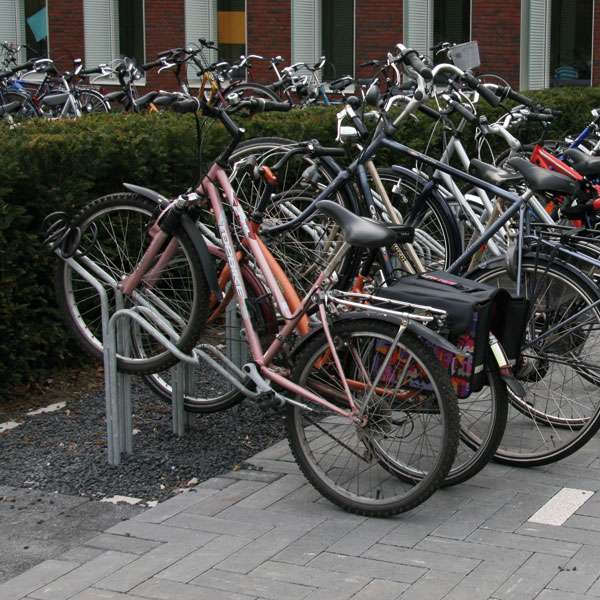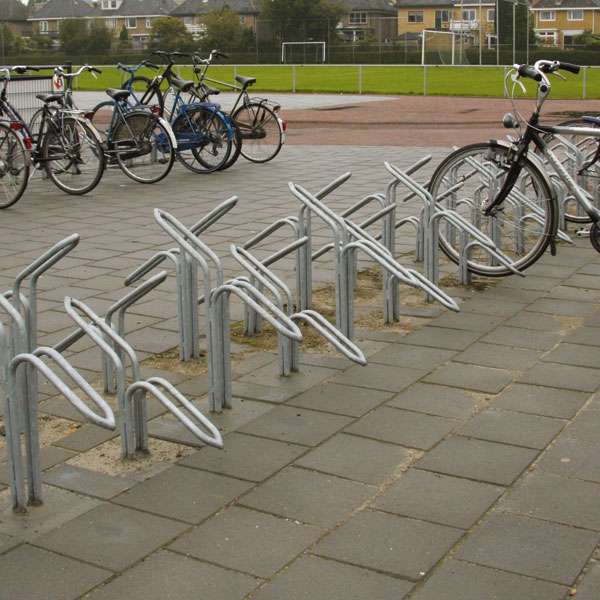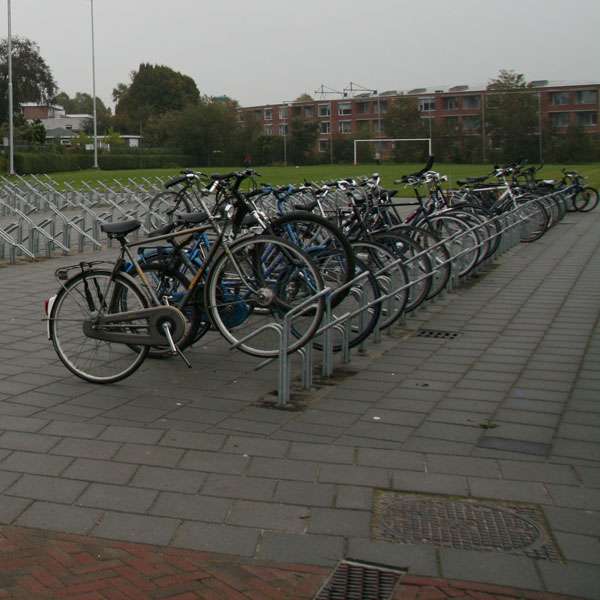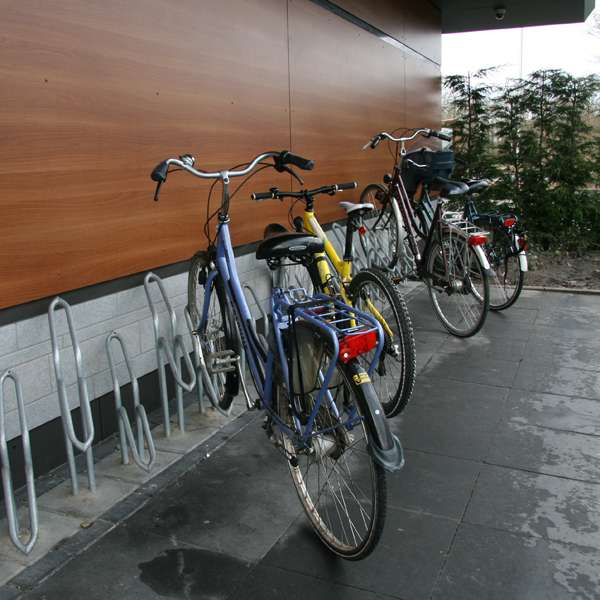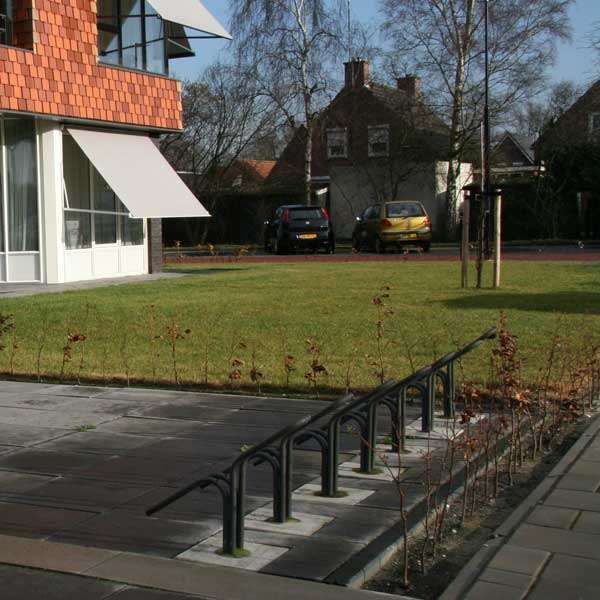 A range of cycle clamps suitable for all types of front wheel up to a tyre width of 50 mm. Also suitable for mountain bikes. This is due to the special design of the wheel support which has been hot-dip galvanised. This series features a low and a high clamp: the
F-10(M) and F-11(M) respectively.

These models are often alternated in order to give the benefit of high/low. We thereby recommend a centre to centre distance of 375 mm. When using only low clamps, the recommended distance is 650 mm. Equipped with 150 mm anchor as standard.

The clamps can be installed at 90º or 45º depending on the orientation required. Both products are available in two versions: in Ø22mm solid galvanised steel tube as F-10 / F-11 or in Ø20mm solid steel tube as F-10M / F-11M.
For an instant price and further information, please contact our helpful sales team on 01538 380080 or by email at sales@falco.co.uk.
Information & downloads

Drawings

RAL colours
Also in this series:
The product is not in a series