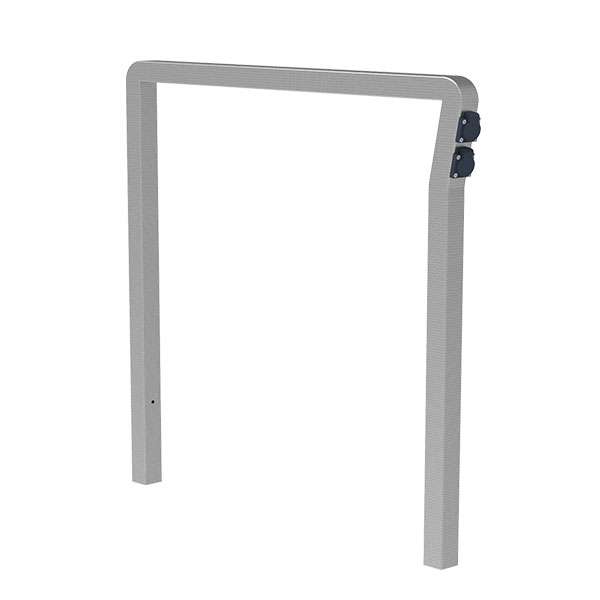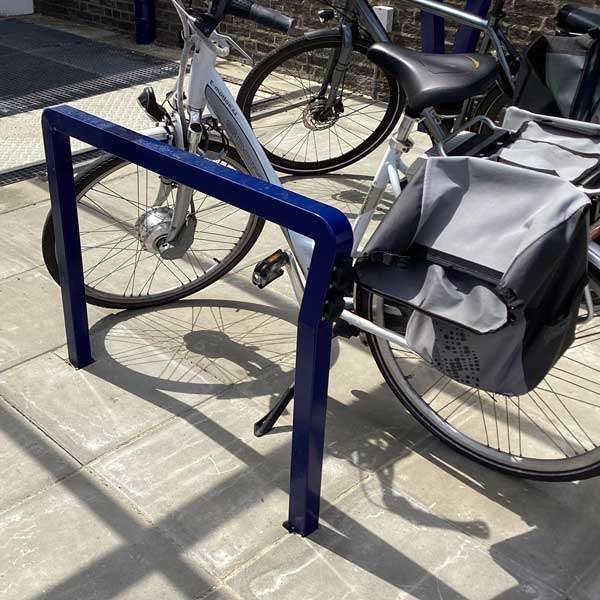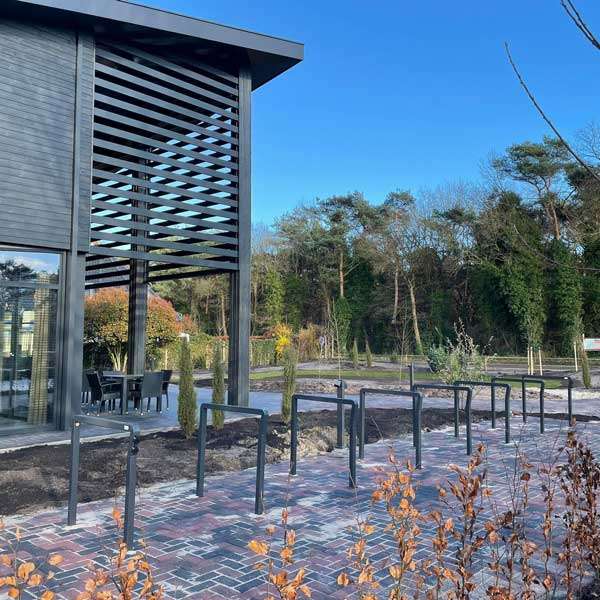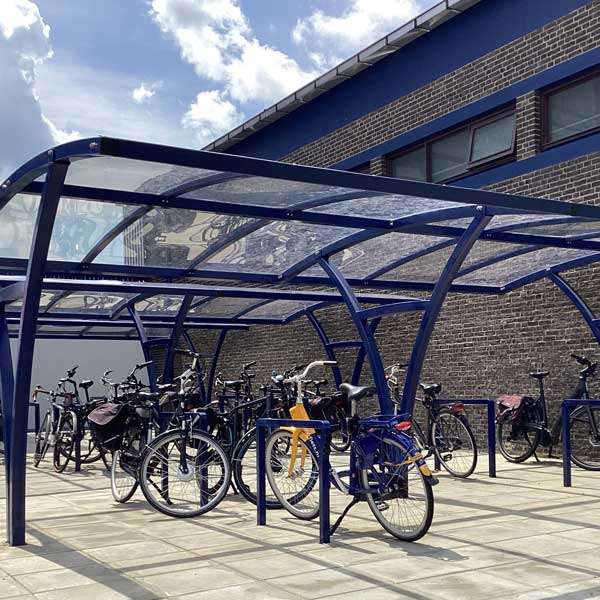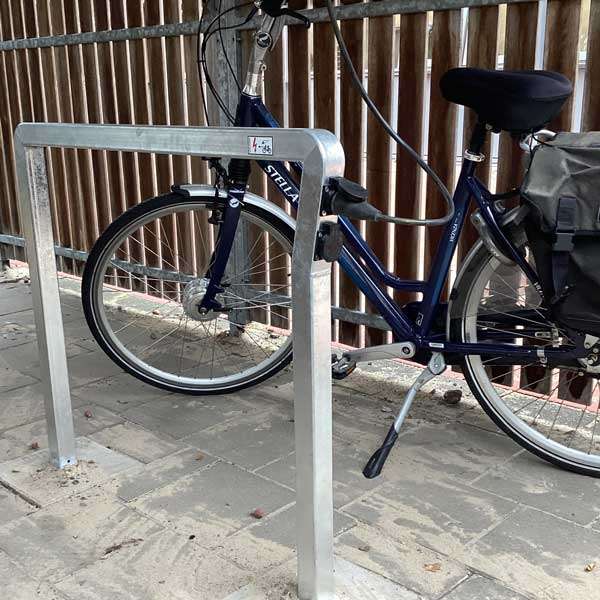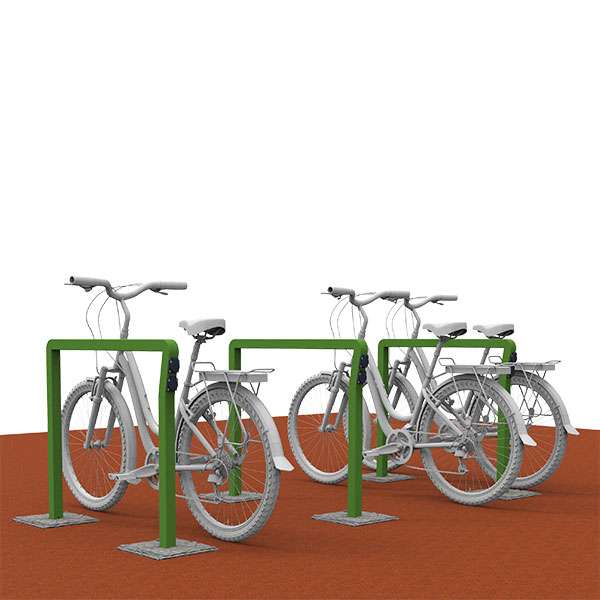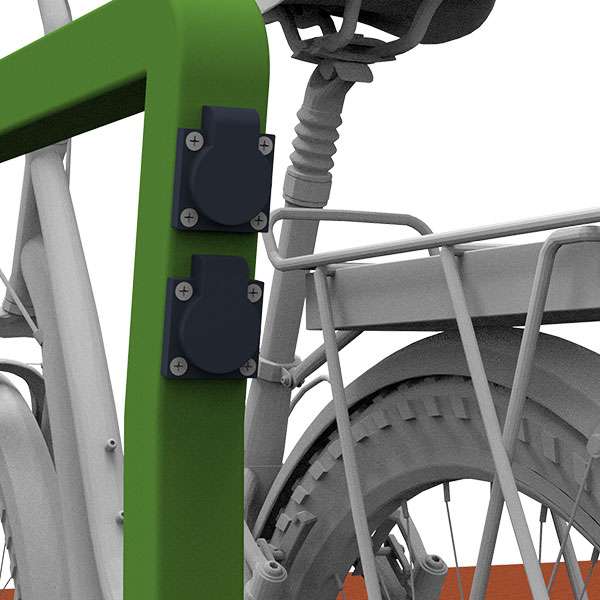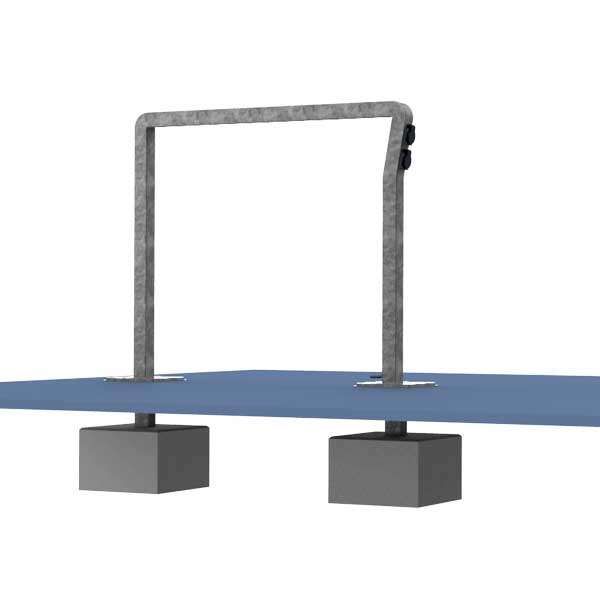 The perfect complement for cycle hubs - the FalcoForce is a simple and practical cycle stand with integrated electric e-bike charging points. Designed in the Sheffield stand style it accommodates up to two bikes using a traditional cycle lock or chain and meets IP54 so is perfect for indoor or outdoor use.
The FalcoForce is available with integrated charging points upon request, to provide a convenient charge for the increasing demand for electric bikes. Due to the increasing popularity of e-Bikes, many Falco cycle stands and racks now come with integrated cycle charging points and the FalcoForce is no exception. The FalcoForce is able to accommodate two charging points, conveniently located within the body of the stand.
Ideal for cycle hubs, car parks, high streets, shopping centres, rail stations and private businesses, the FalcoForce is a useful facility for both cyclists and e-bikes users whilst on the go, providing a simple to use cycle parking solution and a convenient charging facility all in one.
Why not highlight the FalcoForce e-Bike charging facility within your cycle hub or match a corporate colour or cycle scheme, with the addition of powder coating in any of the 192 standard RAL colours, undertaking in our own manufacturing plant, available upon request.
The sleek and compact nature of the design, provides an ideal solution to providing mass e-bike charging points within a cycle shelter or cycle hub, whilst consuming a minimum of floor space.
The FalcoForce has great flexibility when it comes to installation for a variety of surfaces, with options available in a surface fix, below ground fix or with concrete blocks for insertion below ground.   
The cycle stand is manufactured from 50mm x 50mm steel box section, with a total length of 981mm and an above surface height of 854mm.
For more information about the FalcoForce cycle stand or any other product from our cycle parking portfolio, please contact our helpful sales team on 01538 380080.
Information & downloads

Drawings

RAL colours
Also in this series:
The product is not in a series