VelowUp® 3.0 Vertical Cycle Stand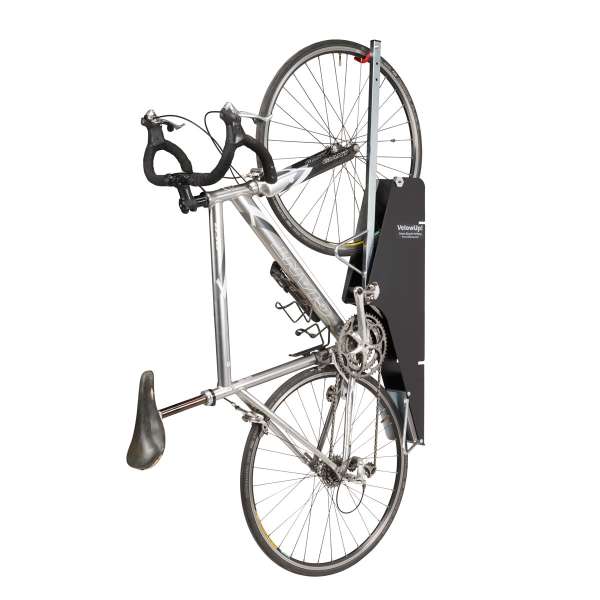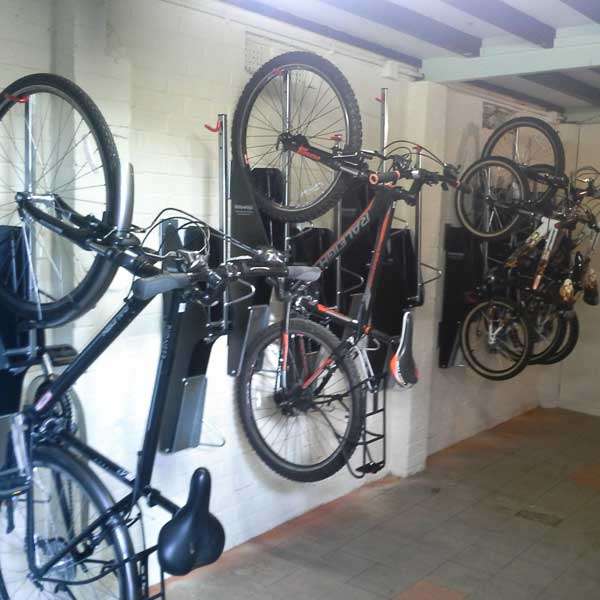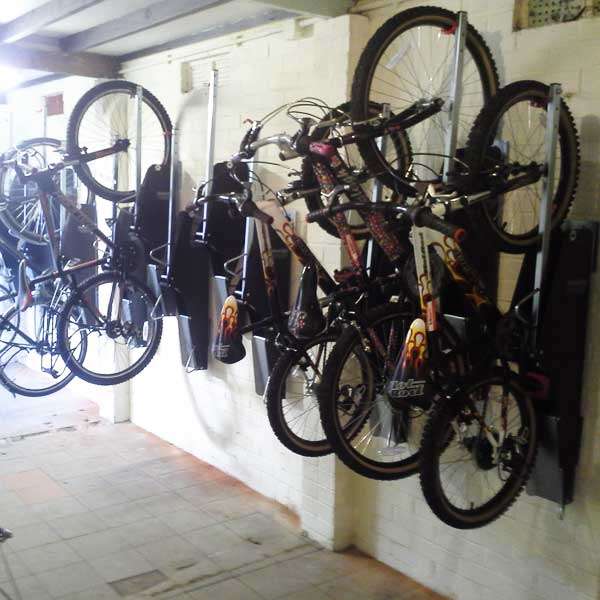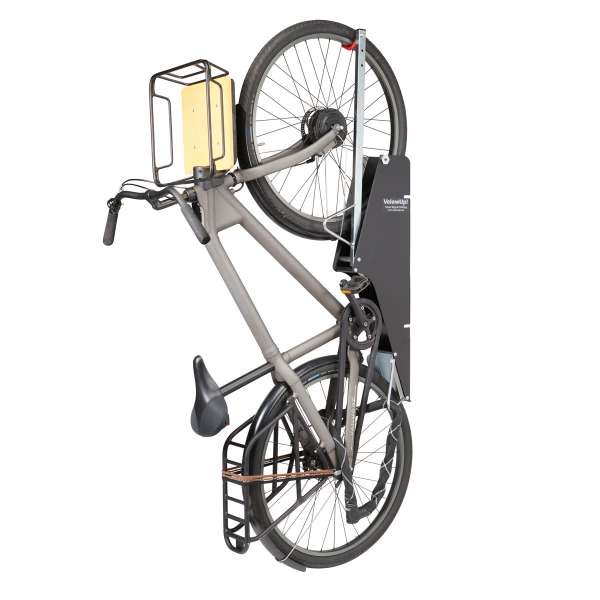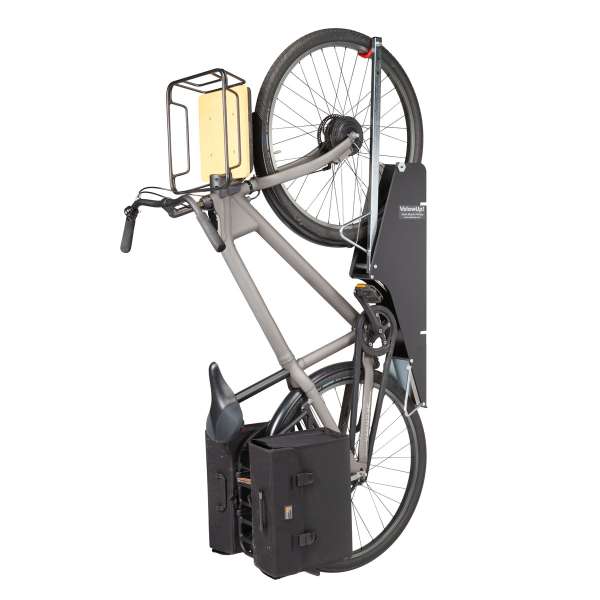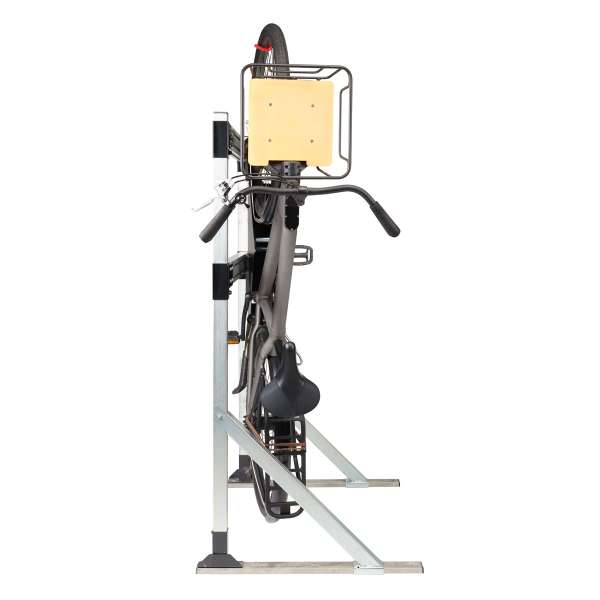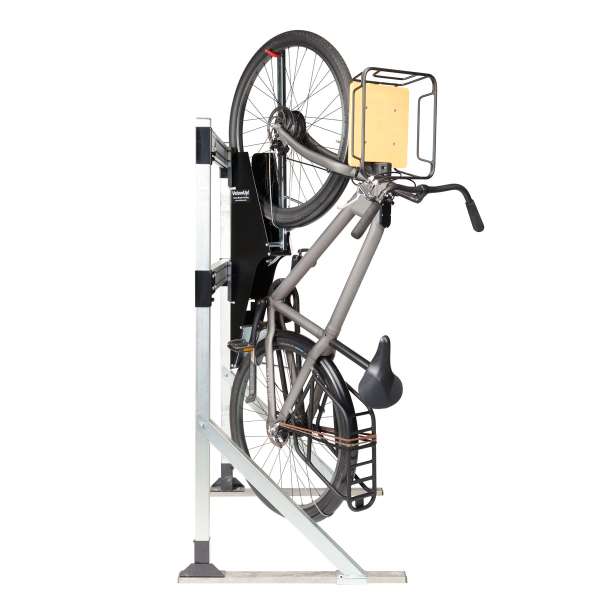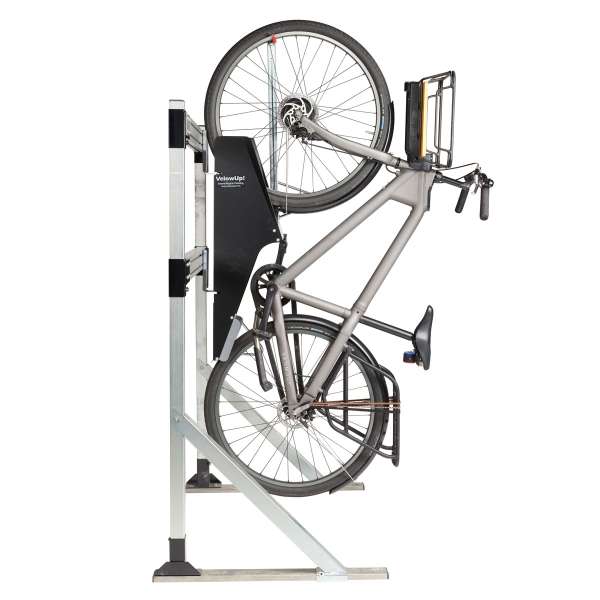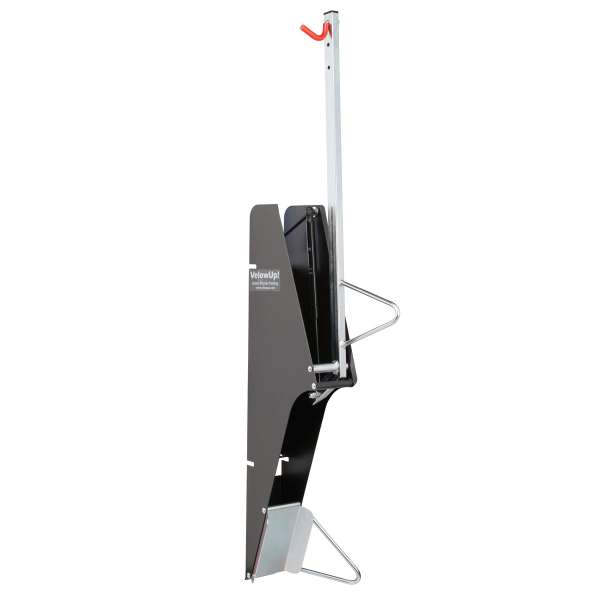 The VelowUp® is an innovative vertical cycle parking system designed to save up to 40% more space compared to any other traditional cycle rack or stand. The VelowUp® is easy to install, simple to operate and securely accommodates all types of bicycles. The VelowUp® 3.0 is the latest version within the range and features even further improved functionality, security and usability.
A few features and benefits of the VelowUp® include:
Saves up to 40% more space
Suitable for space restricted locations
Ideal for houses, flats, apartments and tenements
Provides assistance to eliminate lifting
Accommodates all types of bicycles
Easy to install
Maintenance free
Storing a bike
The cycle rack is very easy to use – first Slide the front wheel onto the hook, take a step back and at the same time, pull the bike backwards until the VelowUp!® is activated and your bicycle is automatically lifted. Guide your bike with the handlebars until the rear wheel falls into the wheel groove and the front wheel into the front catch. You can now let go of the bike.
Removing a bike
Grip the bike with one hand on the saddle and one hand on the handlebar and then pull the bike towards you. While pulling apply some pressure to hold the front wheel to the hook so the handlebar moves downwards smoothly. Once the bike is on the ground, take the front wheel off the hook.
The VelowUp® can be installed with wall mounting plates, with a floor mounted stand or with a support secured to the floor and ceiling (ideal for 'wall-less' locations).
VelowUp® Dimensions
-Depth : 275mm
-Width : 165mm
-Height : 890mm
For an instant price and further information, please contact our helpful sales team on 01538 380080 or by email at sales@falco.co.uk.
Information & downloads

Drawings
Also in this series:
The product is not in a series