VeloMinck® Automated Cycle Parking System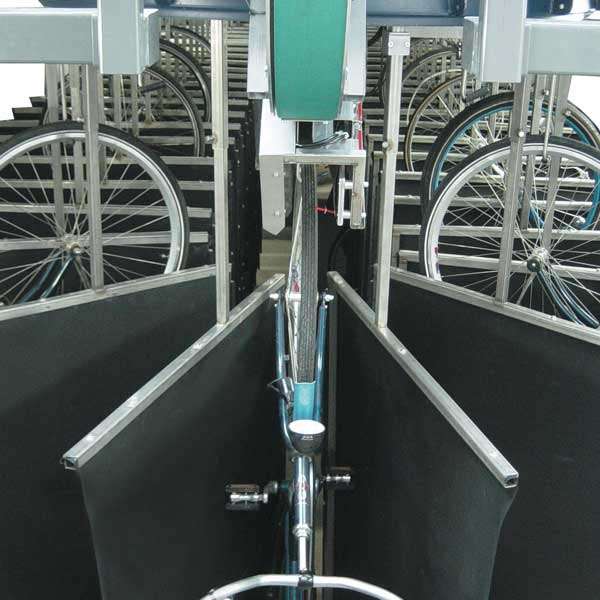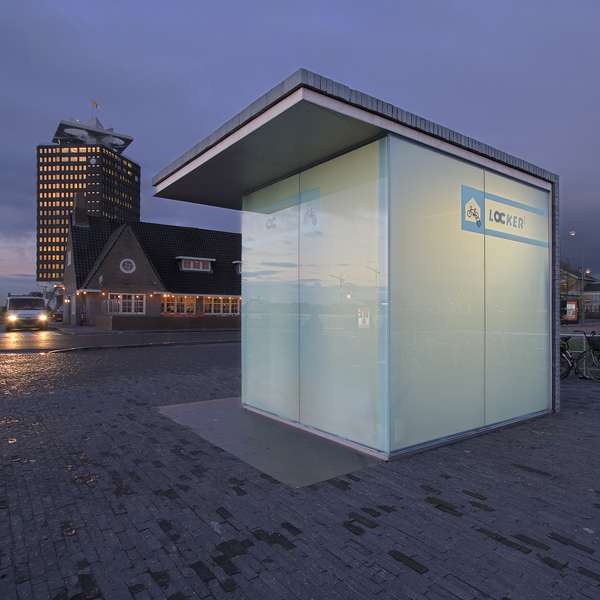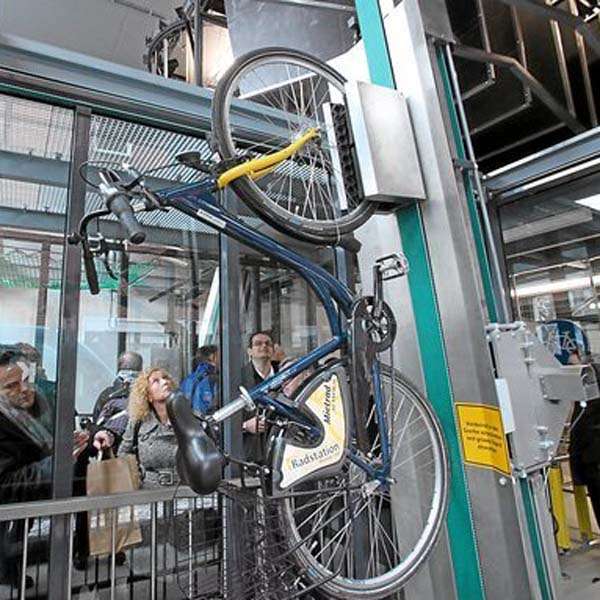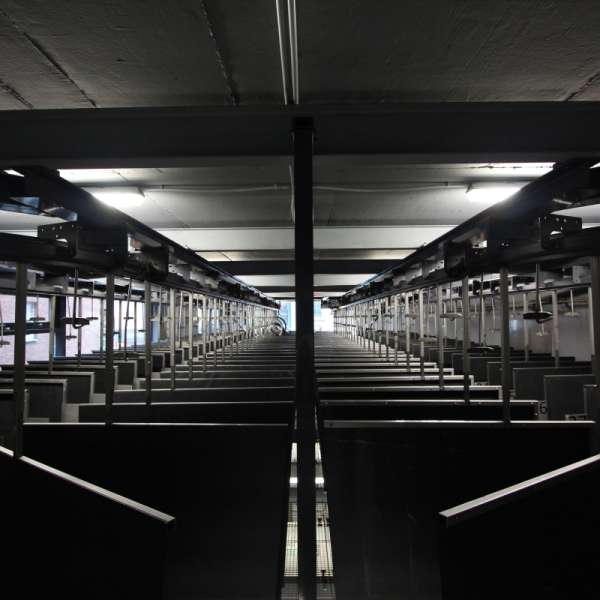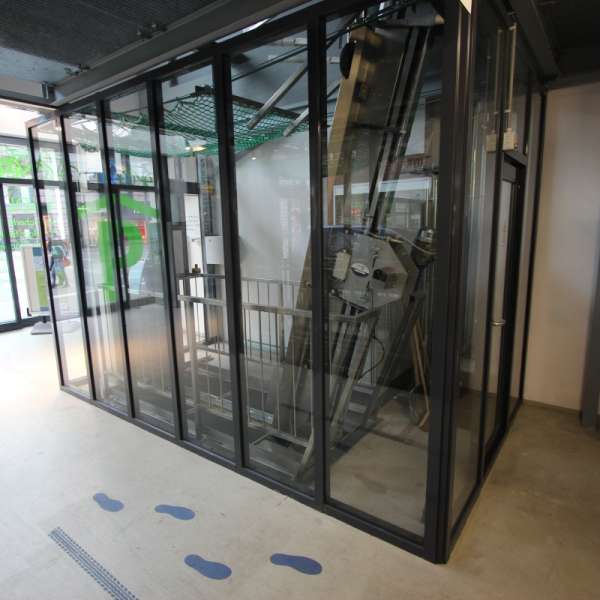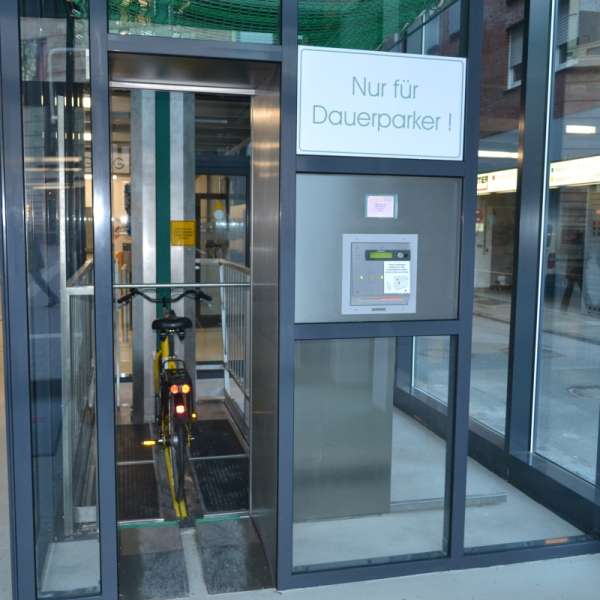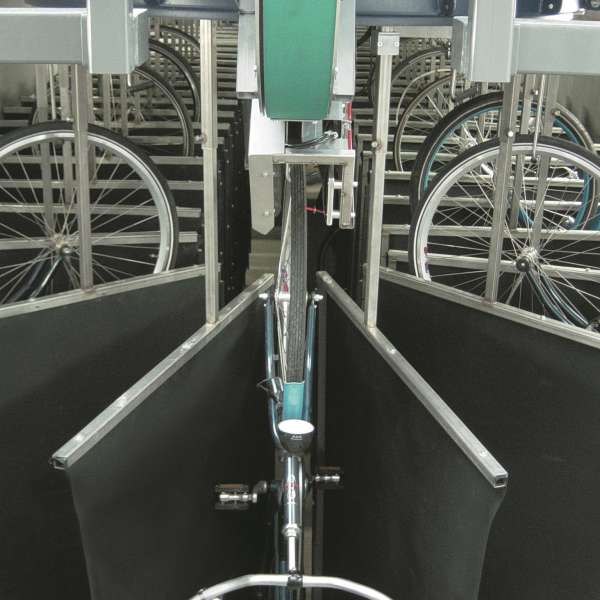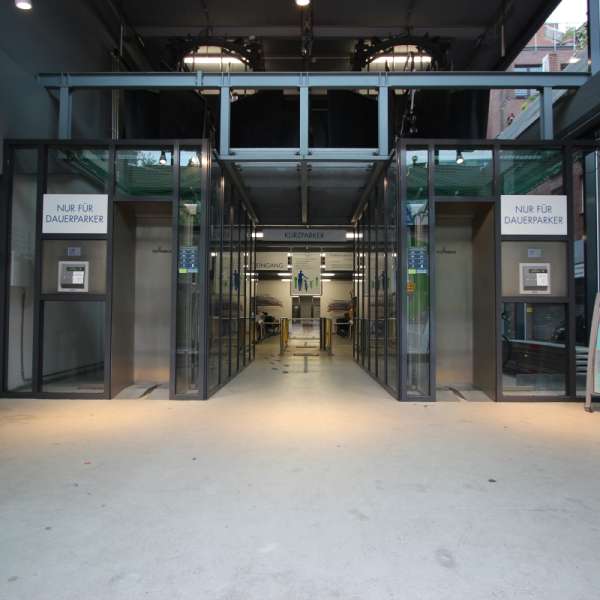 Falco is pleased to introduce to the UK two new state-of-the-art cycle parking concepts developed for the city council in Amsterdam and the Dutch Railways OV Fiets cycle hire scheme. The VelowSpace® and VeloMinck® are two innovative and cost effective automated cycle parking systems designed to systematically park bicycles above or below ground.
Click here to see the VeloMinck® video on Youtube.
Click here to see the automated cycle parking video presentation.
Cyclist and Bike User Identification
Using an advanced user identification system, the VeloMinck® and VelowSpace® take a bicycle from the cyclist, park it securely and return it back to the cyclist when required. The systems are unmanned and remotely monitored with lifetime support.
VeloMinck®
This innovative bicycle system automatically parks bicycles, out of sight and safe against theft and vandalism. The cycle is taken from the user and transported to a secure storage space and retrieved as and when requested by the cyclist. As with the VelowSpace®, the Velominck® can be designed for indoor or outdoor use.
Although each design has an internal standardised technical system, the possibilities with regards to design, choice of materials, colour combinations and housing are almost unlimited. The cycle store can be designed to be placed within an indoor or outdoor location.
User identification can be based on different technologies such as Mifare cards, bar-coding or swipe cards.
Features and benefits of the VeloMinck® include:
Fully automated
Storage for up to 120 bikes
24/7 accessibility
Secure parking - only for registered users
Ability to stack
For use with any type of bicycle
Can be designed for personal or rental use
Identification system (Mifare, swipe cards, bar codes)
Click here to see the VelowSpace® product page.
For more information about the automated cycle parking systems, please contact our technical sales team on 01538 380080.
Information & downloads

Drawings
Also in this series:
The product is not in a series