FalcoScooter Demarcation Panels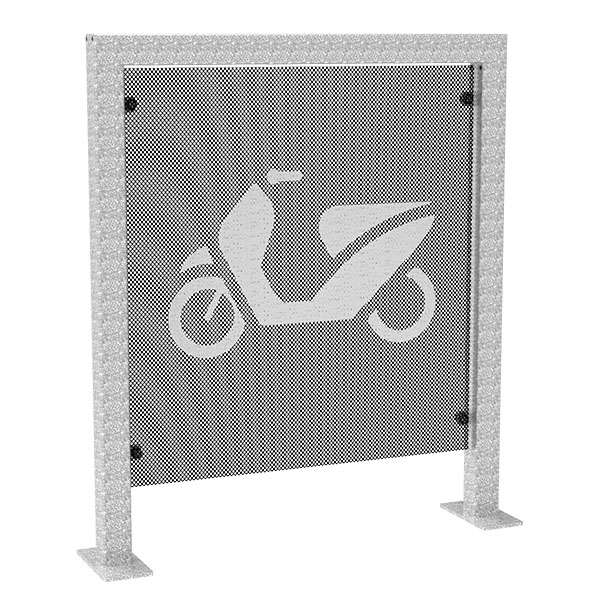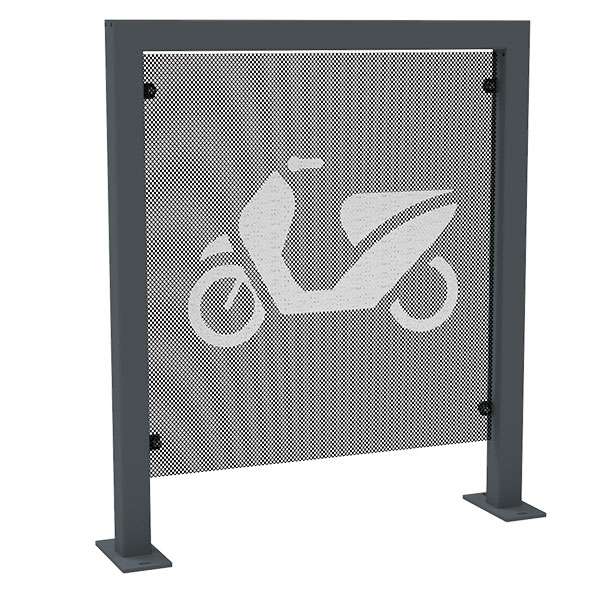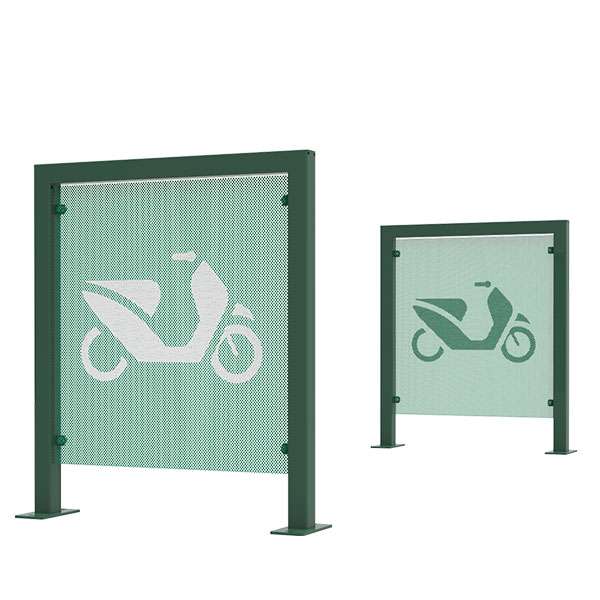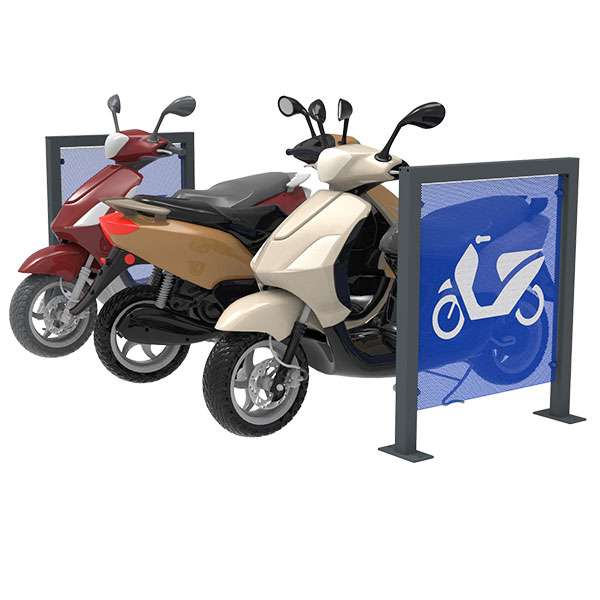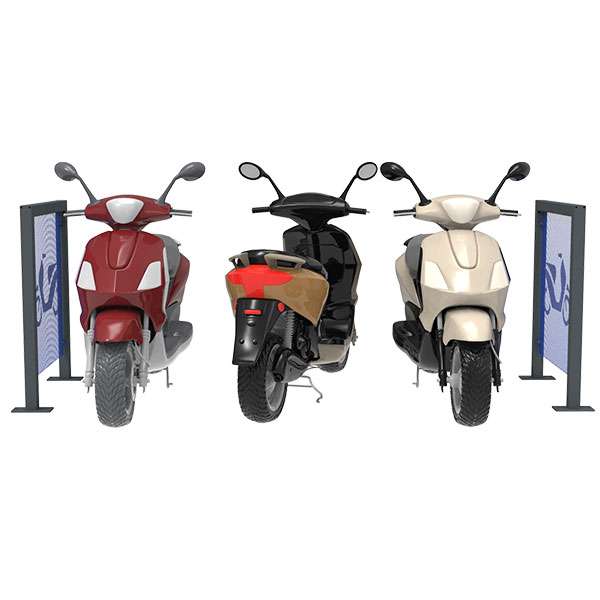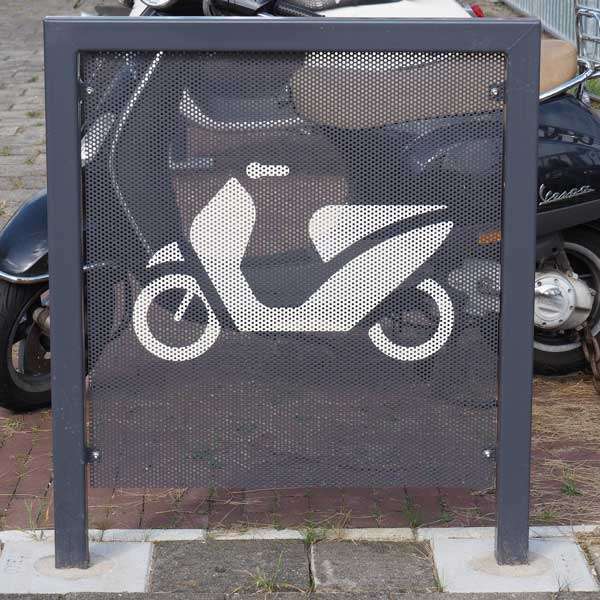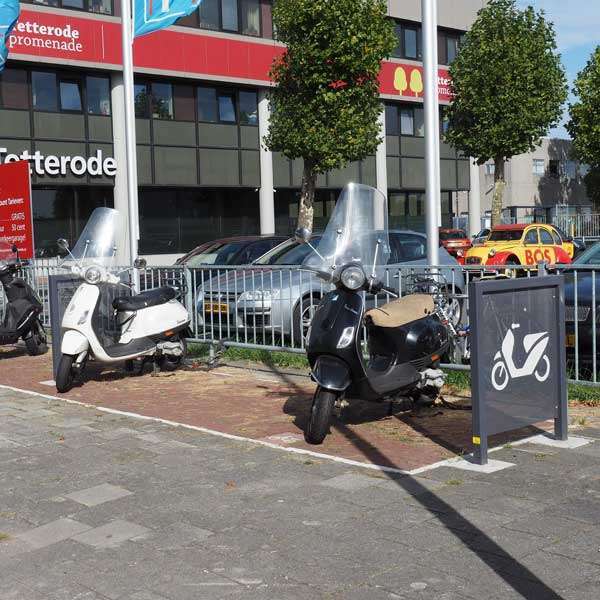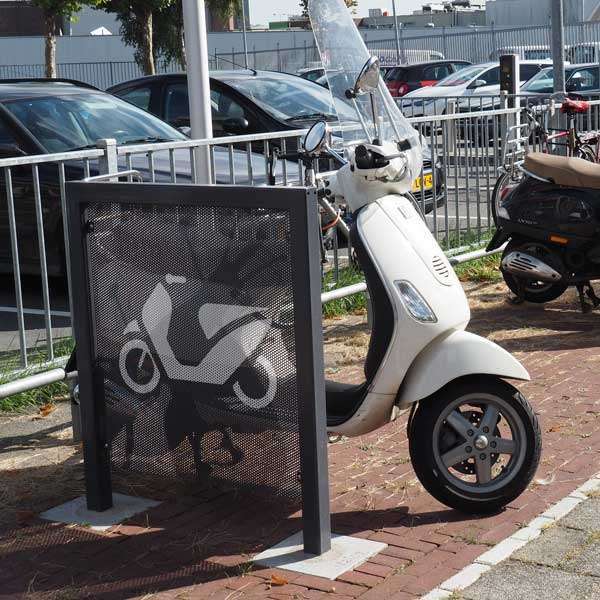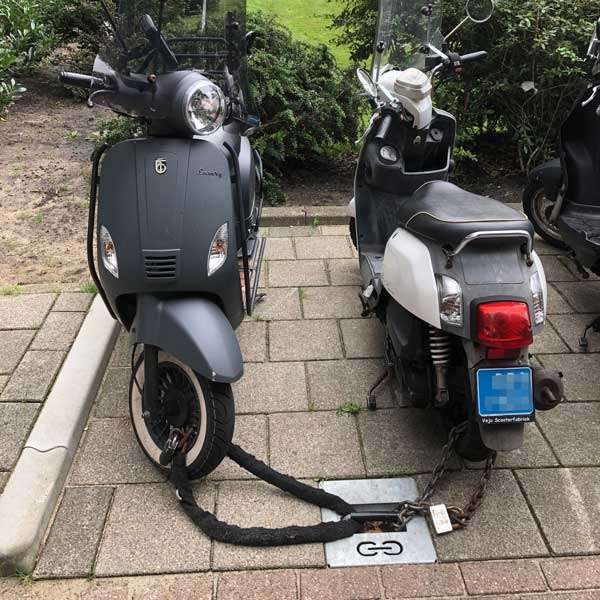 The new FalcoScooter demarcations panels provide a simple and clear area for the storage of motorised scooters. The panels are manufactured from a steel frame with perforated steel plate outlining the symbol of a scooter. The closed frame has been designed to prevent bicycles from being secured to the enclosure, this design also acts as a windshield to prevent scooters from toppling over.
The perforated steel sheet is double powder coated with over 190 different colours to choose from. The frame is manufactured from galvanised steel as standard with optional powder coating available on request.
Dimensions
The FalcoScooter measures 900mm wide x 1050mm tall.
Secure Scooter Parking
To provide secure parking for scooters, we manufacture the FalcoLoop securing facility (supplied separately). The FalcoLoop is the same size as a paving tile and features a handle to which chains can be securely attached to.
For more information about the FalcoScooter Demarcation Panels, please contact our helpful sales team on 01538 380080.
Information & downloads

Drawings

RAL colours
Also in this series:
The product is not in a series