The FalcoPod Bike Hangar Meets the Sold Secure Gold Standard
News & Blog
27 Apr 2021
Both the 'FalcoPod' bike hangar and 'FalcoPod-Cargo' bike hangar have undergone rigorous testing and now meet the industry leading Sold Secure Bicycle Gold accreditation.
The products which were awarded Sold Secure's Gold grade for cycle products, have been put through their paces in a purpose-built laboratory and pushed beyond their expected limits against the rigorous SS104 specification.
Administered by the Master Locksmiths Association (MLA), Sold Secure carries out testing, evaluation and product certification from their purpose built UK test facility. Manufacturers can submit their products to Sold Secure who will try to defeat them using a wide range of different tools and techniques that are representative of current UK theft methods.
In addition to Sold Secure Bicycle Gold, the FalcoPod Bike Hangar is manufactured in accordance with the ISO 9001 Quality Management System, ISO14001 Environmental Management System and CE Mark Standard.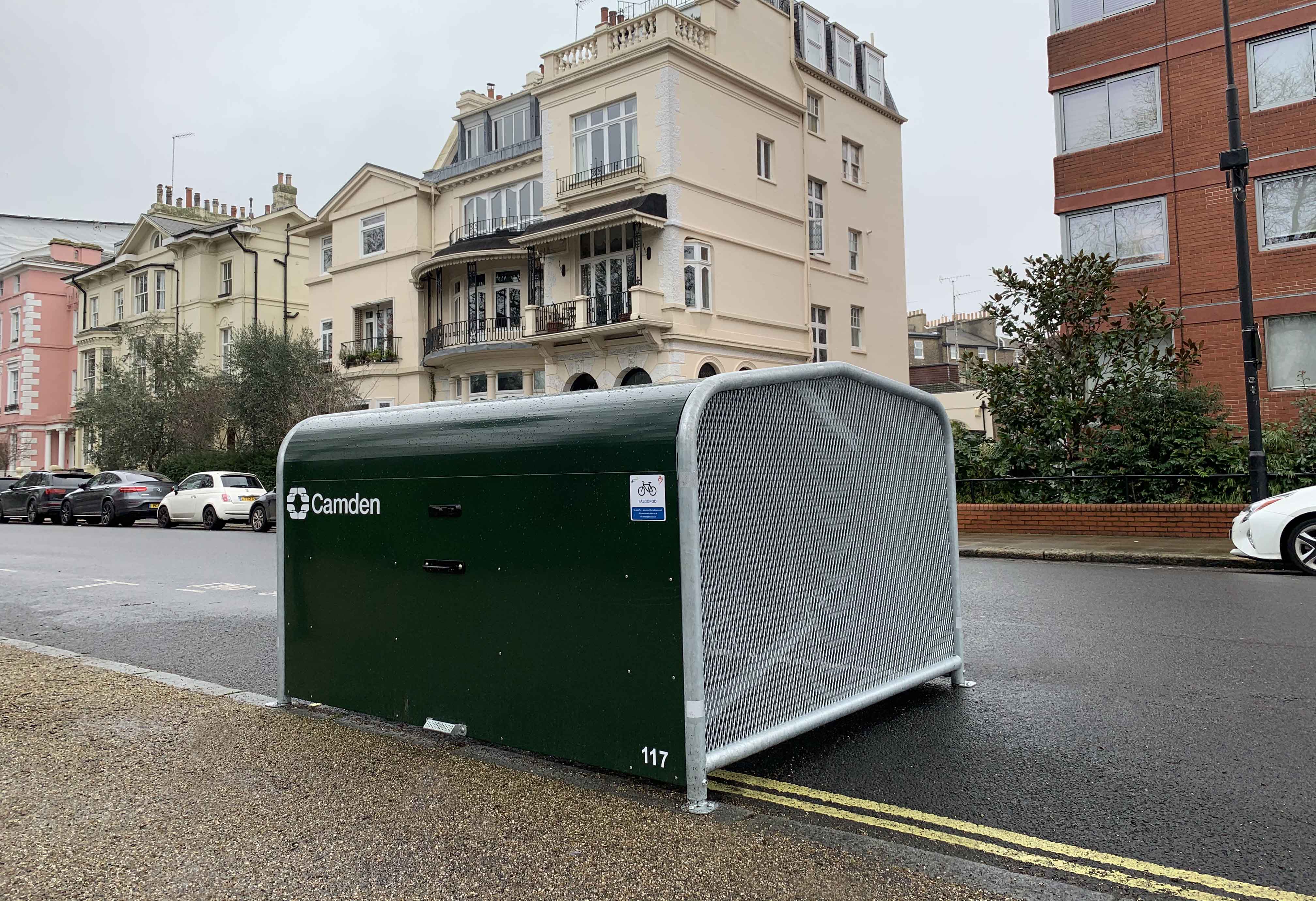 FalcoPod Bike Hangar
The FalcoPod Bike Hangar is a simple and effective solution for providing secure cycle parking in high density residential areas such as towns and cities. Taking up just one single car parking bay, The FalcoPod can securely accommodate up to six bikes in a purpose-designed cycle locker that is only accessible by the residents who need it.
Some of the features and benefits of the FalcoPod Bike Hangar include:
Size - fits in half a car parking space and houses 6 bikes, with covered weather protection.
Family inclusive – with an ergonomically improved design, the additional space/height (55% more) means there is no need to remove child seats or baskets from the back or front of bikes.
Bike security - the six place FalcoSound bike rack has three locking points including the ability to use a 'D' lock through the rear wheel and frame. Locks used must be Sold Secure Approved to equal or higher grade.
Easy access - single door with integral lock and gas strut for assisted lifting.
The ingenious cycle parking solution has already been rolled out to the London Borough of Brent, Camden and Westminster and Portsmouth City Council with available spaces available to book now via the Falco Rentals website at www.rentals.falco.co.uk.
For more information about the FalcoPod Bike Hangar please click here.