FalcoPod-Cargo: a Bike Hangar for Cargo Bikes, Adaptive Bikes and E-Bikes!
News & Blog
23 Nov 2020
E-bike Storage Solutions and the Green Deal
Falco welcomes the Government's recent 'Green Industrial Revolution' announcement, which has a key sustainable transport pledge: "Making cycling and walking more attractive ways to travel and investing in zero-emission public transport of the future". This is coupled with an important extension of the e-bike incentive scheme with "additional funding being announced to extend e-bike hire schemes, which will allow those who are retired, studying, self-employed or looking for work to access the physical and health benefits of e-bikes." With the FalcoPod-Cargo (CargoPod) is design specifically for parking and storing cargo bikes in.
Cargo, Adaptive and e-Bikes
Already very common across Europe; cargo bikes, adaptive bikes and e-bikes are now making a real impact in the UK. With the recent uptake in cycling, coupled with more investment in cycle infrastructure, the conditions are improving for all cycling modes and that includes cargo, adaptive and e-bikes.
This theme is echoed in two key documents; the Wheels for Wellbeing 'Guide to Inclusive Cycling' and the latest guide from Sustrans 'Cycling for Everyone'. These guides cover a number of themes including creating infrastructure which suits non-standard bikes - adaptive, cargo, recumbent, tandem, tricycle, oversized, upright … all these have one thing in common, non-of them follow any standard bicycle silhouette.
One Size Fits All
So a key element of the design brief for the new FalcoPod bike hangar was inclusivity and to meet this need we have developed the FalcoPod-Cargo, a 'naked' Bike Hangar with locking points ideal for non-standard shaped bikes. The focus here was twofold; the additional space not only provides for a 'one size fits all' capacity which accommodates virtually all non-standard bike profiles e.g. with an upright seating position or a wide tandem, but also the addition of flexible locking bars on the hangar frame makes the FalcoPod much more compliant in terms of accommodating the diverse locking requirements of the adaptive family of bikes.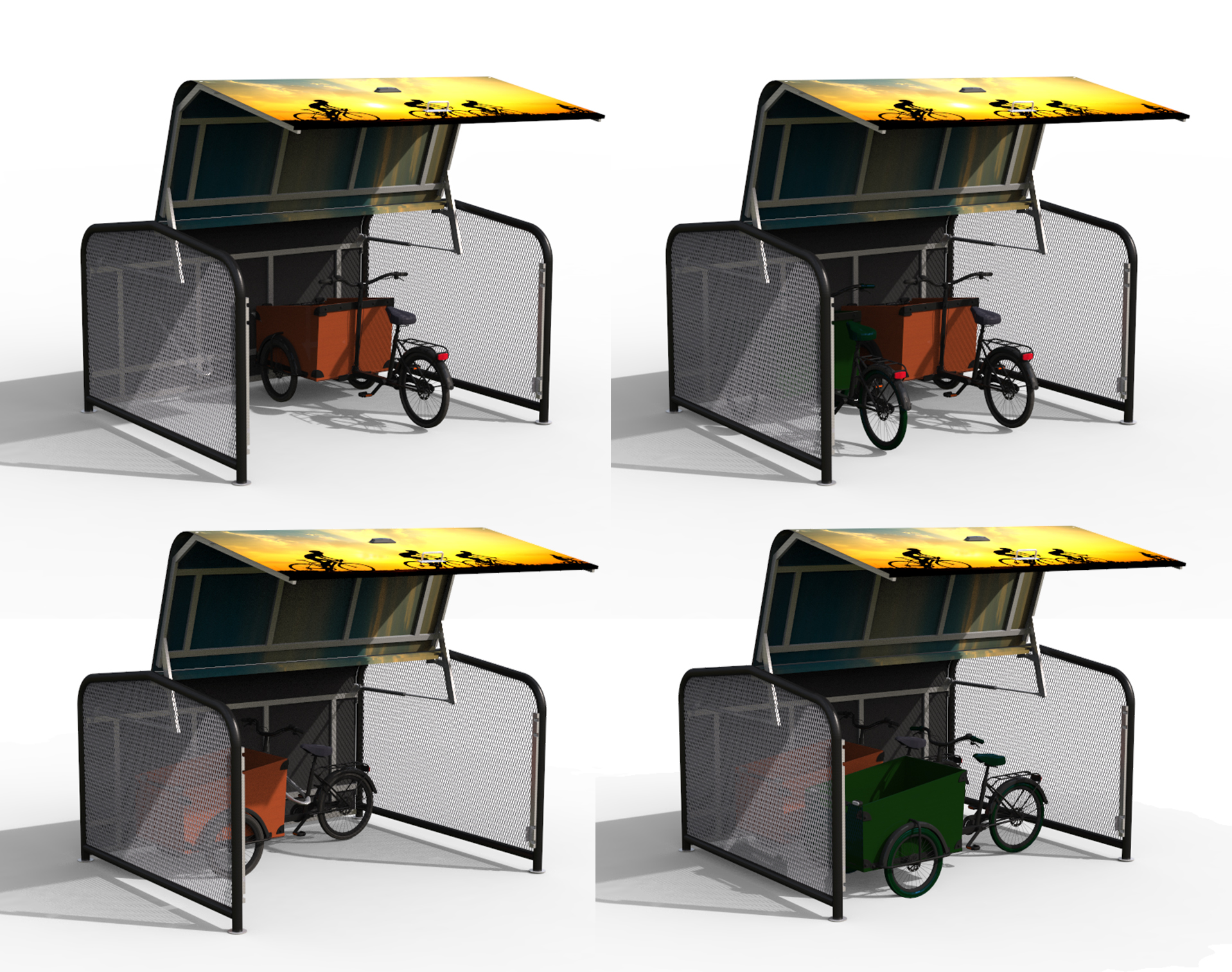 FalcoPod Bike Hangar for e-Bikes
A second segment of development is of course the growth in e-bike sales and here the FalcoPod borrows from other Falco products by providing either e-bike charging points and/or a secure battery charging store where the potentially unstable Lithium batteries can be deposited in a secure fire-proof charging locker. Already available on our FalcoCrea-Plus lockers, the addition of bike charging points is a natural response to this demand and is easily accomplished with the FalcoPod bike hangar.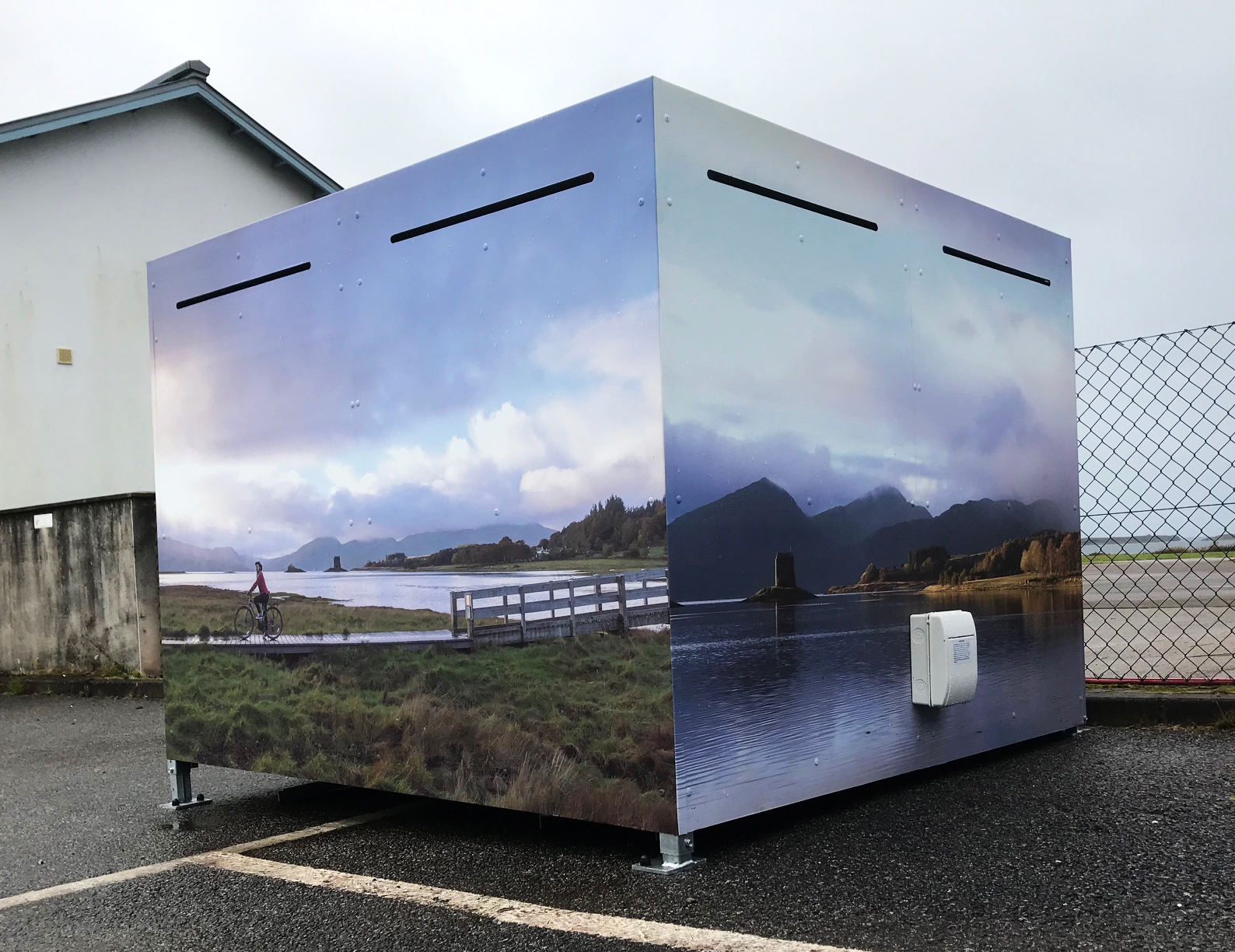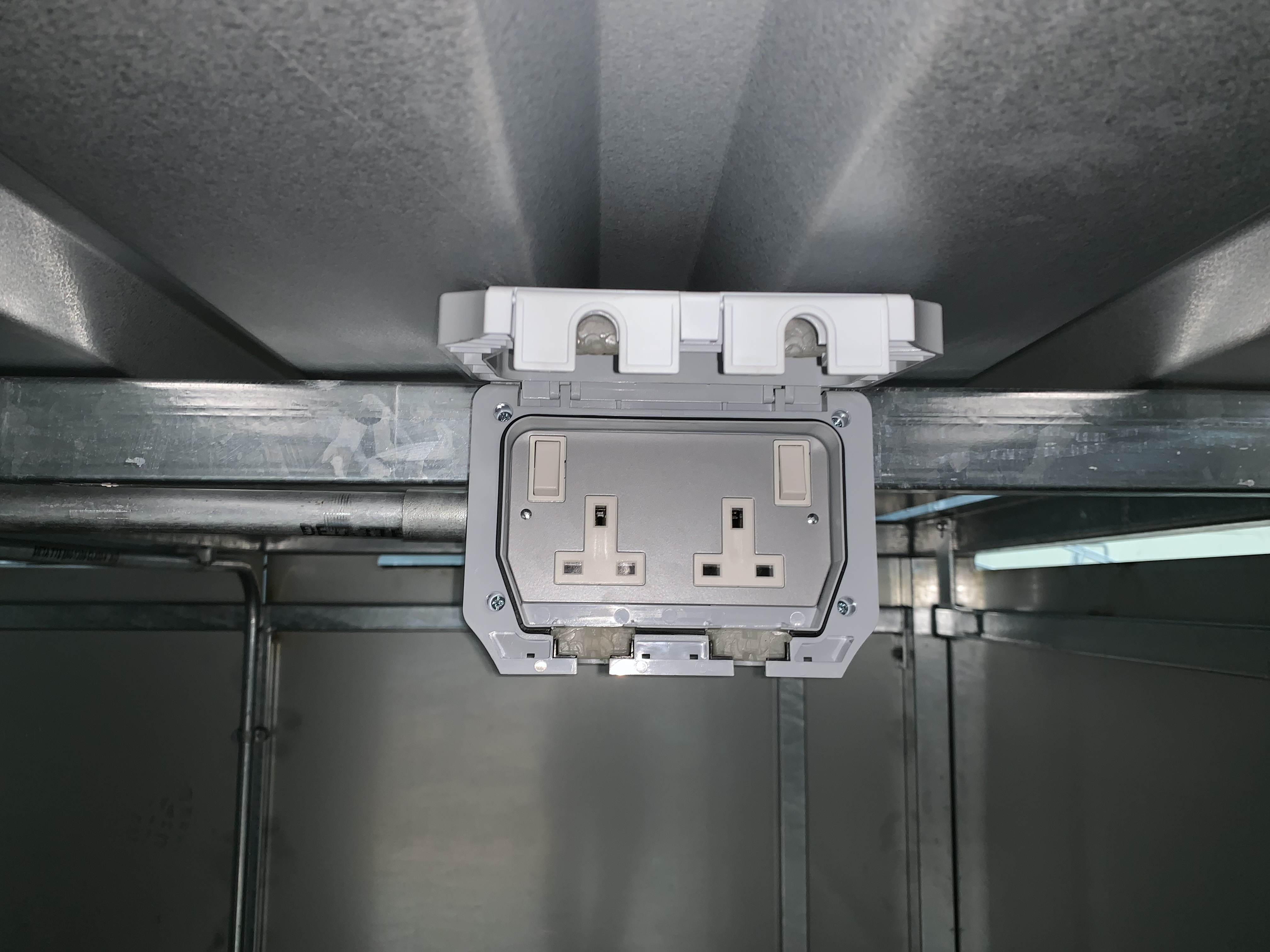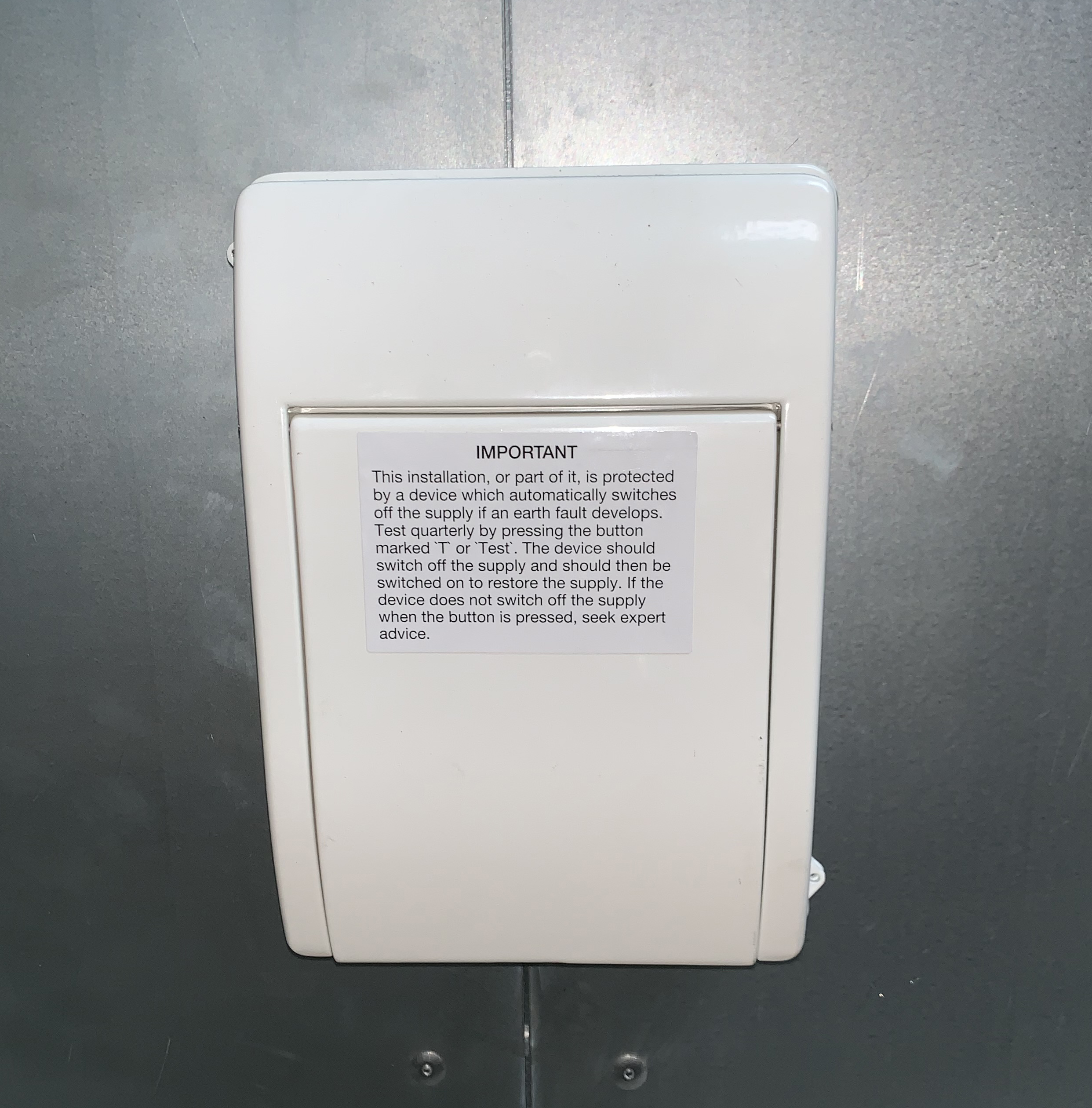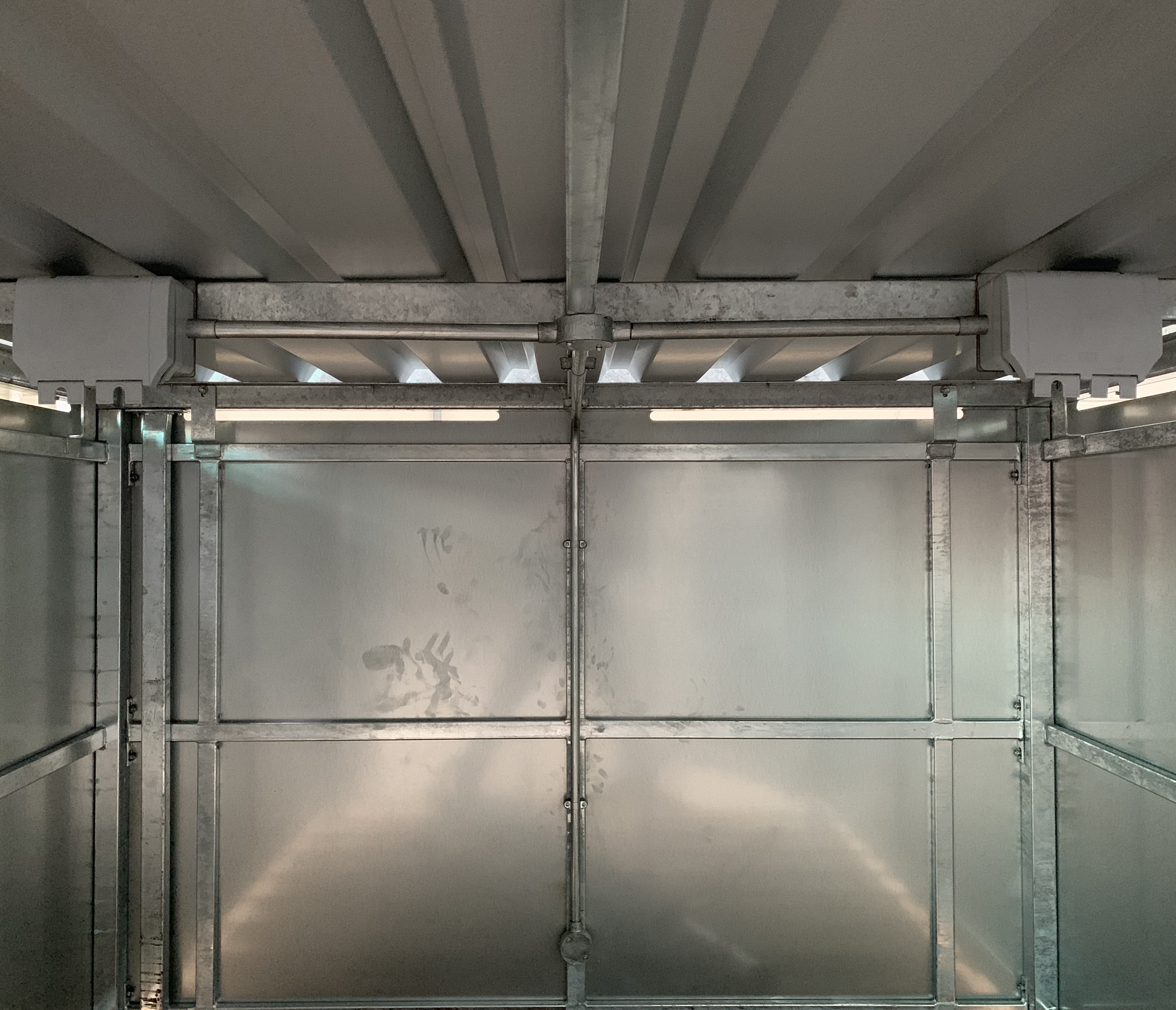 Download the Wheels for Wellbeing 'Guide to Inclusive Cycling' here:
https://wheelsforwellbeing.org.uk/wp-content/uploads/2019/12/FINAL-v3.pdf
Download the Sustrans guide 'Cycling for Everyone' here:
https://www.sustrans.org.uk/media/7377/cycling_for_everyone-sustrans-arup.pdf).
For more information about the FalcoPod-Cargo Bike Hangar please contact our helpful sales team on 01538 380080.